The Answer Is…: Reflections on my Life by Alex Trebek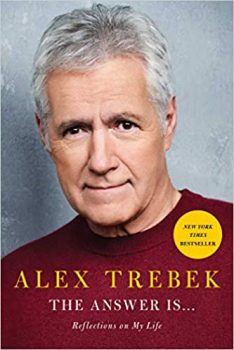 Alex Trebek has, and continues to, live a full life. The beloved host of Jeopardy! wrote this memoir chronicling his life of the good, bad and in-between. In March 2019, Trebek announced he was battling stage IV pancreatic cancer and a year later, shared he survived a year of cancer treatment. This is the first time the Sudbury, Ontario native has ventured into the written word, but he has spent an exceptional amount his career in broadcasting, since starting his career at CBC in 1961.
From the Ashes by Jesse Thistle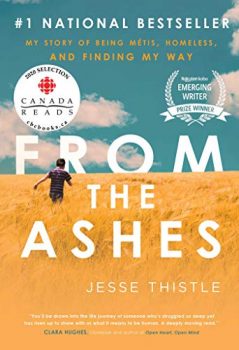 The real-life story of Thistle, From the Ashes shares moments of heartbreak and devastation as he navigates life as a Métis-Cree man. Thistle had a tumultuous childhood, resulting in a self-destructive lifestyle where he spent more than a decade on and off the streets. Eventually, he realizes he must break the cycle and find a new path. With education, support and love, he finds his way back to his culture and family.
The Pull of the Stars by Emma Donoghue
Nurse Julia Power works at an understaffed hospital in Ireland in 1918. The country has been devasted by war and disease, and into Julia's life steps Doctor Kathleen Lynn and a young volunteer Bridie Sweeney. Plagued by the flu, sick and expectant mothers at the hospital are quarantined together with these three women and over the course of a few days, each change each other's lives in powerful and soul-stirring ways.
Breaking Right by D.A. Lockhart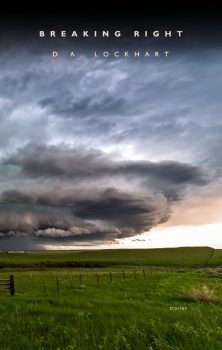 In this collection of short stories, ordinary people experience extraordinary things, revealing complications and cracks in their beliefs, relationships, and the land they stand on. Each story is rooted in some form of fate, act of God or old-fashioned luck creating a whirlwind of once in a lifetime experiences bringing people together or drifting them apart. Sports legends, UFOs, love, natural disasters and the supernatural shape the lives of characters who are anything but ordinary.
The Company We Keep by Frances Itani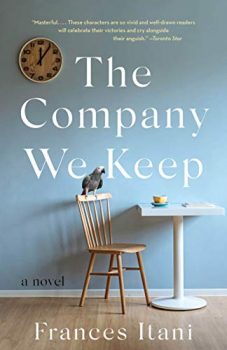 After posting a notice on the community board at her local grocery store, widower Hazzley finds herself surrounded by four new members of a conversation group. Each weaves their own unique story, including a widowed parrot-sitter, a fitness instructor and full-time caregiver, someone who is grieving the loss of a friend before it has happened, and an antiques dealer and amateur poet. They are soon joined by a Syrian refugee, who proves he has his own story to tell. These strangers soon learn you can have a fresh start at any point in life. Each must pass judgement about what is shared, but also what is left from the stories they tell.