By Allie Murray
As the temperatures cool and leaves start to fall, it's an ideal time to enjoy a stroll along the streets of downtown Oakville and Kerr Street Village. Better yet, stop in at one the many fantastic restaurants and eateries to enjoy a seasonal dish that will warm your soul despite the chill outside.
We've rounded up four of our local favourites – all of whom will be serving a delectable dish or appetizer at West of the City's Frayed Fashion Show on Sunday, October 6 at Budds' Imported Cars in Oakville.
Whether you're new to these hotspots, or looking for inspiration for your next dining experience, read on to get the low down the vibe, menu specialties and fall favourites.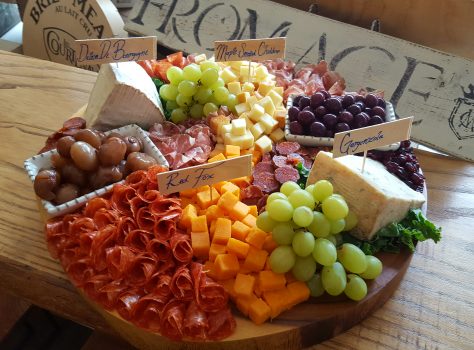 Farmhouse Artisan Cheese
Vibe: Oakville's only dedicated cheese shop is located in Kerr Village and part of the growing foodie community, known for its beautifully crafted and delectable charcuterie boards.
Menu highlight: The charcuterie typically includes three or five cheeses – a ripe soft cheese, a delectable blue cheese and perhaps a sharp but crumbly hard cheese – and a variety of locally made meats such as salami, an artisan cured sausage and thinly sliced capacollo. The final details may include pickled crunchy gherkins, nuts, honey/compote, dried fruit, fresh grapes and a baguette or crackers.
Fall favourite: Buy a ready-made charcuterie board or pick up a selection of locally made and exotic cheese. The store also carries an assortment of jams, jellies, chutneys and crackers. On an autumn day, the mac n cheese is a popular to-go dish made with two cheeses and a crunchy panko bread crumb topping.
345 Kerr St., Oakville, Farmhouseartisancheese.com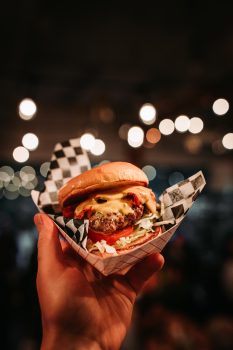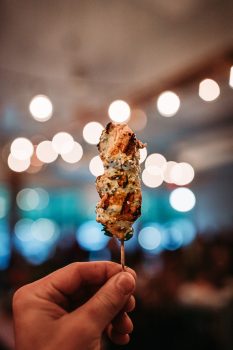 Kerr Street Café
The Vibe: Co-founder Alex Flye explains the vibe of the restaurant as a relaxed, open and clean bright space with a mixture of a California, Australian and New Zealand feel.
Menu highlight: Although Kerr Street Café changes their menu seasonally, there are two stand out meals that are customer faves. Both the Eggs Florentine and the Avocado Toast are a must-try when visiting the café. Every item on the menu is delicious and unique in its own way, thoughtfully prepared and curated by their chef.
The drink: Working with the café's brother company, Brother Coffee Roasters, its variety of coffees are a big hit with customers with the flat white standing out the most. Lattes, espressos and coffees, in general, are also favourites.
Fall favourite: On the menu, Kerr Street Café features regular dishes that remain through all seasons. With a menu change, the chefs add a seasonally-inspired twist to dishes – think apple French toast, sweet potato and butternut squash gnocchi to add autumnal flavours to old favourites.
298 Kerr St., Oakville, Kerrstreetcafe.com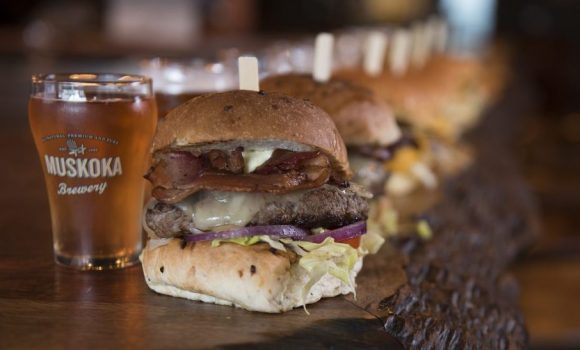 Bru Restaurant
Vibe: Located in downtown Oakville, Bru is described as an  upscale gastro pub that's hip and relaxed.
Menu highlight: Fan favourites include the Bru burger and the gluten free fish and chips. The Bru burger is crafted using a double patty, special sauce, American cheese, pickles, iceberg and potato bun. Perfect soul warming food  for a chilly fall day.
The drink: Bru works with more than 15 Ontario breweries to offer an array of ales and lagers. Its most popular drinks are the craft beers.
Fall favourite: The in-house smoked Bru brisket has all the workings of a deliciously filling fall-inspired dish.
142 Lakeshore Rd. E., Oakville, Brurestaurant.ca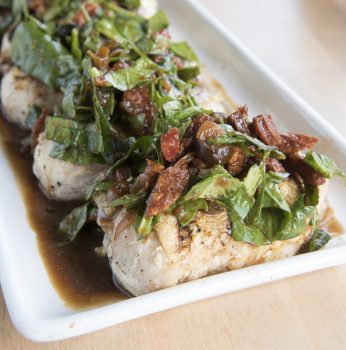 Boffo's
The Vibe: Boffo's has a casual friendly vibe where you can drop in to grab a bite to-go, or stay to enjoy the friendly atmosphere. It's a café, eatery and specialty delicatessen that serves prepared meals, sandwiches, selections of cheese, charcuterie and antipasto, and more.
Menu highlight: Some of its most popular dishes are the chicken pot pie, steak and mushroom pot pie, roasted lemon pepper chicken or grilled salmon with tomato and balsamic glaze.
Fall favourite: Warm up with help from Boffo's gluten free Beef Bourguignon, the perfect fall dish filled with autumn-inspired flavours.
334 Kerr St., Oakville, Boffos.net