By Carmelo Giardina
Nothing intrigues wine enthusiasts more than an opportunity to shop back vintage bottles. It's one of our only opportunities to truly taste the past. There is, of course, a bit of gambling involved, for not all wines are built to withstand a certain test of time. But those that do survive reveal far more about the staying power of a vineyard or prowess of a winemaker than the latest release does.
Thankfully, wineries and merchants do a much better job than consumers of saving these liquid time capsules. In fact, a growing number of merchants are getting in the business of pouring and selling these older vintage wines regularly as a means of highlighting past successes that might otherwise have been forgotten. One such person responsible for awakening the ghosts of vintages past is Nicolas Potel, whose Collection Bellenum aims to offer exceptional wines at an affordable price, based on both availability and quality.
Through this special and unique collection of wines from Burgundy, France, Potel selects the best crus and cuvées among thousands of tasted wines from the most famous Burgundy appellations, with vintages dating as far back as 1956. Potel's own company Maison Roche de Bellene acts as a négociant and has only just recently brought the Collection Bellenum to North America (in Canada via Nicholas Pearce Wines).
Roche de Bellene also makes its own négociant wine and has 15 hectares or so of organic vines which supply its very own Domaine de Bellene wines – Bellene being an old name for the wine town of Beaune where Potel is based out of. He also produces wine with fruit from other growers – the emphasis being on individual terroirs from old vines — 40 years or older – that are responsibly farmed.
But as interesting as his own personal winemaking collection might be, it is Potel's Collection Bellenum that's most intriguing, seizing the spotlight one release at a time. After all, these wines magnificently reflect the reality of Burgundy in that they are quite varied and provide a thoroughly useful overview of how diverse Burgundy's terroirs are and how these storied vintages are developing. They are, in essence, a real treasure trove for Burgundy lovers who don't possess a well-stocked cellar of their own.
The three wines that were sampled for this feature (and are soon to be available through special online order) were stunning wines, ranging from a 1996 Savigny-les-Beaune to a 2008 Fixin (a 2007 Meaursault might have stolen the show, however). What's more, these were not Grands Crus nor Premiers Crus wines, but rather, mere village tiered wines.
Just how does he do it? As most of us would assume, it is not easy to find mature Burgundy of faultless provenance available for sale. But Potel has made a specialty out of sourcing parcels of older Burgundy wines from capable producers who have stashed away various treasures from their best vineyards. That combined with extensive tasting and his excellent contacts have given us this very personally selected collection, packed in wooden case and with back labels on each wine that indicate the withdrawal date from the cellar in order to follow the best aging conditions.
Nicolas Potel has gotten to know almost everybody in Burgundy during his 25 years of making wine, and not only should we be thankful for that, but we're all the better for it.
Available as of January 7 as part of a special by-the-case online only offer, via Nicholas Pearce Wines (npwines.com/collections/collection-bellenum), or to be sold by the bottle through vintagesshoponline.com as of January 27. Limited availability.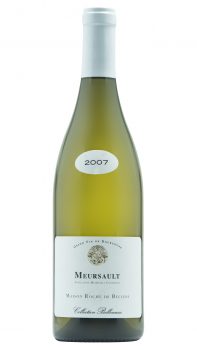 Collection Bellenum 2007 Meursault
Meursault is the largest village of the Côte de Beaune, with a history of winegrowing that dates back to the Romans. On this exceptional land, the wines of Meursault glorify the art of chardonnay. Known for producing white wines that are softer and richer than the neighboring villages of Puligny-Montrachet and Chassagne-Montrachet, the typical calling card of a Meursault wine is a clear and bright golden colour and a nose of great finesse with aromas of lime, hazelnuts and honey. Its aromatic power, coupled with a mouthfeel that is a magical balance between smoothness and freshness, impresses well beyond its lengthy finish. ($110)

Collection Bellenum 2008 Fixin
The Fixin appellation, which received official recognition in 1936, produces both appellations Village and Premier Cru. The bouquet of this wine comprises flower scents (violet, peony), fruits (blackcurrant, candied morello cherry) and subtle earth. With age, this Fixin has acquired a heightened and rounded attack and solid structure. The hardened tannins, that would typically be ever-present in a younger expression, have beautifully softened over the last decade of aging. The wine's fullness is remarkable and its texture delicate. A lovely, perhaps lesser known, wine to experience and savour. ($37.95)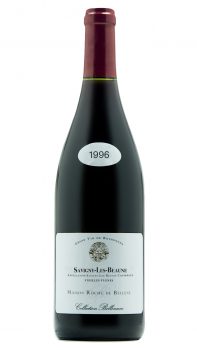 Collection Bellenum 1996 Savigny-les-Beaune
Savigny-lès-Beaune is a large village in the Côte de Beaune sub-region of Burgundy, nestled between the hillsides of a sub-valley in the Côte d'Or escarpment. The landscape opens up like a map unfolding, presenting vineyards that are of ancient lineage. Although not extremely complex, and certainly now past its most exalted moment, this '96 reminds you with each swirl, sniff and savoured swallow, that wines of this seniority are to be contemplated and respected. Drying red fruits, especially cherry, combine with earthy, mineral flavours to make for a moderately deep and elegant wine, full of charm. A well-matured wine should still possess that un-explainable je ne sais quoi, and this has just that! ($73.95)