By Carm Giardina
Today's west coast wines are experiencing a bit of a renaissance. Sure, Napa Valley wines have been around for over a century, but even they hit somewhat of a lull during the 1980s and '90s. In this revitalized era, winemakers understand better than ever the context in which they work, balancing modernized technological advances with a long view of tradition. And so whether it's Washington State and Oregon's 50 year history or a California wine legacy that predates statehood, the utmost respect is poured into every vintage and wine lovers the world over are once again rejoicing.
In fact, this new generation of wine enthusiasts are viewing wine with a new sense of intrigue and wonder, emerging as consumers buying out of curiosity rather than habit. They thrill over the increasingly diverse world of wine out there to drink which helps to explain why, in recent years, I've seen great evidence that wines from the west coast are really kicking some serious butt after prior decades of chasing unbound fruit.
Both chardonnay and pinot noir are finally thriving in their own assured contexts, rather than being haunted by the specter of Burgundy. And yes, surely there is lots of chardonnay still trapped in the cheapie aisle, but life is too short to be stymied by bad chardonnay. Instead, let's rejoice in how many current examples display grace and confidence rather than the excesses of the cellar.
If there's a dark lining to all this, it's the same one that has lingered for years: west coast wines are still too expensive to make, and drink, on an artisan scale. And so despite my notion that there isn't a wine among my below selections that I believe is unfairly priced, there are far too many others that I would reject. Not because they aren't drinkable, but because they aren't exceptional enough to justify their price tags.
That tricky balance between unique and affordable deserves more attention, because there hasn't been a time since the prohibition era when small-scale workmanship — real wine made by real people — has had such a willing audience.
Here then is my list of seven notable wines – all from the west – that make the grade for any occasion, but get an extra special recommendation this holiday season:

Freemark Abbey 2014 Napa Valley Merlot ($44.95)
Here's another fine expression of California merlot coming from one of the true leaders in this varietal space. It's smooth, rich and complex with dark chocolate and cherry fruit notes that add to a spicy, pepper and earthy finish. I can't think of any other merlot – at such a superb price point – with this kind of complexity. The depth of flavours will allow this to pair perfectly with a hearty beef stew or enjoy with dark chocolate while relaxing with your favourite tv show.

Penner-Ash 2016 Willamette Valley Pinot Noir ($59.95)
One of Oregon's standout pinots, this multi-vineyard offering is quite floral on the nose with generous notes of red cherry, cedar, oak and even dried tobacco. The palate is savoury with subtle sweetness, dried fruits, earth and spice. A well-structured wine that will pair well with oven baked chicken and potatoes or with an equally contemplative book.

Charles Smith Wines 2017 Kung Fu Girl Riesling ($16.95)
I've made this a staple buy because it's not only priced so well but because it's just so good. One of the better value rieslings you'll find and it hails from Washington State! Aromatic with lively hints of tropical fruit, this has a cutting edge to it, full of stone fruit on the palate, a core minerality and a refreshing vibe that will have you wanting to drink this one year round. Enjoy with turkey this Christmas or as a refresher during the mid-week blues.

Quails' Gate 2017 Stewart Family Reserve Pinot Noir ($54.95)
Quails' Gate is one of BC's best wineries, year in, year out. I've recommended their outstanding chardonnay lineup in previous posts, but this time I'm urging you to try their pinot noir – specifically this Stewart Family Reserve. And as the SFR chardonnay is their flagship white wine, this is their flagship red. The SFR is made in limited quantities from the finest vineyard blocks (only in vintages of exceptional quality). Expect an inviting mix of ripe red fruits, such as cherry, raspberry and cranberry that lift the palate, along with undertones of earth, allspice and clove.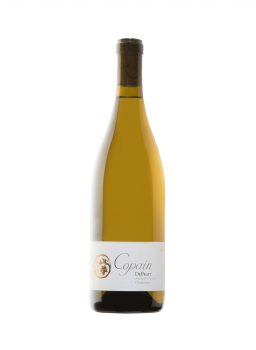 Copain 2016 DuPratt Chardonnay ($64.95)
The five-acre DuPratt vineyard was planted in 1983 and sits on a ridge in California's Anderson Valley at an elevation of 1,550 feet. The fruit reflects its mountainous locale, yielding wines with notable acidity and an appealing, rigid structure. This chardonnay is minerally fresh, leaving traces of pear, vanilla spice, lemon zest and stone fruit on a creamy finish. It's got long-term cellaring appeal but if you absolutely must have it now, pair it with your Christmas turkey meal with all of the fixings.

The Velvet Devil 2016 Merlot ($16.95)
Another fine wine from Washington State, this is, as advertised, pure velvet in your mouth. It's not too heavy, so it's made to drink now, and it's loaded with black fruit flavour, cedar, tobacco and cassis. Well balanced and refined, the price is too good to just get one bottle. Make this the wine you serve during your holiday gathering and notice how impressed your guests will be after they take in their first sip.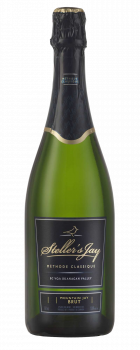 Steller's Jay Brut Sparkling ($27.99)
It wouldn't be a proper holiday shopper's guide without including a sparkling wine recommendation. This traditional method brut comes from BC and is a classic blend of premium pinot noir, pinot blanc and chardonnay grapes. Early harvesting of these grapes has ensured a crisp, fresh acidity along with aromas of green apple, citrus and toasted almonds. It's so refreshingly clean on the palate, it will have you puckering – but that's a great thing. It's a sign of a very well made sparkling.