Winemaking with a clear vision of the future
By Carmelo Giardina
"I admire anyone who has the courage to follow their dreams and join this industry. It is very humbling, challenging and frustrating at times, however yields massive rewards if you stay focussed on the end goal of creating amazing wines." – Emma Garner, Winemaker
It's a fact that in just the last two decades, the number of women that have taken over the reins at wineries throughout the world is exponentially increasing. More women are not only making wine, they're buying into the business, owning their own wineries and managing everything from marketing to sales and distribution. But why did it only take until the turn of the century to really see this take shape?
Even today, women comprise a minority percentage of winemakers around the world. In Ontario, approximately 20 per cent of wineries have women winemakers. It's also 20 per cent in California – where just four per cent of the state's approximately 3,700 wineries are owned by women. But the numbers are rising and they show no signs of slowing their ascent.
In fact, the number of women graduating from Brock University's Cool Climate Oenology and Viticulture Institute (CCOVI) has steadily increased over the last 20 years. Whereas the class of 2000 saw a 50 per cent female contingent, that number has since grown to 67 per cent as of 2019, and although both percentages are very impressive, the indication of positive growth and interest is clearly showing.
Recently, I spoke with three very identifiable winemaking women. All three are responsible for much of their winery's success when it comes to global recognition of their brand and overall quality of their product. Despite being from three entirely different winemaking regions altogether, it's very interesting to see that they share much in common when it comes to their specific practise and their feelings towards representing their vineyards and doing their part in being responsible caretakers of the land that they have been tasked to manage.
Emma Garner – Winemaker, Thirty Bench (Beamsville, Ontario)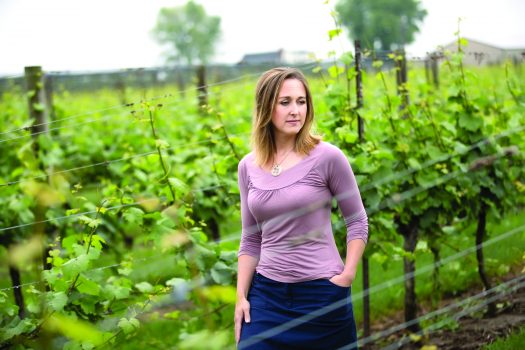 Thirty Bench has been crafting world-renowned wines for 25 years now. Since the winery first opened its doors in 1994 it has received much critical acclaim, placing itself among not just Ontario's crown jewels, but as one of the finest wineries in the country. Recent major prizes at the Decanter World Wine Awards (DWWA), including gold medal wins for a pair of small lot rieslings and the best in show award for its small lot cabernet franc, are testament to the fact that the world is taking notice – not just of this small winery, but of Canada as a whole.
"I think that [Canadian winemakers] will only continue to improve. We have been on such a positive trajectory that I can't help but think it will continue. We are learning more about our vineyards, varietals and management techniques to best tend our vineyards and the challenges that are unique to our region. Brock University now has numerous research grants to help us learn even more. The future is certainly bright!"
Renée Ary  – Winemaker, Duckhorn Vineyards (Napa Valley, USA)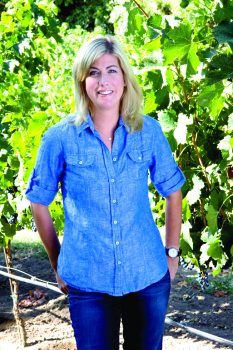 Duckhorn is widely recognized as one of California's most treasured wineries crafting beautiful wines from a variety of Napa Valley area sites. Renée Ary applies an artisan's approach to winemaking and understands the needs and opportunities presented by each specific terroir and microclimate. By approaching each vineyard block individually, she embodies Duckhorn's dedication to making classic wines that reflect the unique character and quality of the vineyards.
"I am proud to say that we have implemented winemaking and winegrowing practices that help improve our relationship with the environment and promote long-term sustainability but also lead to better wines and winemaking."
Sue Hodder – Winemaker, Wynns (Coonawarra, Australia)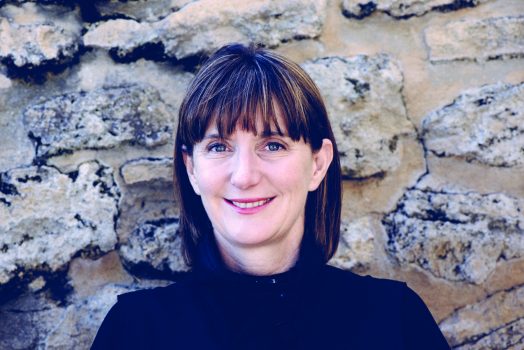 She's one of Australia's best-known winemakers, producing world-class wines at Wynns Coonawarra Estate. Quality and heritage are central to her winemaking philosophy, but it's her forward-looking focus on sustainability and the evolution of Australian Cabernet Sauvignon that sets her apart.
"A focus on looking after our precious vineyards against a backdrop of climate change and changing consumer values is a big part of our daily life in Coonawarra. Our natural resources are commanding respect as we work out how to preserve our vineyards for the next generations and reduce the footprint in doing so. If the consumer is prepared to pay more, that is a pleasing consequence, but we are doing it anyway. Yes, I believe the wines are better with judicious viticulture."
Thirty Bench 2016 Small Lot Pinot Noir ($36.95)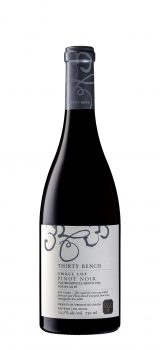 For a winery known more for its excellent rieslings and big hearty reds, it came as a pleasant surprise that I would enjoy this pinot noir so much, and thus choose to make this the selection to focus on. Emma Garner has admitted that she loves to work with cabernet franc – and it shows – but this pinot is nothing short of a show stopper. It has an incredible earthiness to it, right down the core, with just enough speckled spice and wild berry fruit to give it that extra complexity kick. Well done here.
Duckhorn Vineyards 2016 Napa Valley Chardonnay ($49.95)
Chardonnay is a varietal that allows for so many different expressions. Duckhorn only started making chardonnay in 2012 but it feels as though it's been a mainstay for decades. This is a bright, round, layered and elegant wine – a bit of an outlier from the traditional Napa 'fat chards' that we've come to associate with the region. The oak is present without feeling heavy-handed, which only adds to the elegant framework. Not bad for a winery that's made its bones on making some of the world's finest merlot.
Wynns 2014 Black Label Cabernet Sauvignon ($34.95)

According to winemaker Sue Hodder, "the Coonawarra Estate is a genuine reflection of our unique terroir. The terroir gives us the scope to be creative." When Wynns sets out to determine which barrel selections will make up its Black Label each year, there's usually about 80 different experimental batches to choose from. The ones that don't work don't get in. And so, this premium cabernet is a result of very disciplined winemaking and it tastes just as good as the efforts put into it.