By Erica Tu
While 2020 has brought about many changes, uncertainty and challenges, it has also taught us all how to adapt to a very fluid situation. Travel has come to a halt during the pandemic and many of us recognize, more than ever, the benefits that we're missing out on as a result of this void. Travel offers adventure and excitement. It lifts us from our everyday lives and into a completely different, pleasurable environment. As a travel advisor and founder of Luxe Travel by Design in Oakville, I advise clients on the best places to travel based on their needs and expectations. With the large majority of travel plans on pause, some hotels and resorts have put strong safety measures in place to welcome travellers seeking a remote work destination, either within Canada or further south.
I've compiled my personal recommendations for remote working destinations that make ideal work spaces outside of the home in beautiful surroundings that are also family friendly. All the selections also have established COVID safety protocols that meet the highest standards.
Canadian destinations
Fairmont Jasper Lodge Park, Alberta
A village of heritage log cabins connected by picturesque paths, Fairmont Jasper Park Lodge's 442 superbly-appointed guest rooms and luxurious signature cabins offer the perfect set up to combine work and play in Alberta's Jasper National Park. Enjoy homelike comforts and amenities in the accommodations, surrounded by incredible views of majestic mountains and the emerald green Lac Beauvert.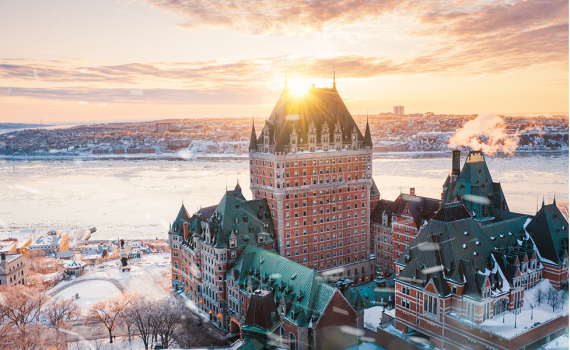 While here, you can enjoy a myriad of outdoor winter activities when it's time to take a break from work. You or your family members can choose to skate on the local Lake Mildred, cross country ski across Canada's #1 resort golf course or showshoe through the woods. The lodge also offers fat tire biking – one of the fastest growing winter sports, tobogganing and, of course skiing at Marmot Ski Basin which has more than 1,675 acres of skiable terrain. Excursions are also available such as heli-skiing, dog sledding and snowmobile tours.
Fairmont Le Chateau Frontenac, Quebec
Québec City is a beautiful wintry backdrop for remote working that offers a mix of urban living and outdoor fun. Located in this charming downtown is Fairmont Le Château Frontenac perched on Cap Diamant. The hotel has undergone numerous renovations since 2014 and now is totally renovated – all inspired by Nordic living and the colour of the sunlit St. Lawrence River.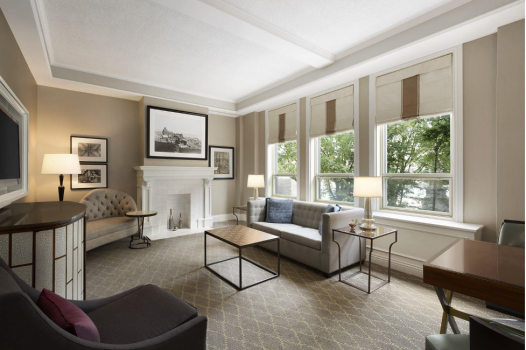 Its renowned winter carnival, Carnaval de Quebec, will take place February 2021 with new safety precautions in place, making it an ideal destination to include the whole family for an extended remote work stay. Also, enjoy outdoor activities such as the toboggan slide at Dufferin Terrace and skiing at Massif de Charlevoix.
Tropical destinations
Banyan Tree Mayakoba, Mexico
Located a 25-minute drive from the Cancun airport, Mayakoba is a luxury resort and residential destination along Mexico's Riviera Maya. In this beautiful eco resort, you will be immersed in nature, surrounded by many bird species and lush fauna in a carefully maintained ecosystem with a hidden white sugar sand beach.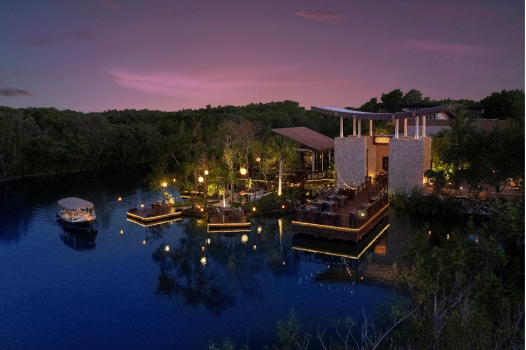 Private villas offer abundant space, privacy and ideal work areas. All villas and residences are single units with a private pool. Enjoying a coffee or lunch break next to your private pool is a nice perk during your workday. There are lots of open spaces throughout the hotel to help ensure safe distancing during the pandemic. Restaurants or in-villa dining offer safety at all times; and private spa pavilions are independent units, with no shared spaces. The award-winning Banyan Tree Spa with the hydrothermal trail offers a unique spa experienced with authentic Asian-inspired treatments, you won't want to miss.
BodyHoliday, Saint Lucia
Lush with tropical rainforest and rimmed with powder sand beaches, Saint Lucia is a small Caribbean island that is renowned for its breathtaking scenery and its Pitons – two mountain peaks listed by UNESCO as a World Heritage Site. BodyHoliday is a wellness resort designed to be the most relaxing and rejuvenating wellness holiday in the world. Although this is a hotel, you can choose to stay in a larger room or an on-site villa for more privacy.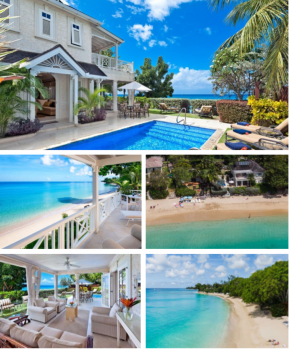 Guests receive a spa treatment every day as part of the room rate – a perfect way to conclude the workday. Its spa and fitness facilities are state-of-the-art; making it easy to upkeep a fitness routine as part of the workday schedule. Bring the whole family to enjoy water sports like windsurfing and kayaking. The resort even boasts a sailing club and scuba diving club for those who wish to take lessons.
Grace Bay Club, Turks and Caicos
Turks & Caicos is a much loved retreat for discerning travelers seeking unspoiled natural surroundings, beautiful white sand beaches and friendly, hospitable people. The Grace Bay Club is an all-suite hotel with three distinct offerings: an adults-only section; a family-friendly section, and the exclusive luxury resort within a resort called the Estate.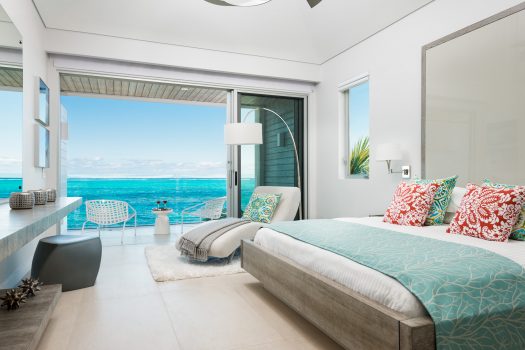 Luxury beachfront villa homes are also available for larger accommodations and increased privacy. Spend your days at the laptop, taking a dip in one of the four swimming pools midday, then enjoy a dinner watching the sunset at one of its restaurants. With 1,100 feet of spectacular beach, it's also an ideal getaway for the whole family.
Private Villas
For a home away from home experience, private villas offer a perfect alternative to resorts and hotels. Private villas are fully customizable to your needs: number of bedrooms, private pools, beachfront, chef, housekeeping and stocked refrigerator/bar are some of the ways you can design your accommodations to best meet your work and life balance while away. A travel advisor, such as myself, works with trusted partners to make this happen almost anywhere in the world.
Barbados offers an idyllic setting for private villas. It's stringent safety protocols for incoming tourists make it a truly safe island to visit. Known as a foodie island with tons of restaurants, including Michelin star restaurants, there is no shortage of dining options. One such dreamy villa is the Gibbes Beach Luxury Villa boasting beachfront living on the peaceful waters of Gibbes Beach on the west coast of Barbados. It is near the historic town of Speightstown, with many restaurants as well as the Gallery of Caribbean Art and Arlington House – a must see interactive museum with audio visual features of old Barbados.
Should a remote work destination be on your bucket list for 2021, be familiar with the proper protocols for entry into the country and be certain that the hotel you select has taken appropriate steps to ensure your health and safety.
Erica Tu is the owner of Luxe Travel by Design (affiliated with TTI TRAVEL) in Oakville who specializes in luxury travel worldwide for her clients. She is a member of Virtuoso and has great connections with many hoteliers to plan intricate custom trips along with all-inclusive holidays and believes that luxury is not simply a 5 star hotel, but the experience that comes with it.
You can reach her at etu@tticanada.com or 905-483-7792