By Paula Henriques
There is something about Manhattan — maybe I'm just a romantic, but the city has a certain magnetism that pulls me in every time I visit. I love the crowds, the sheer incredulity of the structures jutting into the sky, the different types of people and personalities you meet, the frenzy of activity that's constantly on the move, but also the solitude of the green spaces within the city. It's this energy that exists between all things that brings me back to the city time and time again.
Though Manhattan is one of my favourite places to spend a weekend, it dawned on me that I've never experienced the magic of the city in the winter. Normally, once the winter chill sets in, I'm one of those people who look toward warmer destinations to escape the cold. But this time, I wanted to embrace it and see if NYC has as much magic in the winter as it does the rest of the year. And let me tell you, I was not disappointed and I saw the city in a whole new way again.
After landing in LaGuardia, we headed straight to our hotel in the historic Meatpacking District. The Gansevoort is the area's first luxury, full-service resort with stunning views of New York City and the Hudson River, as well as a 45-foot heated outdoor rooftop pool and lounge. It would be a lie to say we didn't indulge in a few signature cocktails before we ended our evenings.
Our suite was modern, spacious and well-appointed with plush featherbeds and goose down pillows (monogrammed with my initials — a very nice welcoming touch), a fully stocked private bar, luxurious toiletries, and a cosy nook by the window that gave us an incredible river vista.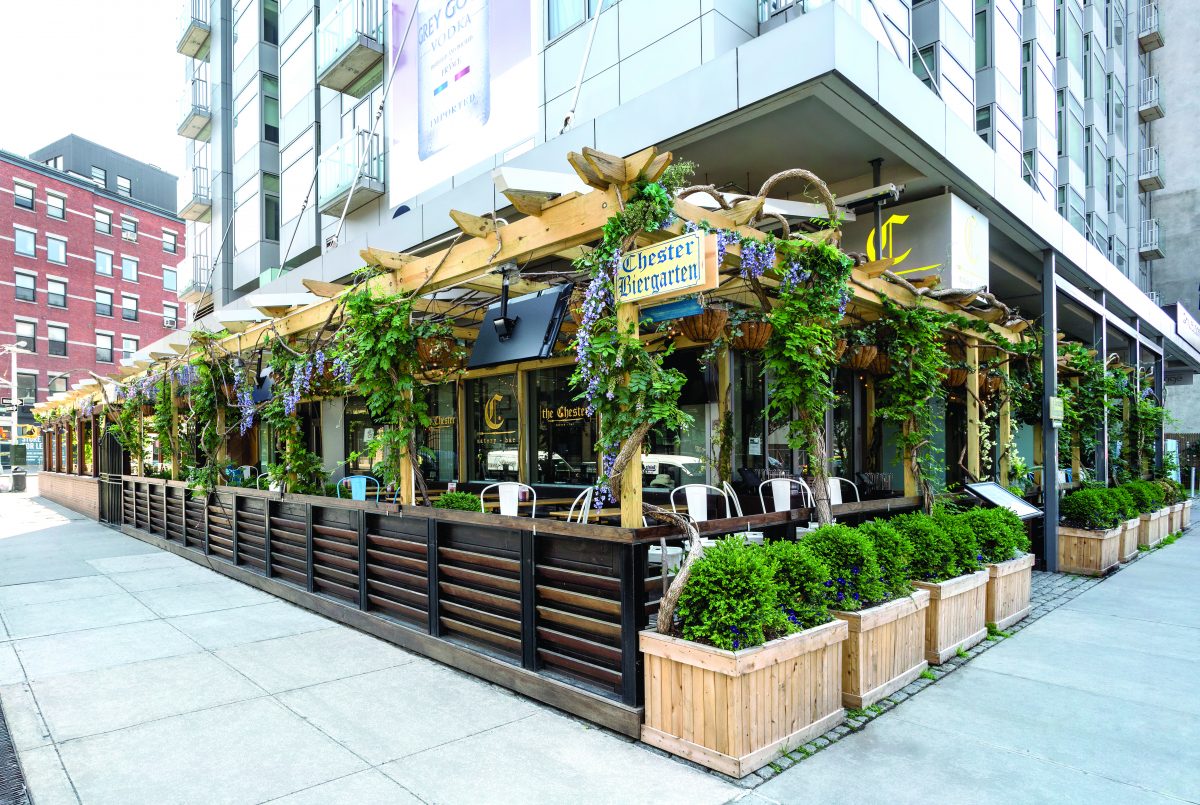 Turns out, most activities are not season-specific. When in New York, watching a show on Broadway is always on my must-see list, so we hailed a cab and headed to the Gershwin Theatre to be transfixed by that misunderstood girl with green skin in Wicked. Afterward, we dined overlooking Times Square at R Lounge and shamelessly sang along to every song. It was a brisk, cool night, snow was on the ground, the crowds were constant and the lights were still so bright to trick us into not knowing the time. I took in the view and let myself be absorbed by the madness and I loved it.
Winter in NYC has its own radiance; every street seemed to be alight with glittering displays and twinkling lights. And after dark with the snow falling ever so gently, it certainly was magical.
The next morning we headed to Tiffany's flagship 5th Avenue location where we dined at The Blue Box Café on the fourth floor, which opened just over a year ago.  An Audrey Hepburn fan, I knew having 'breakfast at Tiffany's' was an absolute must. Though the menu is light, it was a delicious and elegant affair with pretty tiered platters and table settings designed with its signature robin's egg blue. Reservations are made online only so book early to avoid disappointment.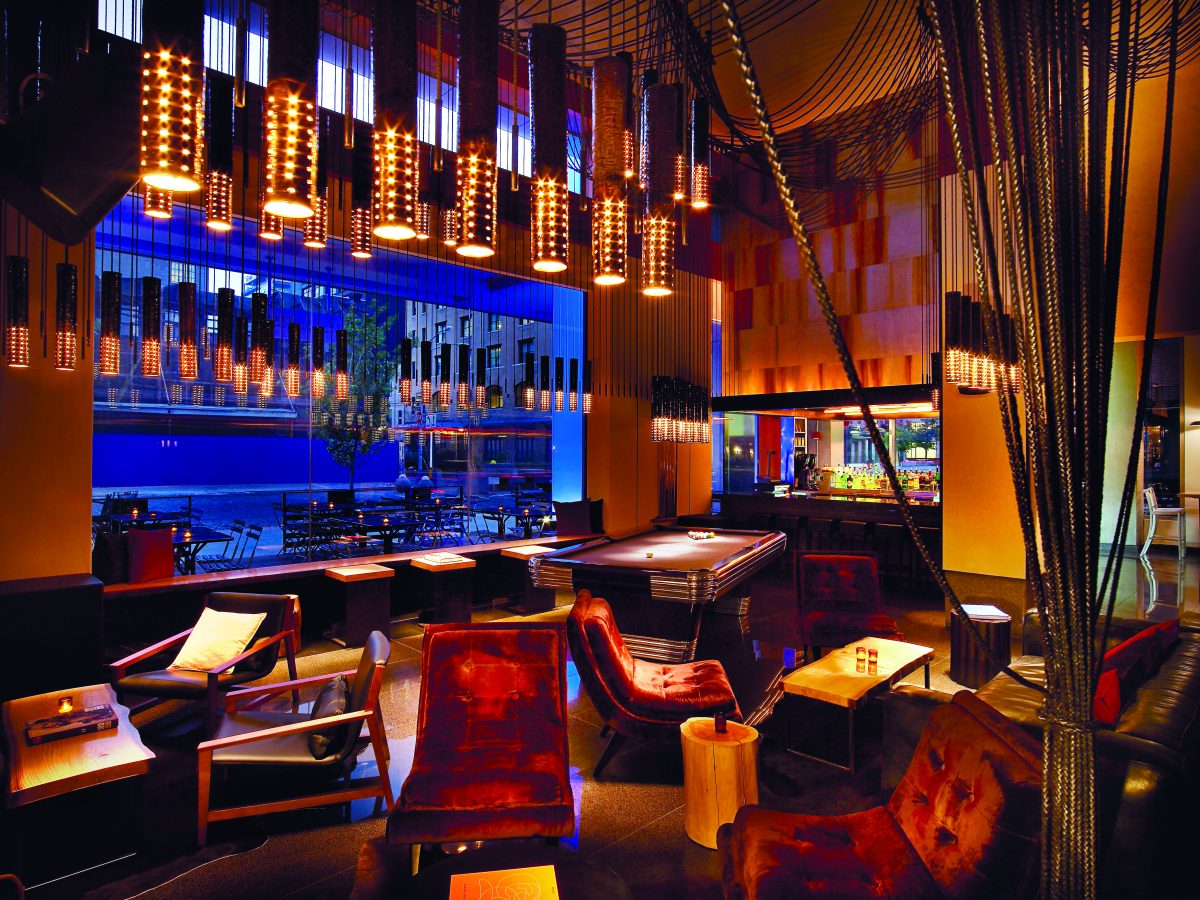 When in New York, fine dining options are plenty, but for dining with a view far from the tourist scene we headed to Top of the Standard in the Meatpacking District. This opulent lounge atop the Standard Hotel has some of the most dramatic views of the city, while inside the luxurious décor and live jazz musicians recreate a Gatsby-esque vibe.
On our last day in New York we opted to dine in what has become one of our favourite restaurants — Perrine, located in the iconic Pierre Hotel on Fifth Avenue across from Central Park. Elegant and posh, it provides an exceptional classic dining experience. The waiters are highly attentive, ensuring we were happy from first to last course. We ended the night sipping a 30-year-old tawny port. Pure indulgence.
So how did we work off all our gluttonous dining? This is where the beauty of winter becomes apparent in NYC. We spent most of our time outdoors, actually enjoying the elements. It is quite an incredible feeling to be in the middle of Central Park taking in the beauty of nature while you're surrounded with a stunning skyline, and all around you is the buzz of chatter and laughter and
cheerful faces.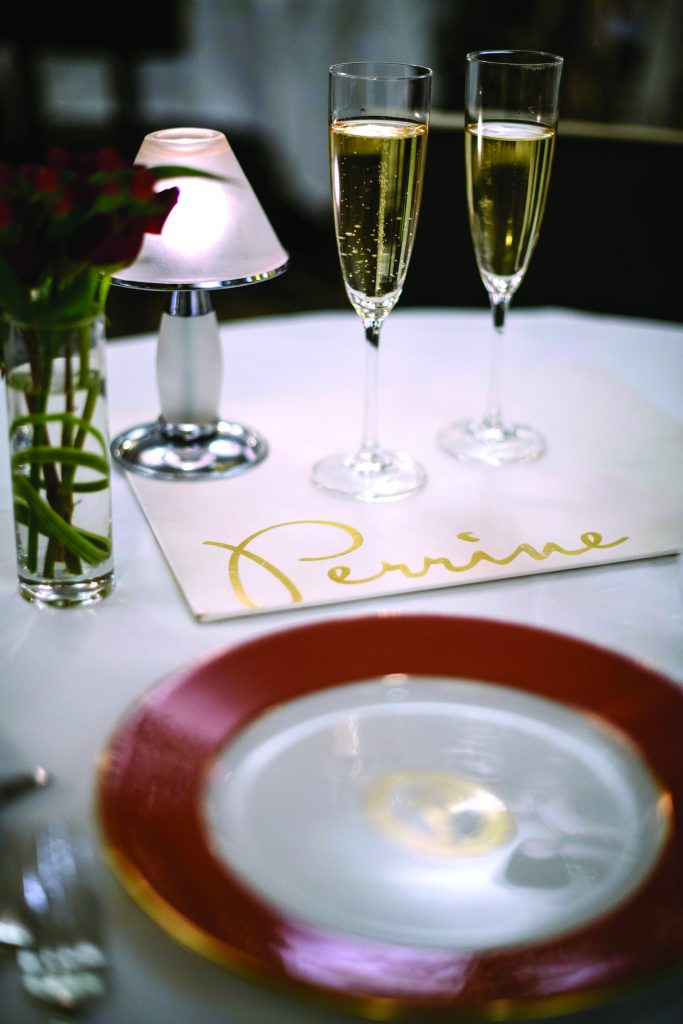 If you've just missed the holiday season in New York, you can still catch the tail end of it into January, with the Rockefeller Center Christmas Tree staying lit until January 7. If you're looking to skate the Center's iconic rink, it's open to the public right into April. Though the Bryant Park Winter Village shuts down for the season in early January, you can still skate its rink until March. And Central Park's unparalleled Wollman Rink — where you can skate surrounded by New York's breathtaking skyline — is open until April. If skating isn't your thing, there is an abundance of winter activities and events happening all around the city. Check out New York's official website at nycgo.com for guided inspiration.
It's been said that "New York is always a good idea," and I heartily agree. Like timeless fashion, New York will always be in season.