"The City that Never Sleeps" took a long nap during COVID but is now fully awake now and as alluring as ever
By Barbara Ramsay-Orr
It's undeniably true that everyone's pulse races a bit faster when they visit New York. There is a pace, a quick beat, to everything in the city and the rapid flashes of colour, noise and action that typify the city are the epicentre of its charm.  While the city by necessity went dark during the pandemic, today it is almost business as usual which, for NYC, means things are hopping. NYC & Company, the official destination marketing organization for New York, has forecast 38.2 million visitors in 2021, rising to 69 million by 2024.
New York is always new. Attractions, shops, museums and Broadway shows are continually opening or transforming. That's part of its attraction – that continuous reimagining of itself that keeps the city on the cutting edge of culture.  But there is also the enduring iconic heart of New York that is the stuff of legend. It is a gilded heart, full of stories and power and history. That's the New York that fascinates me and that layered history is probably why the city has featured as a central character in countless movies and television series.
The Pierre Hotel on New York's Upper East Side is one of those quintessential Manhattan landmarks that maintains Big Apple Glamour still. Its grand ballroom was the place where Al Pacino filmed his famous tango scene in Scent of a Woman. Anne Hathaway's scene, where she dressed for the Met Ball in Oceans 8 was filmed in the presidential suite of The Pierre. Celebrities like Elizabeth Taylor, Audrey Hepburn, Yves St. Laurent and Coco Chanel frequented its flower-filled rooms. It is the only hotel in the city whose elevators continue to be run by uniformed and white-gloved operators.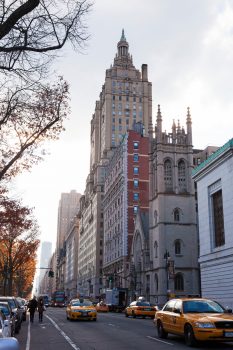 When I stepped into the elevator on a chilly January morning, the young woman operating the elevator greeted me with a smile and a welcoming good morning. Already on the elevator was another passenger. She was one of the permanent residents of the hotel, a woman perhaps in her sixties, wearing a sable coat that reached her ankles, and running shoes. She was perfectly made up, with bright red lipstick and oversized black rimmed glasses.
"Love your boots," she said. When I told her they were my favourites, purchased in Amsterdam, she answered, "Oh, Amsterdam! I spent a lot of time there with my third husband and fell in love with that city!" Then with a little wave, and leaving behind a discreet cloud of what I think was Estée Lauder's Youth Dew, she headed out towards Fifth Avenue.
I haven't seen anyone wearing real fur in a decade but it isn't a rare sight on the Upper East Side, and it sums up the New York bravado that seems to say "This is me. I do what I like. Got a problem with that?" It's a big part of the city's aggressive grittiness, but also part of its enduring attraction.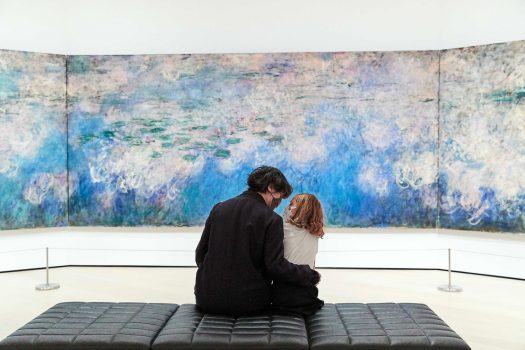 The Pierre is perfectly situated for exploring the archetypal mainstays of New York culture. Central Park is a short walk, and the world famous museums are not far away. The exclusive shops we all love to stroll through, window shopping if not actually buying, are close by on Fifth Avenue and it is easy to pop into the Palm Court in The Plaza for one of their legendary afternoon teas.
Walking in the Upper East Side often means running into celebrities, as it is home to luminaries like Bill Murray, Drew Barrymore, Kevin Bacon, Jerry Seinfeld and Christopher Walken. If you have been watching "Only Murders in the Building", the who-done-it streaming on Disney+ with Steve Martin, Martin Short and Selena Gomez, you will have walked the streets of the Upper East Side, virtually, with the characters .
The actual apartment building where the series was filmed is the Belnord on 63rd Street. For an in depth look at New York's storied buildings like the Belnord, visit The Museum of the City of New York on Fifth Avenue. The museum gives a comprehensive history of the city and the people who built its most famous buildings and bridges.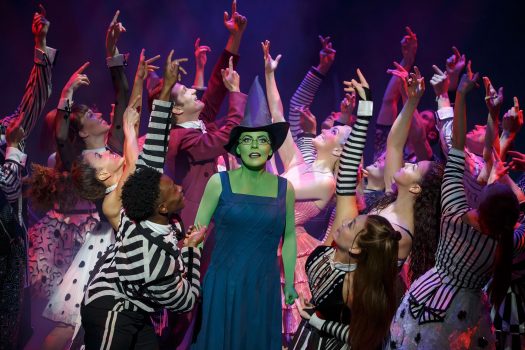 Just a brief walk from the Pierre is the New York Historical Society, the oldest museum in New York, which showcases four centuries of city history. Also nearby is The Asia Society and Museum on Park Avenue, displaying Asian aesthetic and technical accomplishments from 1000 B.C.E.  MOMA will open Henry Matisse: The Red Studio in May. The Metropolitan continues its gorgeous display In Praise of Painting: Dutch Masterpieces at The Met. Even if you have seen the magnificent collection of European art at the Frick before, you can now see the art in a new light. The original Frick mansion is closed for extensive renovations, but the newly opened Frick Madison, in the former Whitney Museum location, displays the art in whole new surroundings.
You may not yet have visited Hudson Yards but be sure to put it on your agenda. If you watch Netflix's Succession, you have already seen the Hudson Yards condominiums. Kendal Roy's penthouse apartment in the series is filmed there. Perched between 10th and 12th Avenues, Hudson Yards is a neighbourhood full of activity with galleries, dining, bars, live music and theatre at The Shed. Be sure to climb the Vessel Sculpture in the Public Square for grand views of the city and the river. The High Line is near and is ideal for a good walk.
If you are into pop culture, consider a Georgette Blau On Location Tour. New York has appeared as the backdrop for so many films and television series that we feel we know the city intimately. A tour can take you to some of the most familiar spots like locations from Friends (including Central Perk), The Office, Glee, The Marvelous Mrs. Maisel or Sex and the City's Carrie Bradshaw's brownstone in the West Village.
When you are hungry in New York the problem is choosing one place when there are so many amazing places to dine.  Choose your style of cuisine and your price point and you will find the perfect dining experience. The Pierre has an excellent dining room, Perrine, which serves a cosmopolitan menu. For almost caveman-like decadence, Catch Steak in Chelsea serves tomahawk steaks, wagyu beef, and giant shrimps and crab legs in a happy retro atmosphere. Aquavit is a two Michelin star Scandinavian restaurant serving Nordic cuisine on East 55th Street. Avra Madison is just steps from Central Park and serves authentic Greek dishes with an emphasis on seafood.
But for a delicious and exciting meal, ask around for the best street food. The food carts in NYC are amazing, whether you are after a quick breakfast or a late night nosh.
While NYC is an admittedly expensive city, there are lots of free things to do too. Central Park is always beautiful for walks or a morning jog, and there is usually something going on there – a film shoot or a live performance. The New York Library is an iconic building, interesting architecturally and rewarding inside. Grand Central Station is always impressive to visit, and the tours of the station let you in on secrets of the city's history.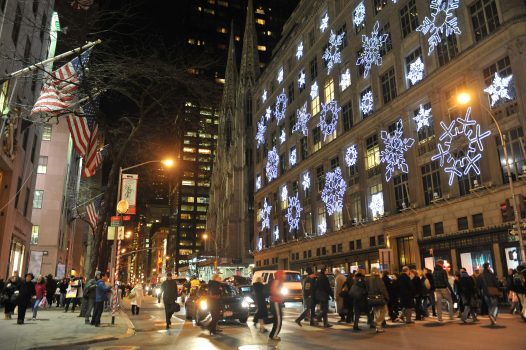 My favourite thing to do in New York, however, is to get out and walk the streets. There's something fascinating on every block. Whether it is the newest show on Broadway or the lure of Golden Age Gotham, New York is a city that will always pull you back.