By Melanie Hennessey
Nestled in the quiet Cambridge countryside is a romantic getaway where luxurious touches are second nature and culinary experiences abound. Langdon Hall Country House Hotel and Spa is a gem of a weekend escape, located within an hour's drive of most places within the GTA.
Driving up the meandering lane, one is immediately struck by the grandeur of the building itself, a stately American-style mansion originally built as a summer home more than a century ago. But Langdon Hall doesn't just make a great first impression — the wow factor continued throughout our entire stay, making it no surprise that it's one of 14 properties in Canada recognized by Relais & Châteaux for a standard of excellence.
If you're looking for a gastronomic getaway that will satisfy even the most refined palate, then this country house is for you. Our culinary journey began upon checking into our guest room, where we were pleasantly surprised by a beautiful charcuterie board perfectly proportioned with a variety of cheeses, cured meats, fruit tartlets, fresh baked sourdough bread and Langdon Hall's signature chocolate.
After enjoying our treats by the in-room fireplace, we continued on to dinner, which was arguably one of the best meals my husband and I have ever had. From carefully crafted amuse-bouche and appetizers with wow-factor presentations to main courses and desserts bursting with fresh, vibrant flavours and ingredients, Executive Chef Jason Bangerter and his skilled team took us on a culinary journey that I won't soon forget. It may come as no surprise that Bangerter was recently named Chef of the Year at the 2017 Pinnacle Awards, and his restaurant has a five-diamond rating.
To start, we enjoyed the foie gras and pork belly, which could've easily been mistaken for works of art with their beautiful presentations and garnishes. My sweet corn risotto entrée, with toasted Acquerello rice, chanterelle mushrooms, curly kale and oregano, was done to perfection, as was my husband's choice of thyme roasted beef loin with glazed cheek, onion soubise, truffle pudding and sauce Périgueux.
Several of the ingredients used in Langdon Hall's dishes are grown right on the property in its famed gardens, with Bangerter and his team even sourcing pieces of wood from the grounds to use as unique serving platters.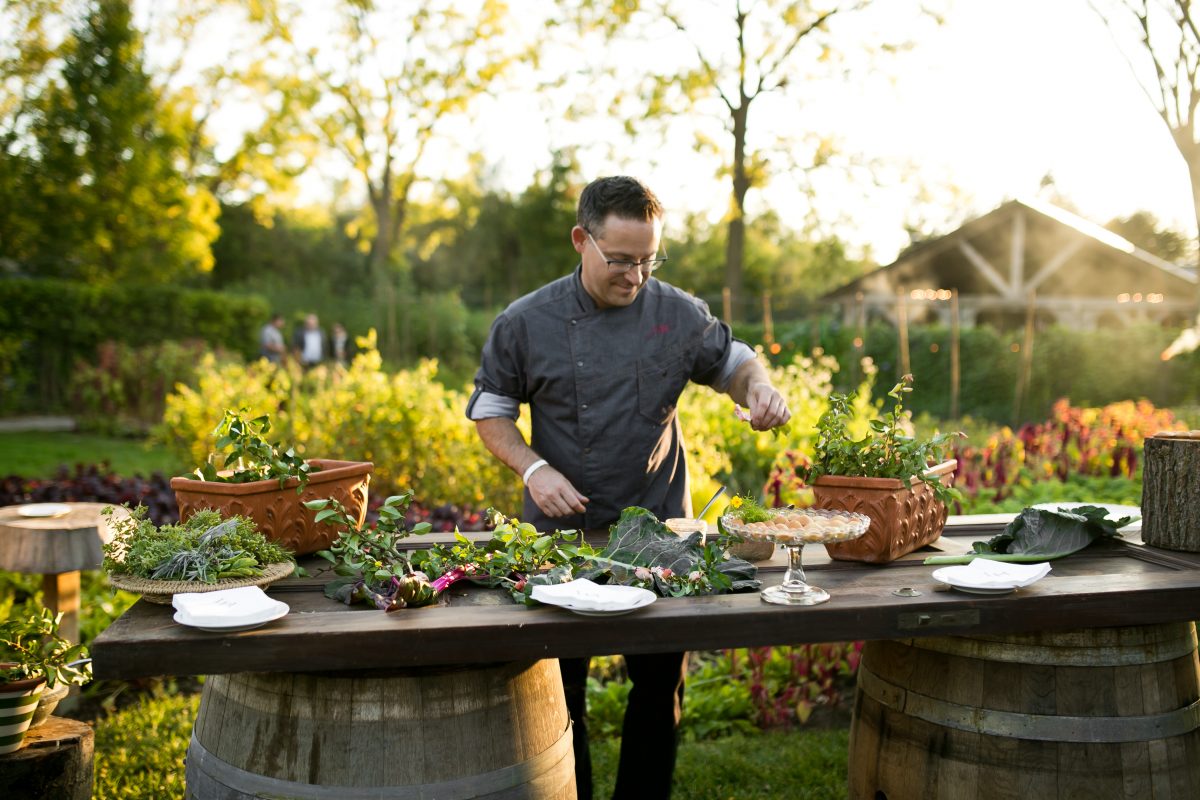 The main hall dining room's extensive wine menu pairs well with Langdon Hall's knowledgeable sommeliers who tour the dining room at dinner to recommend which vintage would go best with your meal. Our table by the window overlooking the beautiful country house property was the finishing touch on a perfect evening.
Fortunately our dining delight continued the next morning at Langdon Hall's breakfast, which featured a country breakfast table covered in a variety of delectable pastries, fruits and warm foods, along with an a-la-carte menu of kitchen selections. My brioche with brown butter pecans, Armagnac prunes and vanilla cream was nothing short of divine.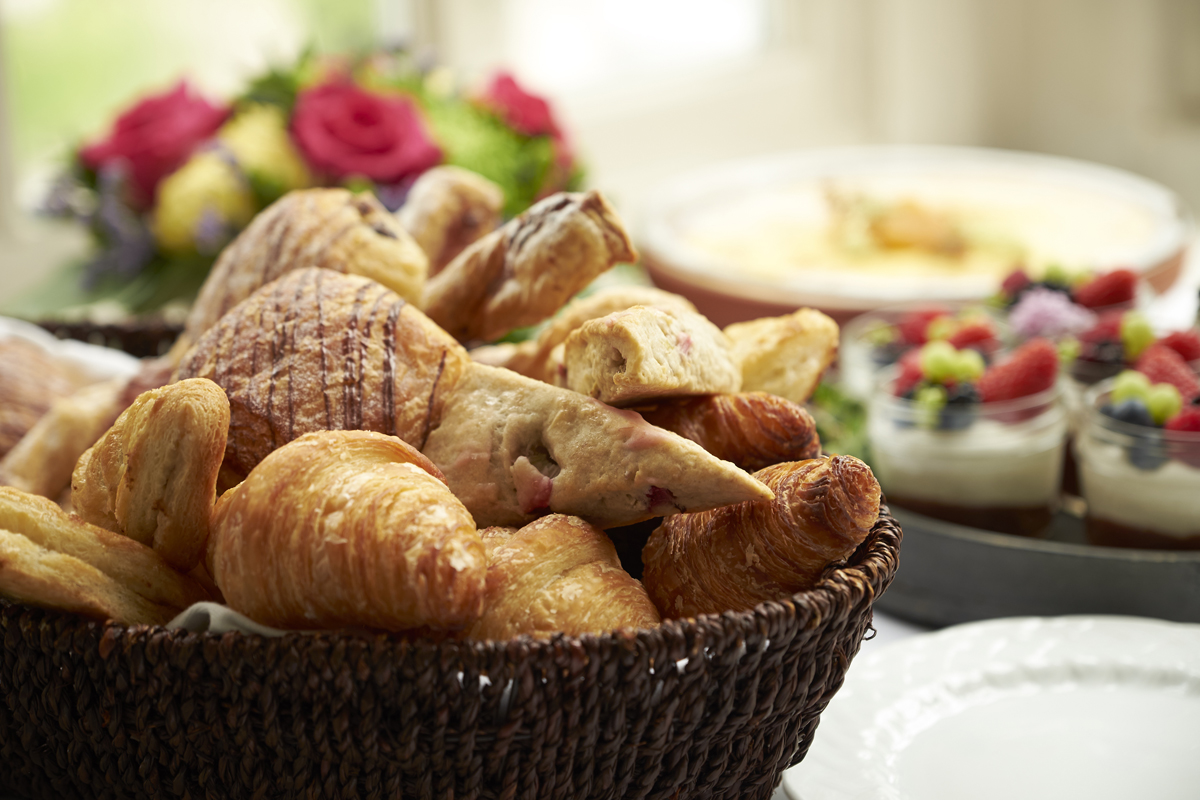 Our weekend getaway included an informative Saturday afternoon wine tasting hosted by a staff sommelier, who guided us through the sampling of three diverse types, and an interactive cooking demonstration on Sunday morning led by one of the country house's experienced chefs.
Those looking to unwind even more will want to check out the newly designed and renovated Spa at Langdon Hall that offers a full range of indulgent services and packages, along with a sauna, steam room and whirlpool.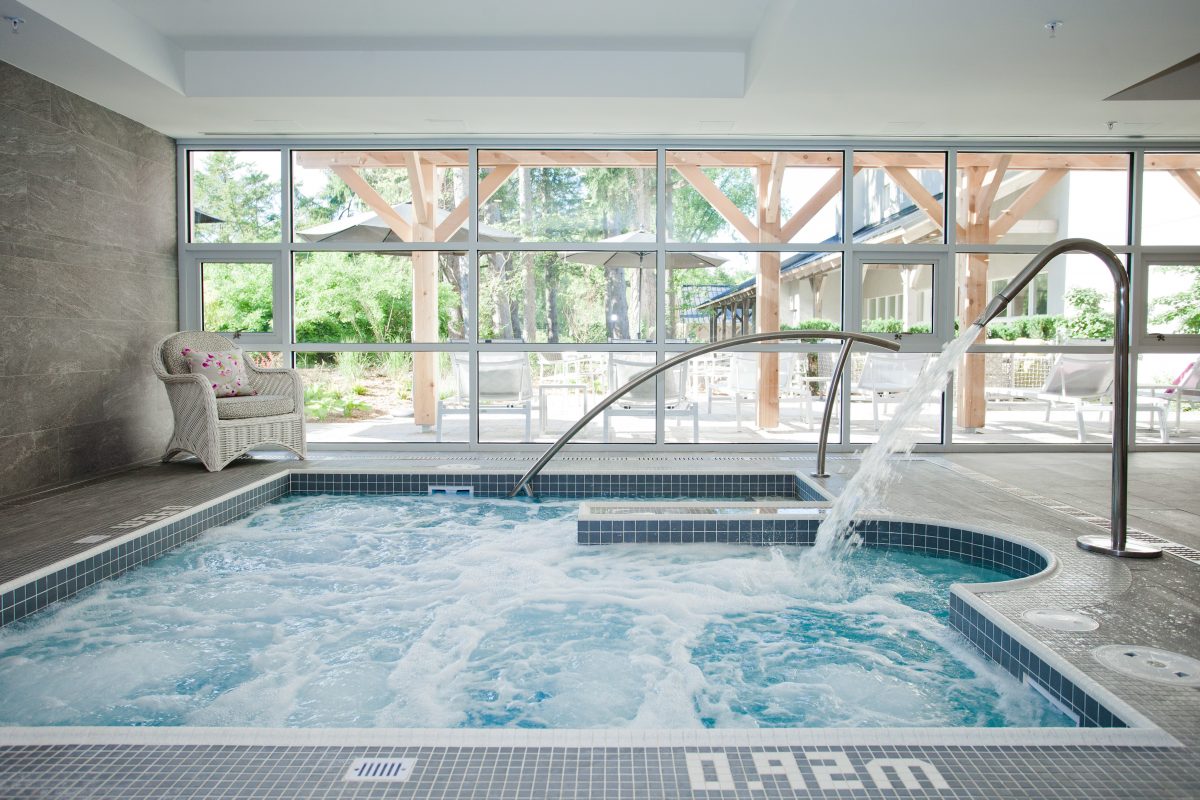 Outside, the property features 12 kilometres of woodland trails nestled within the Carolinian forest to explore on foot or by bike, along with a tennis court, croquet lawn and extensive kitchen garden. An outdoor heated saltwater pool and tanning area is also open from dawn to dusk from mid-May to mid-October.
History buffs are sure to enjoy the sights at Langdon Hall, which features storybook architecture in the Federal Revival style that pays homage to its American roots.
The grand structure, built by the son of an English man who inherited American wealth, was intended as a summertime home to contrast his other residences in New York and France.
After purchasing the property in 1898, Eugene Langdon Wilks and wife Pauline Kingsmill — the great granddaughter of Galt's founder — hired an architect to draw up plans for their new summer getaway. The estate was designed with a spacious 32 rooms totally more than 25,000 square feet and was complete by 1902. The house was unquestionably American in taste, reflecting the ongoing social and business links between the Wilks and American society.
Sadly, Pauline developed cancer a few years later and passed away, leaving no children. Wilks went on to marry Marguerite Briquet in France and together they had three daughters. The family divided their time between New York City, their chateau near Tours, France and Langdon Hall.
Today, the Cambridge property is owned by William Bennett and Mary Beaton, who developed their dream of a country house hotel, which officially opened in 1989. Sitting on an estate of 75 acres of woodlands and beautifully landscaped gardens, the hotel boasts 60 beautifully appointed, spacious guestrooms and suites.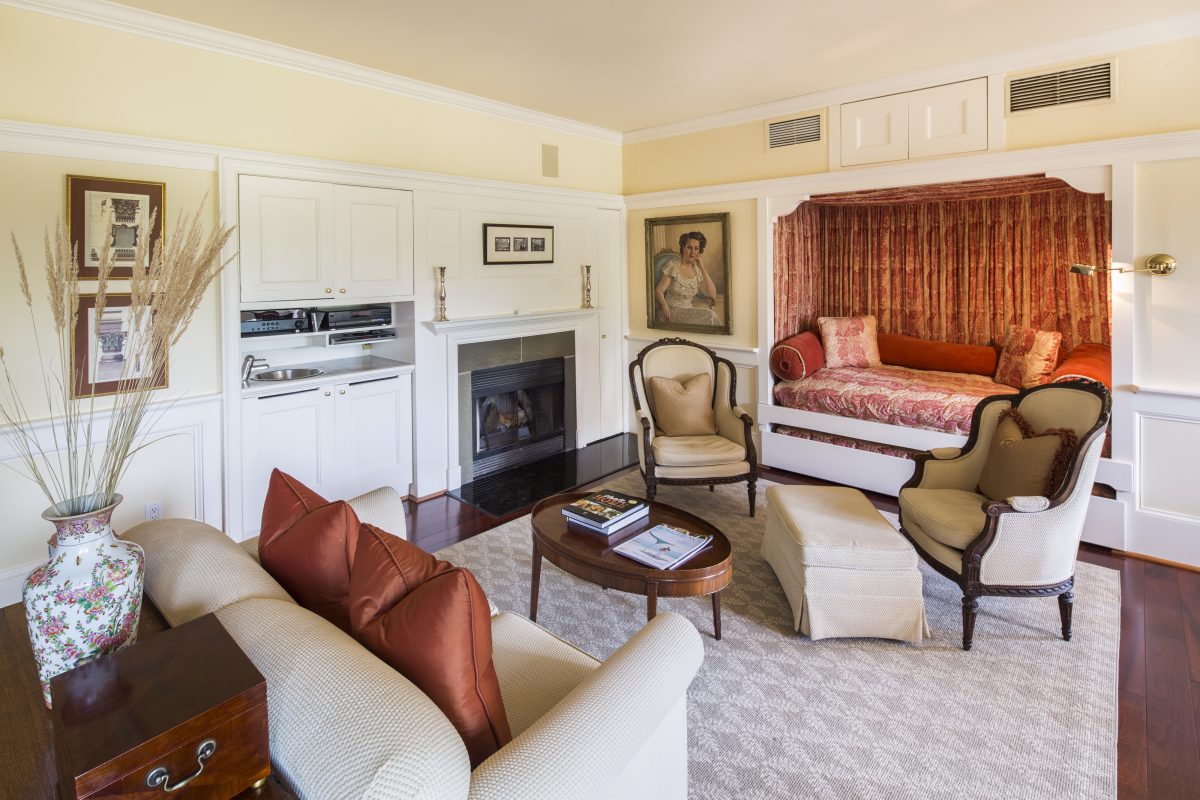 Most guest rooms offer a king or queen size feather top bed, generous sitting area with wood-burning fireplace and beautifully appointed bathroom with soaking tub and walk-in shower.
Langdon Hall has been on my 'bucket list' of weekend getaways for some time, and it certainly lived up to all of the lavish details that I'd heard about. Those looking for a truly opulent escape will not be disappointed.
Weekender Passport
Bring: Walking shoes to enjoy the hiking trails and gardens, along with a hearty appetite for the five-diamond dining experience.
Treat Yourself: To a decadent dinner in Langdon Hall's main dining room, prepared by award-winning Executive Chef Jason Bangerter.
Don't Miss: The Saturday afternoon wine tasting and Sunday morning interactive cooking demonstration.