By Kristy Elik
Easy, Breezy Summer Space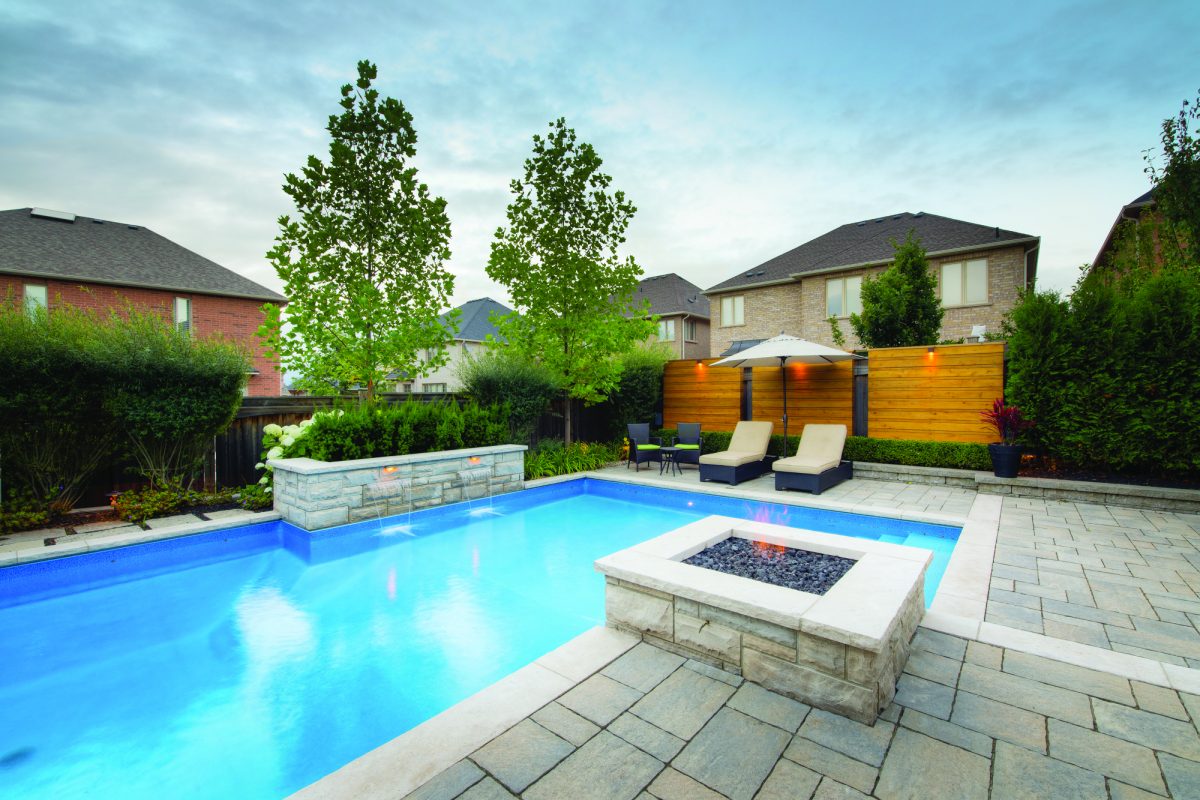 When a local family approached renowned landscape design and construction firm Ian McClelland Associates Ltd., their goal was crystal clear: to completely revamp their outdoor space to maximize the enjoyment of our all-too-short summers. "We completely gutted the existing landscaping so that we could start from a clean slate," says Ian McLellland, founder and principal designer of the firm. One of the challenges was the property's uneven elevation. Once that issue was solved, McClelland and his team designed and created multiple seating areas, complete with a small but super-efficient custom cabana that comes equipped with an outdoor kitchen and changeroom. Limestone was used as the base rock for the hardscaping. Planning to entertain often, the family cited ample privacy as one of their most important priorities. In response, McClelland's horticultural plan for the property redo included planting several stunning privacy trees, including tulip trees and arctic willows, which now shade this oasis from neighbours' eyes. Boxwood cedar hedging completes the clean lines that have become a mainstay of McClelland's work. Another two of McClelland's signature finishes — fire features and landscape lighting — round out the design. The result? This family couldn't be happier with their cosy backyard getaway.
Ian McClelland Associates Ltd.
142-1500 Upper Middle Rd. W., Oakville
imadesign.ca
Cliffside Paradise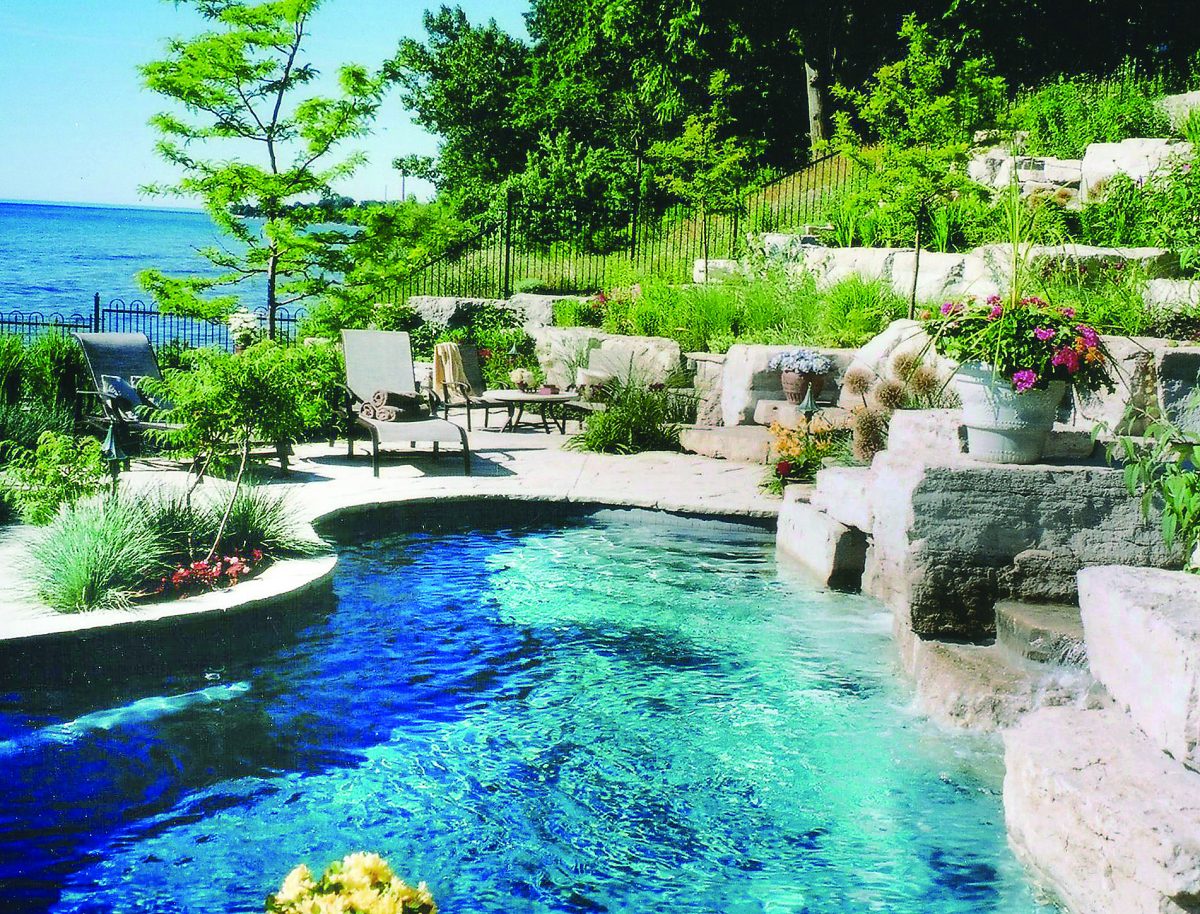 Perched atop an 80-foot cliff, this stunning backyard property could have presented myriad challenges to designers. Fortunately, legendary master landscape architect Juergen Partridge, together with his trusted team of experts at Partridge Fine Landscapes, was not deterred, and the results are magnificent. "Our client's inspiration for this project was, of course, optimizing the lake view," he explains. "We wanted to take advantage of every vista for this property so that all you can see from every level is water." To create a stable base for the seven distinct levels, or 'shelves,' the Partridge team brought in 5,000 tons of gravel, topped with 5,000 tons of rock. Each 'shelf' presents different functional spaces for entertaining and relaxing. Every level is safely and easily accessible via charming, winding pathways and stairs — and a curved bridge that adds a nostalgic charm to the finished product. Water features include a swimming pool poised right next to the lake, a gorgeous in-ground spa and waterfalls throughout the grounds. A putting green adds an entertaining diversion and fire features ensure the breathtaking space is safely lit and warm when the sun sets. Another whimsical feature? Various statues placed within the hardscaping. These treasures, bought during the family's travels, each found a home in this backyard oasis. As for horticulture, the Partridge team installed hardy plants that will withstand the wind from the lake. Annuals  add pops of colour to every level.
Partridge Fine Landscapes
201-2795 Argentia Rd., Mississauga
partridgedesign.com
French Connection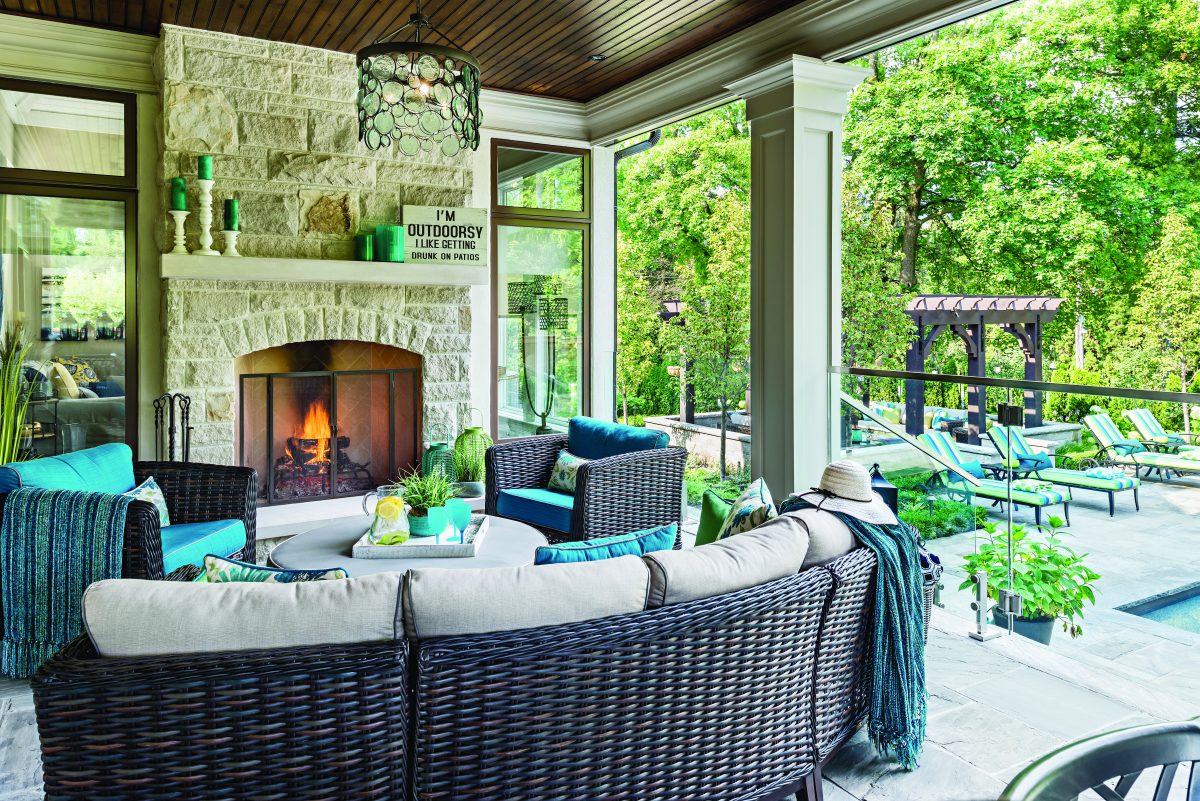 With an inventive design that recently won a Landscape Ontario Award of Excellence in the residential construction category, ProScape Land Design Inc. fulfilled this family's every wish. The homeowners were looking for a backyard retreat they could enjoy day and night that also complemented their stunning home's French-inspired architecture, and ProScape delivered. Inspired by the formal symmetrical garden known as le jardin à la française, ProScape's vision is a modern take on the tradition, using the art of symmetry to create connecting paths that invite discovery. In typical old French style, the backyard is a series of outdoor rooms, connected with stone steps and pathways. Elements include formal planting beds, stone walls, custom hammered copper fire pits, tidily clipped hedges and water features. Groupings of tall deciduous and elegant evergreen trees dot the property, offering privacy, while boxwoods outline the custom pergola. In another nod to French tradition, the covered porch delivers a wonderful view across the backyard and features a wood-burning fireplace. A modern convenience: from pool maintenance to the water features, lighting and music, the yard is fully automated and controlled by an app on the homeowner's smart phone. Truly magnifique!
ProScape Land Design Inc.
2131 Ninth Line, Oakville
proscape.net