A soothing colour for 2021
The Benjamin Moore Colour of the Year 2021 is Aegean Teal 2136-40. The intriguing, balanced, and deeply soothing blue green hue creates natural harmony and invites us to reflect and reset.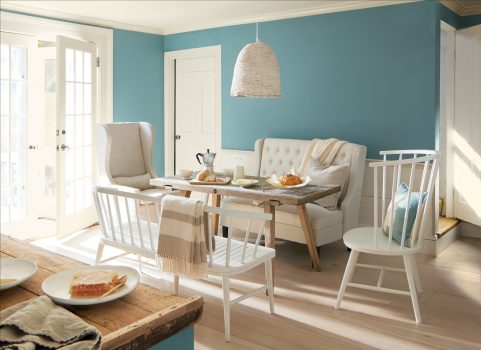 Garden all year long
Click & Grow builds smart gardens that bridge the gap between modern life and nature. Smart Gardens make it possible to grow plants 365 days a year in even the busiest households. They take care of watering, light and nutrients, while you reap the benefits. Clickandgrow.com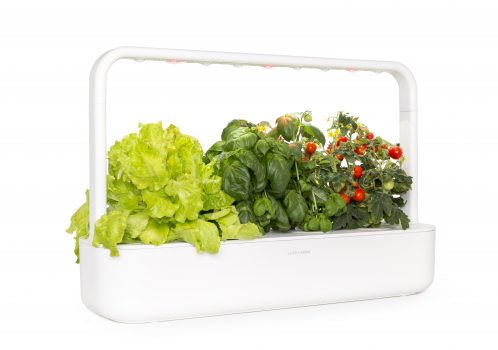 Healthy fried foods
The LG Air Fry InstaView ThinQ® Range offers healthier alternatives to fried foods. The complete range eliminates the need for small air fry appliances that contribute to kitchen clutter and can create healthier dishes compared to traditional deep frying. Its functionality can also be monitored from any room in the house by connecting to Google Assistant and Amazon Alexa smart speakers.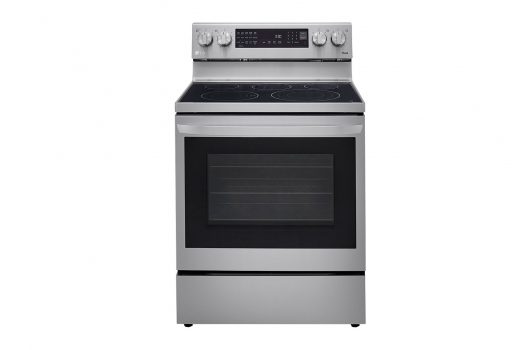 Remote office distraction
Take a mini break from your remote work day with this luxury indoor mini basketball kit by luxury brand, Killspencer. A powder coated black metal breakaway rim mounted on a black and natural maple backboard with a gloss laminate face, this fun distraction also makes a stylish accessory to the home office. Killspencer.com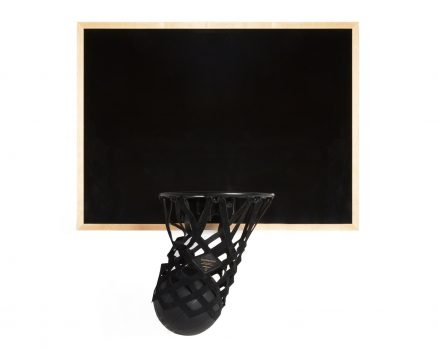 Seated comfort
With working from home continuing into the new year, now is the time to invest in a quality office chair that's stylish and comfortable. Check out Mobilia's wide selection of modern, adjustable office chairs with new styles arriving in early 2021 according to its website. Mobilia.ca