Can putting on makeup in the morning be a meditative experience? For Fancy Face founder and CEO, Brittany Gray, the answer is a firm yes. While she certainly believes that beauty comes from within, from a more practical perspective, the 35-year-old busy mom of two young children recognizes that sometimes it helps to work from the outside in.
"For me, I work better, I'm a better mother, a better wife, and I'm more inspired after I give myself that time in the morning in front of the mirror," she says. "Even if it's just five minutes. If you're feeling depressed that day, you put on your makeup and look in the mirror and feel better about yourself. It's important to notice the things in your life that allow you to pivot, and If makeup and hair is used as a tool to feel good, that's powerful."
Gray's first foray into the beauty industry was in front of the camera as a professional actor, singer and dancer, landing a role in the movie Chicago and in Mirvish productions such as The Producers. She experienced, firsthand, the important role of hair and makeup in establishing a character.
A natural passion for makeup flourished during her professional acting career and eventually fueled a desire to pursue makeup studies. She began providing services as a side hustle while acting full-time. It led to the opening of her Etobicoke-based Rosé Room – a Parisian boudoir-inspired studio that offers a glamourous setting for brides on their wedding day or occasions that call for luxurious girl-time.
"At the time, I didn't know what it would grow to. It was more of a passion," admits Gray. For 15 years, Fancy Face operated as a full-service luxury beauty agency specializing in couture bridal hair and makeup styling before launching a signature makeup collection. The pandemic hit shortly after the launch.
"We were focused on glam and special occasions," says Gray. "Once the pandemic hit, there was a huge shift to focus on the everyday woman, to help her feel her best especially during this hard time." She credits the support of Fancy Face's online community for the company's success through the lockdowns. Messages poured in from customers thankful to Fancy Face for helping them feel pretty again.
"Our supporters kept us inspired and alive during the pandemic," says Gray. "I have to thank them for believing in us."
Britt's winter beauty tips
Blush is a must! To feel good quickly, get yourself a great cream or powder blush and apply to the apples of the cheeks. Blush wakes up a face, no matter what your age or skin tone.
Disguise tiredness under the eyes. I'm obsessed with the Perk Up concealer that's a dark circle corrector and brightener. Apply under the eyes for an easy perk up.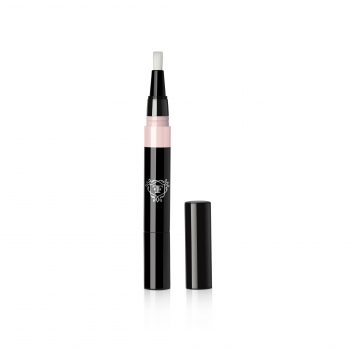 Plump the lips. Our hero product is the Supermodel Lip bath – a collagen lip treatment you can wear overnight or through the day. Apply to your lips to make them plump and lose the dehydrated lips. I put it on in the morning, then apply over lipstick.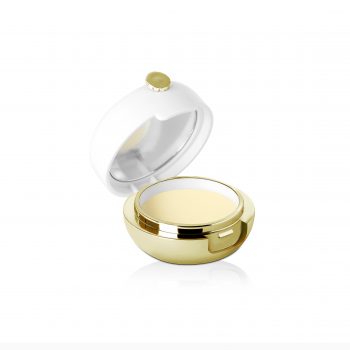 Daydream Cream and Poetry In Potion Serum – During the winter season, it's crucially important to take care of your skin, and our Daydream cream and Poetry in Potion Serum are the perfect universal products to help ensure proper hydration, nourishment and luminosity for your skin during the dark winter months.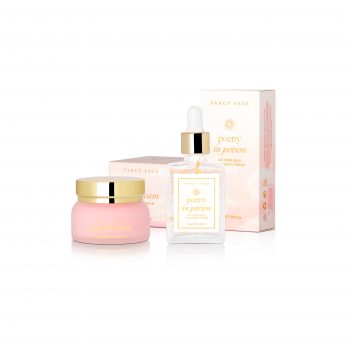 Flawless Blotting Powder – Finishing any look with an invisible powder is essential to its staying power over the day. But you want a weightless powder that won't drown out your make-up, and I'm obsessed with our Hi-Def Invisible Blotting Powder as the perfect solution. Don't believe me? Just ask TikTok – they're kind of obsessed too as it's our most viral product!