By Kelly Putter 
Superlative event coordinators, stellar party planners and to-die-for promoters know the devil is always in the details. They may fret over the finer points, but you're not likely to see them sweat the small stuff. And that's largely because they not only embrace it, but somehow manage to whip the unruly minutiae that leave the rest of us so exasperated into the finest of forms.
That is precisely what organizers of the Dinner in the Garden fundraiser for Oakville Galleries do each year. As they prepare for their sixth annual benefit, an intimate al fresco dinner held in the beautiful Gairloch Gardens, they are as per usual keeping mum on many of the details of this popular event. While the mystery clearly adds to the allure of the September evening, the $395 tickets for this sought-after feast always manage to sell out in a matter of days.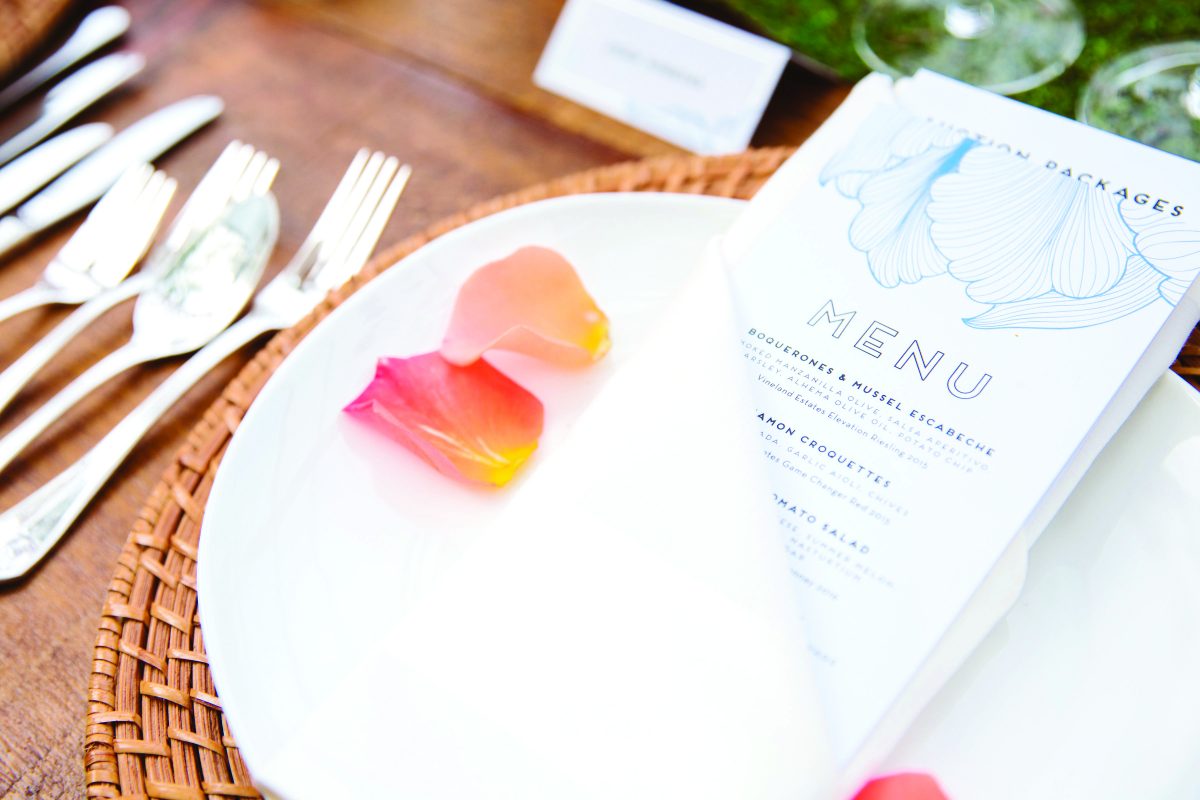 But what is truly revelatory and frankly dumbfounding is the amount of planning and preparation that goes into such an affair. For those of us who define being well organized as a day when you haven't lost your car keys, the level of thought and scheduling for such an occasion is mind boggling.
Diners at last year's event were greeted by some 15,000 flowers scattered throughout the grounds of Gairloch Gardens, a 12-acre estate in Oakville on the shores of Lake Ontario. The estate features an historic, 10,000 square-foot, Tudor-style residence that houses one of Oakville Galleries' two locations. Nearly a thousand gerberas were strung upside down over the outdoor dining tables, a unique alternative to standard flower arrangements, but one that offered guests a splendid pop of colour and artistry. Hundreds of roses, twinkle lights and birch-tree branches decorated the rustic tables and outdoor tents. Preparations for the dinner began the day before with organizers raising the tent and installing major decor elements. On the day of the event, a team of two dozen people began at 8 a.m., setting up furniture, arranging florals, perfecting the table tops and triple-checking seating arrangements in the lead up to the dinner itself.
"It really takes a village to pull this off," explains Matthew Hyland, director of Oakville Galleries. "It takes a full two days to pull everything together. It's a tremendous undertaking."
Each plate is treated like a work of art, says Hyland. Over 1,000 meals were plated and an equal number of glasses of wine were poured over the course of last year's event, which featured a Spanish five-course menu that included jamon croquettes, grilled scallops and Basque cake each paired with a local selection of wines. Previous fundraisers have included a who's-who of the culinary world with such luminaries as Jamie Kennedy, Massimo Capra and Mark McEwan.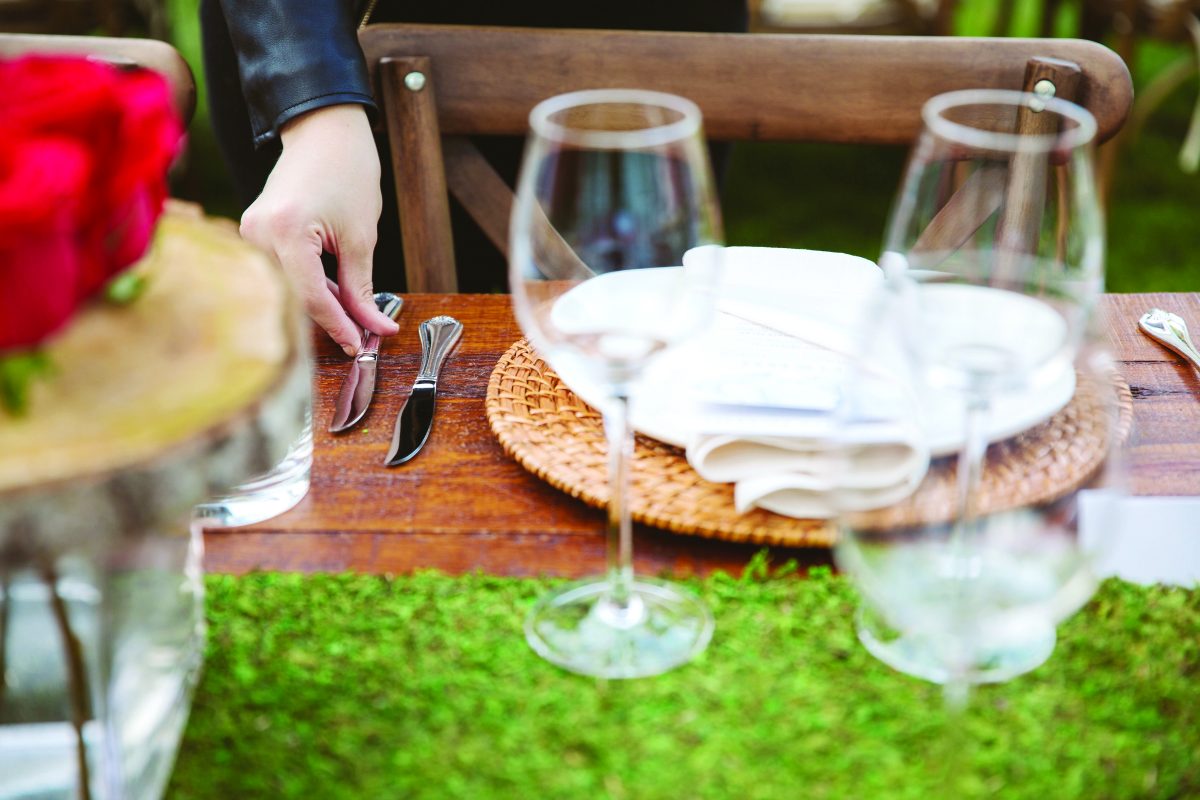 Brandon Olsen, a well-known chef from Toronto's La Banane and CXBO, will oversee this year's menu, which is expected to have a French fusion theme with a surrealist bent. La Banane has been receiving many accolades since opening in Toronto in 2017 and was named best new restaurant in Canada this year, according to Canada's 100 Best, a list of the country's finest dining establishments.
Because the organizers are committed to coordinating an outdoor event in September, weather can sometimes be a bit unruly. In the five-year life of this event Hyland has seen rain and temperatures ranging from as low as nine degrees to a high of 31. Fortunately, the tents are heated and blankets have been provided on chilly nights.
"We're committed to our guests having a beautiful and comfortable experience," says Hyland. "In Oakville, we live on a lakefront community and there are very few opportunities to spend and evening on the lake."
Dinner typically includes entertainment and a live auction. Last year's Spanish theme was celebrated thanks to Johannes Linstead, an award-winning Canadian guitarist who blends Spanish-style guitar with other musical genres. The entertainment always echoes the dinner's theme.
The live auction covers a number of exclusive offerings that include private art tours with lunch or a private dinner for 10 prepared by a celebrated chef.  Last year, guests could bid on a three-night hotel stay in South Beach, Florida, which included dinner among other treats or a Niagara-based winery tour with dinner and overnight stay in the estate's guest house.
"A dinner in Gairloch Gardens is nothing if not a celebration of the arts in Oakville and our community's exceptional support for them," says Hyland. "It's a real privilege to be provided with the means to make a difference in one's community and our partners and patrons do just that year after year."
Over the past few years, the staff, volunteers and patrons of Oakville Galleries have been working hard at breaking down the barriers for those segments of the community that face obstacles when it comes to accessing art and art programs. As a result, initiatives have been started that ensure there are free or low-cost placements for low-income families in its art class and camp programs as well as adapted, hands-on art workshops for adults living with developmental disabilities and programs for seniors living with Alzheimer's and their caregivers. And last year, the gallery launched weekly art instruction for teens in psychiatric care at Oakville Trafalgar Memorial Hospital. Oakville Galleries also offers free drop-in programs for kids in libraries, community gardens and social housing complexes. "Anywhere there's a need for art, we're committed to filling it," says Hyland. "This event makes that possible."
Tickets for this year's dinner on September 6 can be
purchased at oakvillegalleries.com and
by calling 905-844-4402, ext. 22.