By Rebecca Dumais / Photography courtesy of Gregory Fast |
If Gregory Fast is a guest at your event, you might find him dimming the lights so the ambiance is just right, ensuring the music is at an appropriate volume, or even mingling with a bottle of wine in hand to top up people's glasses. "People forget to do these things," he says. "My brother and I have this funny habit where we walk into an event or party and for the first few minutes be able to identify what the success of it will be like or the tone."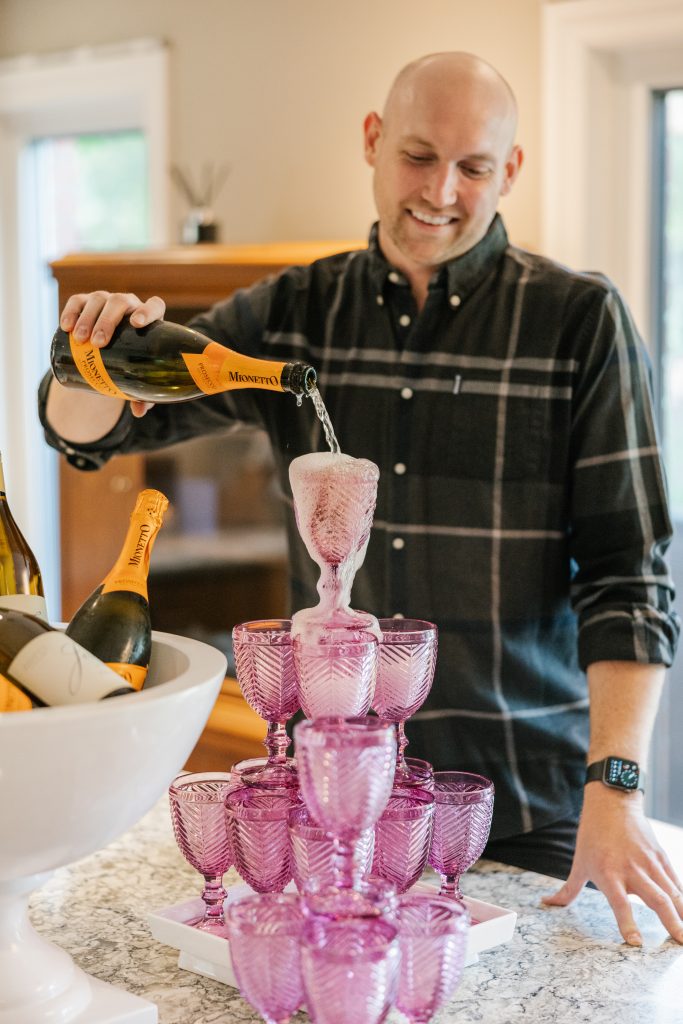 If you're not one to tout yourself as a host with the most, that's where Fast shines. His businesses, Gregory Fast and Special Event Rentals focus on creating and enhancing memories for clients by way of unique experiences. Through curated rental items, fabulous design, and new-age hospitality Fast can turn an occasion into something magical. 
The oldest of four children, Fast grew up in a very busy household where entertaining was constant. "My parents were always hosting and entertaining. It was a revolving door basically at our house," he recalls. "I think I learned a lot from them and picked up things on how to turn an idea into something a little more."
While he didn't necessarily know he would eventually land in event planning, "all of the ingredients were there." He simply perfected how to apply them. "Making sure that guests are getting a unique experience is the most rewarding. That's what makes it fun."
When Fast works with clients, he'll first determine the goal of the event. Is it wine and cheese for six people, a holiday party for 40 people, or a milestone birthday that may reach that 100-plus guest count? "What do you want guests walking away with from this party?" he asks.
Identifying that first will then allow the client to focus on the budget. Wine and cheese could be simple but just as delightful with wine pairings and tapas plates – "things that spark some conversation but it still feels like a relaxed setting, versus a holiday party or a birthday party. Put your budget towards things that bring up the energy level," he advises. "Investing in a DJ or even a bartender for three hours elevates how guests perceive and enjoy an event, and it makes it more fun."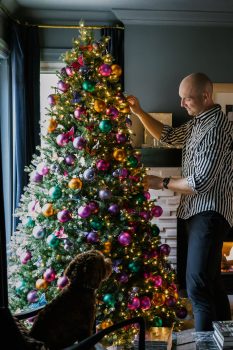 Food, beverage and décor all start falling in line once Fast has the idea – or goal – created for the event. "All of those ideas start getting c
ollected (theme, look, colour) and you want to make sure that's carried through an event. It's almost like creating a brand around it – the colour carries through on the cocktail napkins, the flowers, and the swag bags at the end. Whatever it may be, that palette should reinforce what the evening was."
Naturally, food and beverage should complement one another. "If you're hosting a Moroccan party then you'll angle your meals to the theme, (have) different drinks," he notes.
When planning your holiday party at home, Fast says "your biggest thing is putting the focus on guests," not the homeowner themself. "It's about the guests and that's what makes a great, successful event. As soon as you eliminate any 'I'm doing this for me' attitude, you make everyone feel welcome and make it easy to be a guest at an event. That goes the a long way."
Entertaining at home can be a huge expense. "In terms of budget, there are ways around that. You can feed and host a lot of people with pizza and sangria but still make it feel like an elevated experience. There's no right or wrong. I think the biggest thing considering the number of guests you want to host is that you don't want to be overwhelmed yourself. You want to be able to speak with everyone, and that (guests) feel comfortable."
At what time will you roll out the red carpet – or do all of the pre-planning for that matter? Fast says there are two separate timelines in event planning. One leads up to the event for sending invitations, booking a menu tasting or caterer, how long it will take to set up, photographers, and when rentals need to be booked. "These are all things we work backwards from the event date and secure them."
The event itself requires a timetable. "For a small party, it may just be a task list of things that need to get done, like between 8 and 9 p.m. someone needs to make a toast," Fast explains. Or the schedule could be more flexible, he says. Larger events require "almost a full production schedule of what time meals are coming out, what time the band's set is, to make sure it's running on time."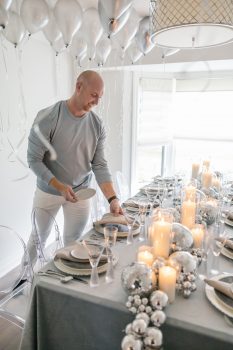 Rentals are an absolute lifesaver. "I can't stress that enough. It enhances the décor of an event and the look," says Fast.
Modern options include different colours of glassware and dishes that can complement the theme. "It's an easy way to punch things up and you can walk away at the end. You don't have to worry about the cleanup. It's all about making it easy on the host. If you're able to, hire staff and a bartender – it's a huge help."
Hosting and entertaining take practice. "It's not something that just anyone can do and do well. Investing in a planner such as myself (is a major contributor to the success of an event) and brings a fresh set of eyes to something," says Fast, who will always strive to make sure no detail is overlooked. "We're allowing the client to be a guest at their party which is always important for stress-free entertaining."
For more information visit
Instagram.com/gregory.fast