By Jenna Mohammed
For many people across Halton, and beyond, Springridge Farm is synonymous with precious family memories at a beloved place that's just far enough away to escape the daily grind, but close enough to visit as often as you like.
"We love that we have the opportunity to share such an incredible location on the escarpment with our community," says Laura Hughes, co-owner of Springridge Farm in Milton. Laura and her husband John Hughes moved to Springridge in 1971 after marrying. It was originally purchased by John's family in 1960. Since then it's been a local destination for freshly picked produce and a place to create lasting memories.
The future for Springridge is bright. For several years, Laura and John's children Tom and Amy have been preparing to take over the family business and their daughter Sarah helps out on occasion. "It's a massive commitment," says Laura. "But we're delighted they want to work with us." Running the farm is a seven-days a week responsibility and the farm will soon be operated by the next generation.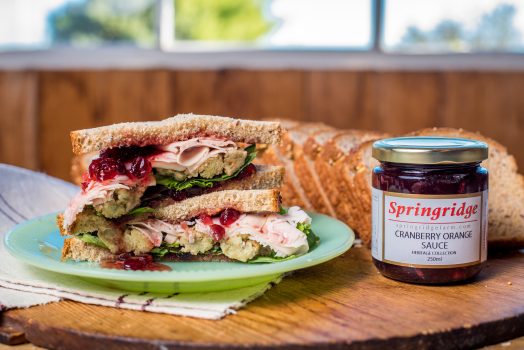 For the upcoming fall harvest, sweet corn gourds, pumpkins and apples will be available for purchase. This year, there are three ways to shop at Springridge. And, a new online market is perfect for those who choose barnside pick-up. The Barn Store is open for customers wearing a face mask. The new Front Porch Bakery is now open which serves out onto the front lawn.
"We've moved part of the kitchen to that area and now we can make sandwiches. We now offer a few different ways of doing business with the community." says John.
"It's very rewarding to hear our customers give us thanks for staying open during this time and keeping them safe, and we hope to continue to keep it that way throughout the fall season," says Laura.
*Images provided by Springridge Farm