Exploring possibilities for curated experiences around the corner, around the country & around the world
By Barbara Ramsay Orr
Near: Canoeing The Grand
The breeze is soft, the riverbanks green, and the birdsong sweet. Water laps gently against the side of my canoe. This, my friends, is the perfect way to unwind and reconnect with nature and your inner Canuck. A paddle down the Grand River, either in a canoe or a kayak, will introduce you to the restorative power of an ancient waterway, right in our backyard.
Just a few miles from the urban concentration of Toronto is the tranquility of the Grand River. The Grand is a Canadian Heritage River flowing south from its source near Wareham through the Grand Valley, passing small villages before emptying into Lake Erie.
It's easy to arrange a paddling experience along the river. Both Canoeing The Grand and Grand Experiences offer excursions that include canoes or kayaks, life jackets, and shuttle service for a river getaway The companies provide direct access to the river and proximity to many points along nearly 100 km of river trails.
I tried my hand at paddling in a four hour group excursion with a guide.
"Seen The Hunger Games?" the guide asked. "Those riverbank plants are Katniss – the inspiration for Katniss Everdeen."
We stopped to hike part of a local trail, had a cooling swim and enjoyed a picnic in a quiet clearing near the riverbank.
Paddling the Grand is doable whether you are a novice or an experienced paddler. It is a broad river with no portages. Your river adventure can be an hour long or several hours, depending on whether you plan to stop to fish or to hike or picnic.
Finish with a leisurely dinner at a  restaurant in a riverside village, like the elegant Cambridge Mill in Cambridge, and you have a perfect summer adventure.
www.GetOnTheGrand.com
Grand-experiences.com
Cambridgemill.ca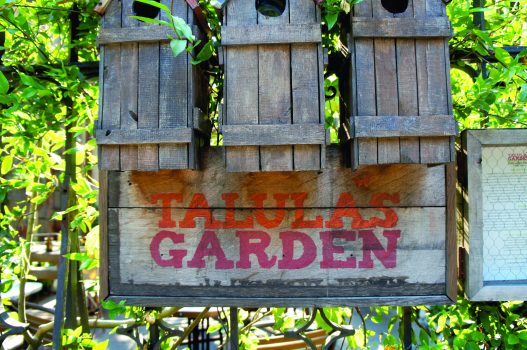 Far: Philadelphia
I go to Philadelphia for the art – it is a city with treasures around every corner. The Philadelphia Museum of Art immediately comes to mind – that sprint up the Rocky Balboa steps has become a must-do for visitors –  but there are so many other exceptional art experiences in this city. The Barnes Foundation has over 180 Renoirs. Then there is the Rodin Museum, the Penn Museum, with the largest collection of Ancient Egyptian art and artifacts in North America, and the many galleries liberally sprinkled along the streets of the city.
This summer is shaping up to be a particularly interesting time to visit. The Philadelphia Museum of Art's The Impressionist's Eye runs until Aug. 18, with sculptures, paintings and works on paper by Monet, Mary Cassatt and Van Gogh. At the Franklin Institute,  take a selfie with a life-sized Spider Man during the Marvel: Universe of Super Heroes special exhibition. Andrew Wyath admirers can enjoy a special show of his father, N.C.Wyath's work at the Brandywine Museum.
If traveling with children, the Philadelphia Zoo is featuring Creatures of Habitat, a LEGO® brick animals show that tells the story of endangered wildlife.
Philly has also made an art form of food! I love Talula's Garden on historic Washington Square. Its outdoor tables are casually surrounded by flowers and greenery, and the food is rustic sophistication. I also never miss a visit to the sprawling stalls and food outlets of Reading Terminal Market, one of the largest and oldest in America, for a Philly cheesesteak and a slice of peanut butter creme pie.
One other attractive reason to visit this summer is the opening of the new Four Seasons Hotel Philadelphia at Comcast Centre, atop the 60 storey skyscraper, and including a restaurant by Michelin-starred chef Jean-Georges Vongerichten.
Philly is an easy reach from Toronto. Frequent flights from Pearson are about one hour and twenty minutes.
Philly is one of my favourite American cities – it has the richness of culture of NYC, the food scene of LA and is much less over-touristed. Put it on your list for a long weekend getaway, or a week long art and food immersion.
https://www.fourseasons.com/philadelphia/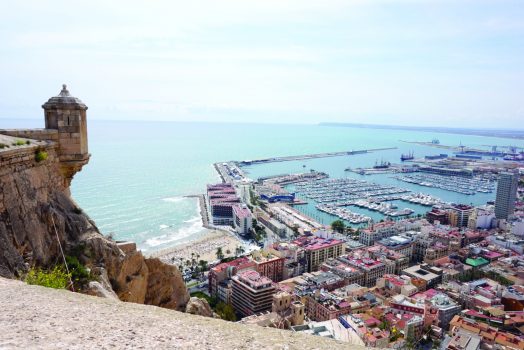 Farther: Alicante
When the lineup around the Sagrada Familia in Barcelona is three hours long, it is time to rethink our travel choices.  These days it's smarter to choose a less crowded but still culturally rich place to explore. In Spain, for example, to avoid the overcrowded centres of Barcelona and Madrid, I have headed instead to a less busy but still historic and beautiful centre, the ancient port city of Alicante.
While it is still busy, it has an easily navigable city centre and an uncrowded coastal boardwalk.
The city is dominated by the a medieval fortress, the Castle of Santa Barbara, perched on top of Mount Benacantil, with a panoramic view of the Mediterranean and the city below.
Narrow cobblestoned streets in the old town lead past white washed houses and up steep steps and stairways, with small cafés and shops on each side. Stop in to see the Basilica of Santa Maria, the oldest church in Alicante, built on the foundations of a mosque. You'll find Alicante's Contemporary Art Museum inside the city's oldest secular building, an ancient granary.
The promenade, paved in wavy marble, ambles along the seafront, past terraces and restaurants. I loved walking here in the early summer evening hours, when locals and visitors alike take their 'paseo'  beside the white sand of Postiguet Beach.
Food lovers will be in a state of bliss here. The large central farmer's market on Alfonso el Sabio is crowded with fish stalls, fresh vegetables and local specialties. Try out the delicious nougat Turron, made with local honey and almonds.  Settle in for a long Spanish lunch at around two in the afternoon, when the locals eat. Choose from a Michelin starred restaurant, Monastrell, or the tapas bar voted the best in Spain, La Taberna del Gourmet.
Arrange a day trip to explore the historic areas of the Costa Blanca or to sample the justifiably famous red wines at nearby wineries, or just spend your time on the beach or lingering in the outdoor cafes – it's a less frantic way to absorb the culture of Spain.
www.alicanteturismo.com