By Kelly Putter
For longtime Oakville architect John Willmott, collaboration is the key behind the charm of this classic two-storey brick house built in 2017 in a well-established neighbourhood in southeast Oakville.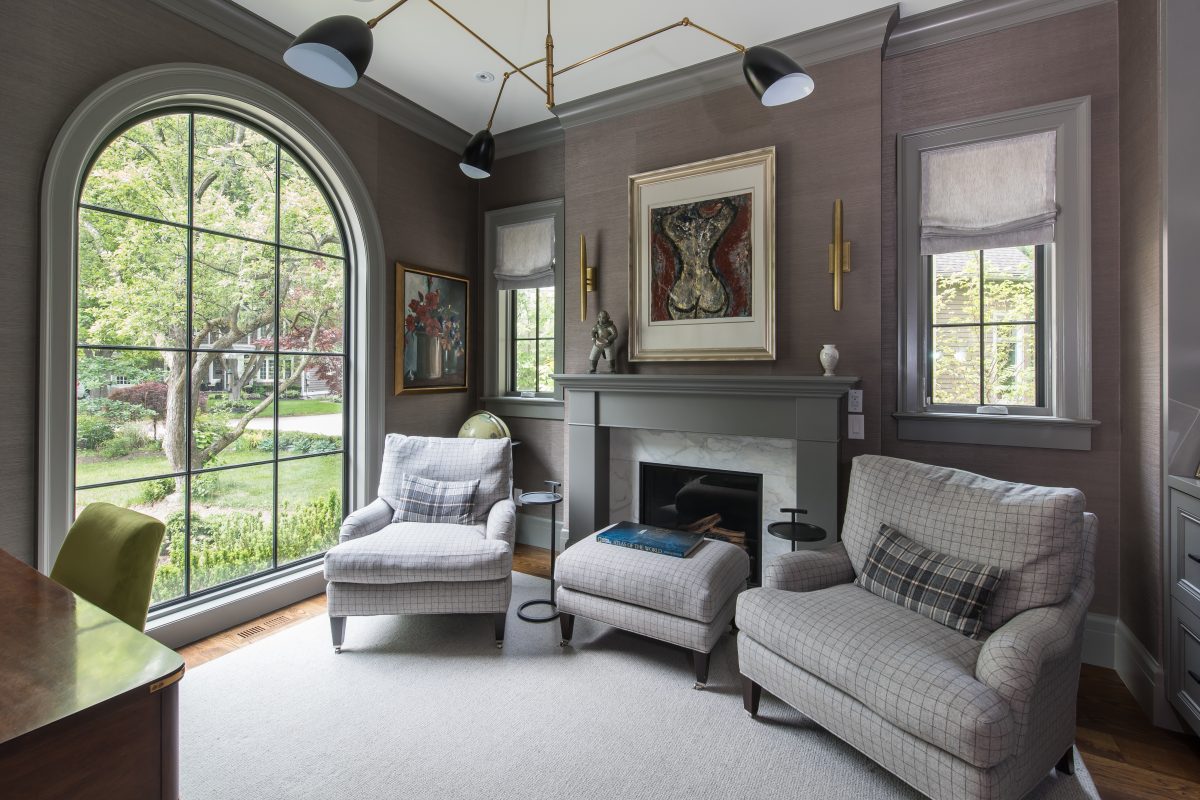 "It has modern day construction and finishes that appear in traditional vernacular, giving the house instant maturity," says Willmott of the house on Cedar Grove Boulevard.
"Every step of the way we collaborated on design ideas, interior and out. The fit between client, architect and contractor needs to be strong and this team was able to work very well together."
Joining the John Willmott Architect team at the table for this project were general contractor Whitehall Homes and Construction, decorator Tracy Ray of Unique Ideas, Intriguing Landscapes, Braam's Custom Cabinets, Cercan Tile and Canadian Sound.
Inspired by southern US homes, the owners, who were downsizing, knew they wanted a crisp white brick home with black windows to provide a sharp contrast that would impart contemporary design flair.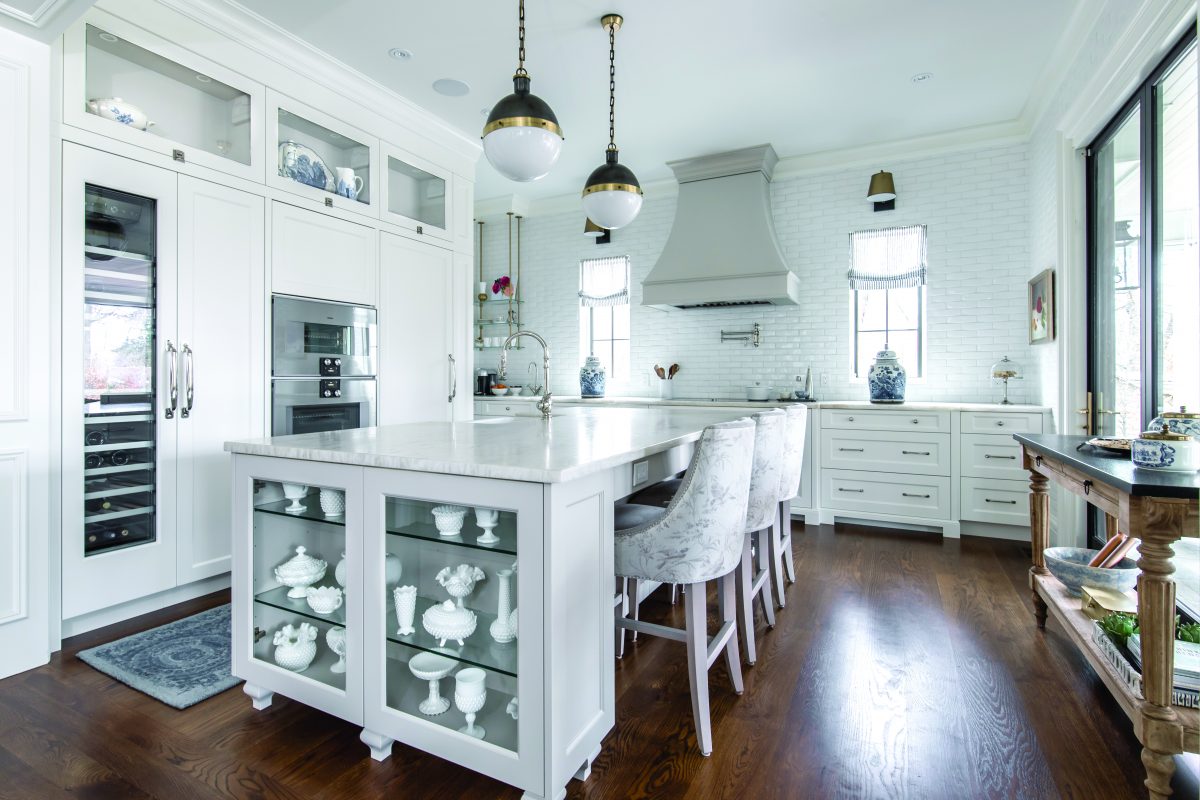 "We researched options, from finding a manufactured white brick to various treatments to a common brick, and our contractor chipped in to source product as well," says Willmott. "In the end we settled on painting a cost-effective brick to achieve the look. I expect you will see more of it soon around the neighbourhood."
The 3,400 square-foot house is just off Chartwell Road in a mature lakeside community known for its old-growth trees, which create a charming canopy over the street.
Coincidentally, the street is in the neighbourhood where Willmott grew up and it still happens to be one of his favourites. In fact, one of Willmott's first projects some 20 years ago was an addition on Cedar Grove.
The client envisioned a weathered look for the roof, which would give the effect of the house being built years ago. Copper was chosen as it weathers to a worn brownish-grey look.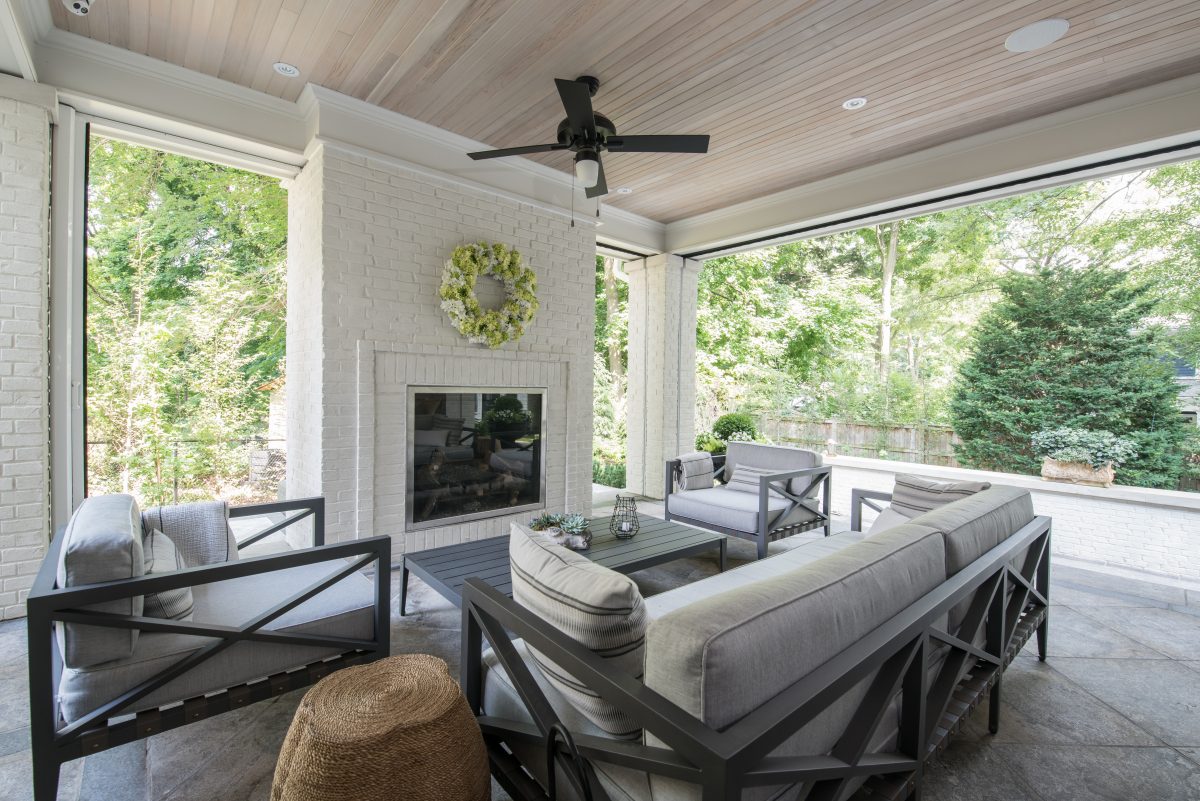 "Ultimately, the look and scale of the house fit nicely in the streetscape," says Willmott.
Inside the home, visitors are greeted with tasteful design that instantly offers a sense of comfort among its dramatic touches of sophistication mixed with calm familiarity.
A striking black and white marble foyer with mitred border welcomes visitors. This leads to a cosy study, which boasts a floor to ceiling feature window overlooking the front of the house and the street beyond. Its walls are covered in a deep taupe grass cloth and the trim and details are painted in a contrasting darker grey shade.
The floor of the centre gallery, which leads to the kitchen, dining and living rooms, is designed in a chevron inlay with medium stained oak. Off this grand and open gallery is a sizable mud room with charming terra cotta brick flooring, along with a main-floor powder room with a dramatic geometric marble floor. The dainty brass legs on its pedestal console vanity coordinate with the wall-mounted faucet.
"The significance of this gallery is integral to the transition between the home's spaces," says Erica Sharp, a designer with John Willmott. "The home is very inviting and emphasizes a fresh take on classic design."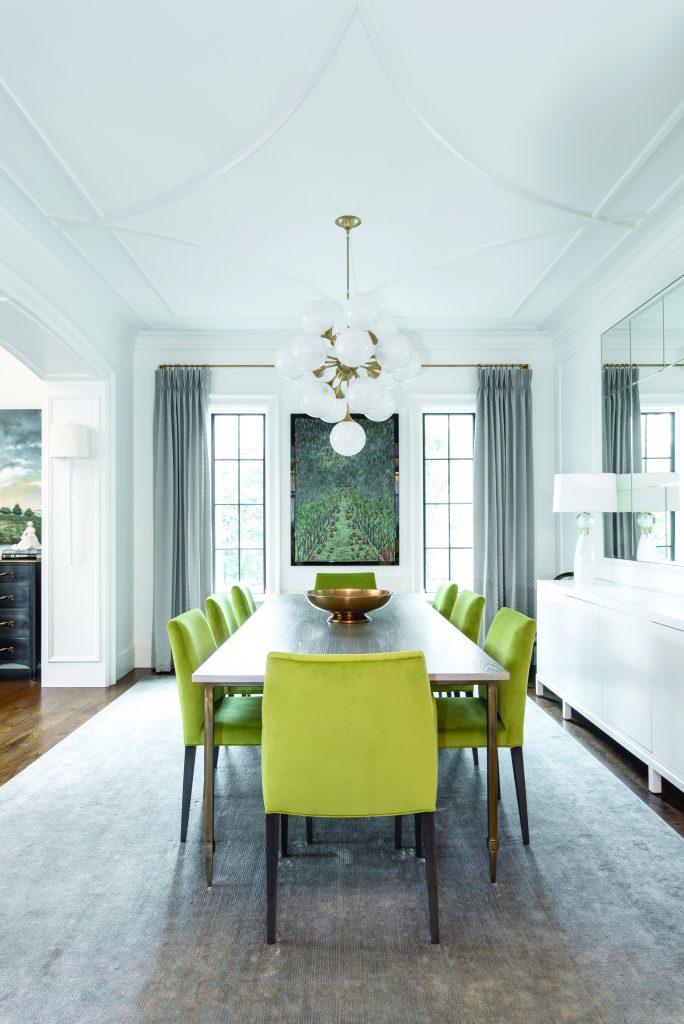 The heart of the home is naturally the kitchen, which is noteworthy for several features, perhaps the most remarkable of which is that it has no upper cabinetry, lending not just a light and airy feeling, but also providing unobstructed views and sight lines to the outdoors, the dining room, the living room and an eye-catching covered porch.
The walls of the kitchen are covered in a white, handmade, textured subway tile from floor to ceiling. This room contains an impressive walk-in pantry, farmhouse sink and Gaggenau appliances that are integrated into the wall for a clean, minimalist look. The kitchen countertop is made of Quartzite, a natural stone that is honed in a leather finish.
A floor-to-ceiling, three-panel glass door leads to an inviting covered porch off the kitchen. With its gas fireplace, flagstone flooring and retractable screens, this three-season porch nicely incorporates outdoor living and serves as a continuation of the indoor space.
From the kitchen, intricate moldings accentuate the arches that lead into the dining room, the living room and back to the centre gallery. An Aerin Lauder globe-tiered chandelier is the focal point of the dining room, whose quiet colour palette contrasts nicely with the contemporary dining chairs upholstered in a shock of chartreuse velvet.
The main-floor living room offers a variety of seating options, including an upholstered window bench that runs the length of the generous room. From here the clients can watch television, enjoy an outdoor view or take in the ambience of the gas fireplace complete with a custom mantle made from honed marble, which adds a soft and milky finish for some old-world charm.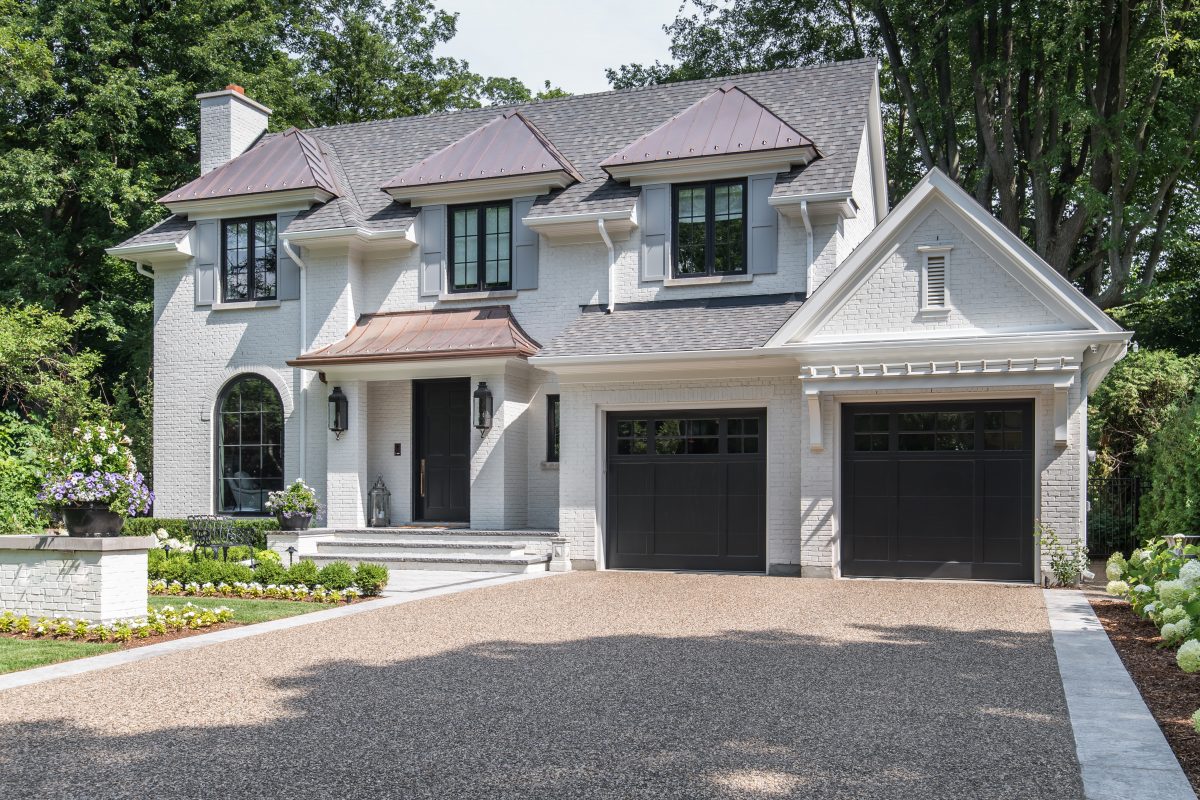 The second storey includes two guest rooms and a guest bathroom, each with built-in window seats and front or north facing views. The master suite features a vaulted ceiling, built-in library and stunning aged silver and glass light fixture that is reminiscent of a flapper's feathered headpiece. Completing the master bedroom suite is a walk-in closet with custom cabinetry and an ensuite that highlights a seamless walk-in shower with heated marble flooring and a quartz-topped 12-foot-long vanity that looks like a piece of freestanding furniture.
A fully-finished basement includes guest quarters, a gym, an ample family room and large, bright windows that make the space feel decidedly main floor.