By Jenna Mohammed  Photo by S.Pellegrino Sparkling Natural Mineral Water
Chef Rafael Covarrubias of 7 enoteca and Hexagon restaurant in Oakville recently achieved a great culinary distinction when he won the S.Pellegrino Young Chef Competition North American Regional Final in New York City.
His winning dish was Mole negro spiced muscovy duck, preserved prune, and winter roots – a fusion of his Mexican roots and his experience as a newcomer to Canada. It was inspired by his belief that people around the world come together through the sharing of food.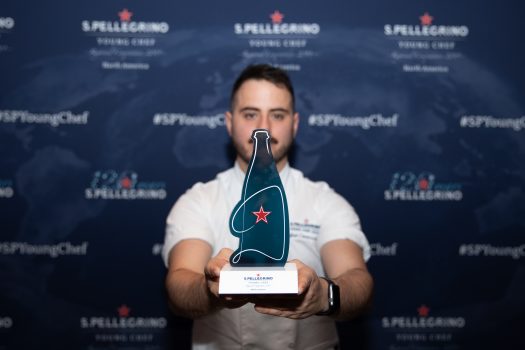 With nearly 10 years of professional kitchen experience already behind him, the 25-year-old chef landed his first kitchen job when he was 14 to earn extra money while living in Mexico. It wasn't long before he was hooked.
"After graduating high school, I knew I wanted to do this for a living, so I pursued it more seriously by working at a few high-end restaurants in Mexico," Covarrubias says.
He eventually moved to Canada and studied at Le Cordon Bleu culinary school in Ottawa before heading to Alberta to work at some of the best restaurants in Calgary. In 2017, he returned to Ontario to become a chef for Hexagon.
Although he, personally, shied away from culinary competitions, Covarrubias was a mentor to several of his cooks, one of whom placed second in the Hawksworth Young Chef Scholarship –one of the biggest competitions in Canada.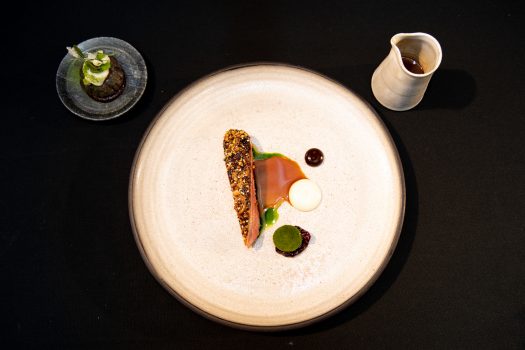 "It's important for me to help other chefs become the best that they can. I want to support my chefs and give them advice and guidance to pursue new possibilities." He began to consider his own opportunities to compete and became interested in the S.Pellegrino Young Chef Competition.
"The competition is more than about having your signature dish. Your thoughts, techniques, and the story behind it are all factors that are judged, too," he says, admitting that entering it took him out of his comfort zone.  He credits Hexagon owner Artur Koczur with encouraging him to get out of his comfort zone.
"He thought it would be important to my career if I went out of my comfort zone and took a challenge," he says.
Covarrubias will continue to compete in the S.Pellegrino Grand Finale in May 2020 in Milan, Italy, where he will compete against 11 other Regional Final winners around the world for the ultimate title of S.Pellegrino Young Chef 2020.
"I've always been very grateful for the team that I work with because each of them has taught me something. It's very moving to have their support and encouragement."