Many businesses, charities and families have spread community love during this challenging time through charitable works, donations and outreach. While we cannot possibly mark every kindness, we've listed some notable ones here to convey the generous spirit of our local communities.
Oakville-based premium luxury home builder, PCM, donated 300 face shields to Community Living Oakville to be distributed among front line staff in long term group homes.
With 55 locations across Canada, Burlington-based Stitch-it makes up to 78,000 masks per week. The masks are not the N95 masks but made from a surgical grade fabric that is washable and water-and-droplet repellent. Sold online at stitchit.com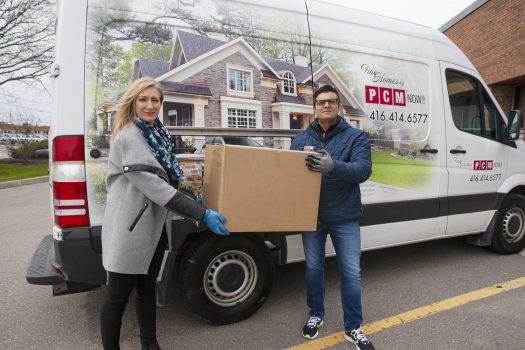 Burlington-based fashion designer, Joseph Tassoni, makes face-masks sold in packs of three. The masks are not medically certified. With every purchase, $5 is donated to the Joseph Brant Hospital. Order through Josephtassoni.com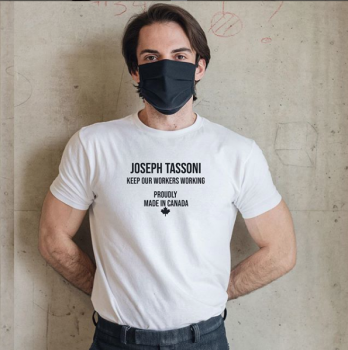 The Burlington Foundation has distributed more than $160,000 from its COVID-19 pandemic fund to local charities. Thanks to a gift of $150,000 from the Paletta family the fund was boosted to $400,000 enabling the Foundation to be responsive to critical community needs today, and once through to the other side of Covid-19, assist charities with their recovery and rebuilding efforts. To donate, visit burlingtonfoundation.org
The Therapy Centre, in Oakville, has offered free video workshops weekly to address the stress, anxiety and depression stemming from the COVID-19 outbreak, facilitated by the centre's clinicians. Residents of Halton and Hamilton can sign up at Thetherapycentre.ca
ArtHouse delivers freshly prepared dinners to Halton families in need and has launched online arts programs for young students thanks to partnerships with Kerr St Café who initiated the meals program, Ritorno Restaurant in Oakville, the Platter Company and Wellington Square Church in Burlington. Supported by Henderson Partners LLP and Blakely Investment Management as well as Kevin and Charlotte Riddell. Arthousehalton.com
Grasshopper Energy has donated 2,000 surgical masks, 464 KN95 masks and 58 boxes of sanitizer to PPE for Halton, which is organizing the acquisition of personal protective equipment for Oakville doctors' offices. They also donated 5,000 surgical masks and 1,000 KN95 masks to frontline workers at Oakville Trafalgar Memorial Hospital.
Oakville Galleries and United Way Hamilton & Halton have collaborated to produce a t-shirt designed by emerging Oakville-based artist Anam Liaqat as a fundraising initiative. The 'take care of each other' t-shirt is an example of the art community's response to the region's evolving needs.All proceeds from the sales will be divided to support United Way Halton & Hamilton and Oakville Galleries, with a portion of the proceeds donated to Hamilton Arts Council Hamilton Artists Relief Fund. Adult t-shirts $30. Order at oakgalleries.entripyshirts.com
Seasons Restaurant in downtown Oakville has delivered prepared meals to the frontline workers at the Oakville Trafalgar Memorial Hospital with the help of the Morris family.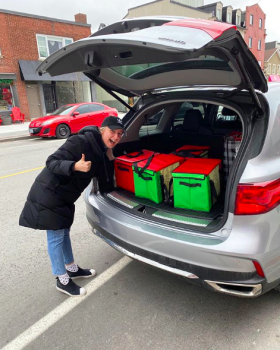 Mississauga-based custom drapery business, Q Design Centre, has re-tooled its business to create masks, caps and gowns for healthcare workers across Canada. All labour is provided free of charge, and all items are also free of charge. To donate funds to purchase supplies, visit qdesigncentre.com.
The Oakville Community Foundation established its Resiliency Fund to support charities on the front lines. Since launching the fund with an initial $400,000, the partnership has directed more than $150,000 to several 'community hero' organizations. If you're unsure who to support, donate to this fund to ensure your support is directed to where it is needed most in the community. Visit theocf.org
Local members of the International Brotherhood of Electrical Workers worked around the clock to provide electrical services for an expansion in the form of a temporary pandemic response unit, for Joseph Brant Hospital over a two-week period. Local 105 also made a $15,000 donation to help JBH Foundation meet emerging needs created by the pandemic, as well as support staff working at the hospital.