Special Feature by Carmelo Giardina
When you think of certain wine styles and regions, several iconic brands are likely to come to mind as having made their mark on the global wine industry. Bordeaux has Chateaux Margaux, Burgundy has DRC, Tuscany has Sassicaia, California has Robert Mondavi.
When wine lovers around the world think of Icewine, it's not just Canada that people are drawn to, but more specifically, Inniskillin. They are, without doubt, the world's leader when it comes to producing this iconic luxury wine.
Much of that distinction should be rightfully credited to the late Karl Kaiser, the man who co-founded Inniskillin and worked tirelessly as its winemaker. Referred by many as the grandfather of Canadian wine, Kaiser was a meticulous man who helped transform the image of Canadian wine from pedestrian plonk to acclaimed vintages of international renown.
Icewine became the proud flag bearer that would change people's perception. Made from grapes that have been left to freeze naturally on the vine, Ontario's Niagara wine region has produced Icewine since 1984. When Inniskillin won the Grand Prix d'Honneur at Bordeaux's Vinexpo wine fair in 1991, it was clear that Icewine was a big deal and not just a novelty product.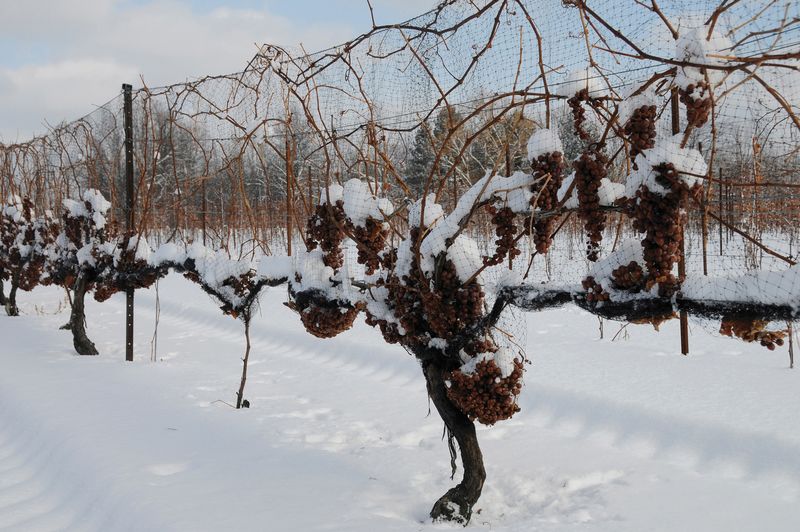 When Kaiser retired in 2006, the question of who would follow in his footsteps was swiftly answered with a no-brainer. It would, of course, be Bruce Nicholson, a man also crafting wines of distinction as senior winemaker with Jackson-Triggs at their Okanagan estate in British Columbia.
Having won numerous awards while at Jackson-Triggs, including a Lieutenant-Governor's Award in BC, Nicholson had a sure hand with Icewine, taking top awards both in Canada and at international events in London and in Bordeaux. But having the chance to come back home was an opportunity Nicholson just couldn't ignore. And so, in January of 2007, he returned home to Ontario after a 20-year absence to join Inniskillin Niagara-on-the-Lake as Winemaker. The institution that is Inniskillin Icewine would continue to be in great hands.
Over 10 years have passed with Nicholson at the helm, and Icewine continues to be the silver lining to Inniskillin's success. I had a chance to chat with him as I sampled a variety of his meticulously crafted Icewines — including the newest addition to their lineup, the 2017 Cabernet Sauvignon Icewine.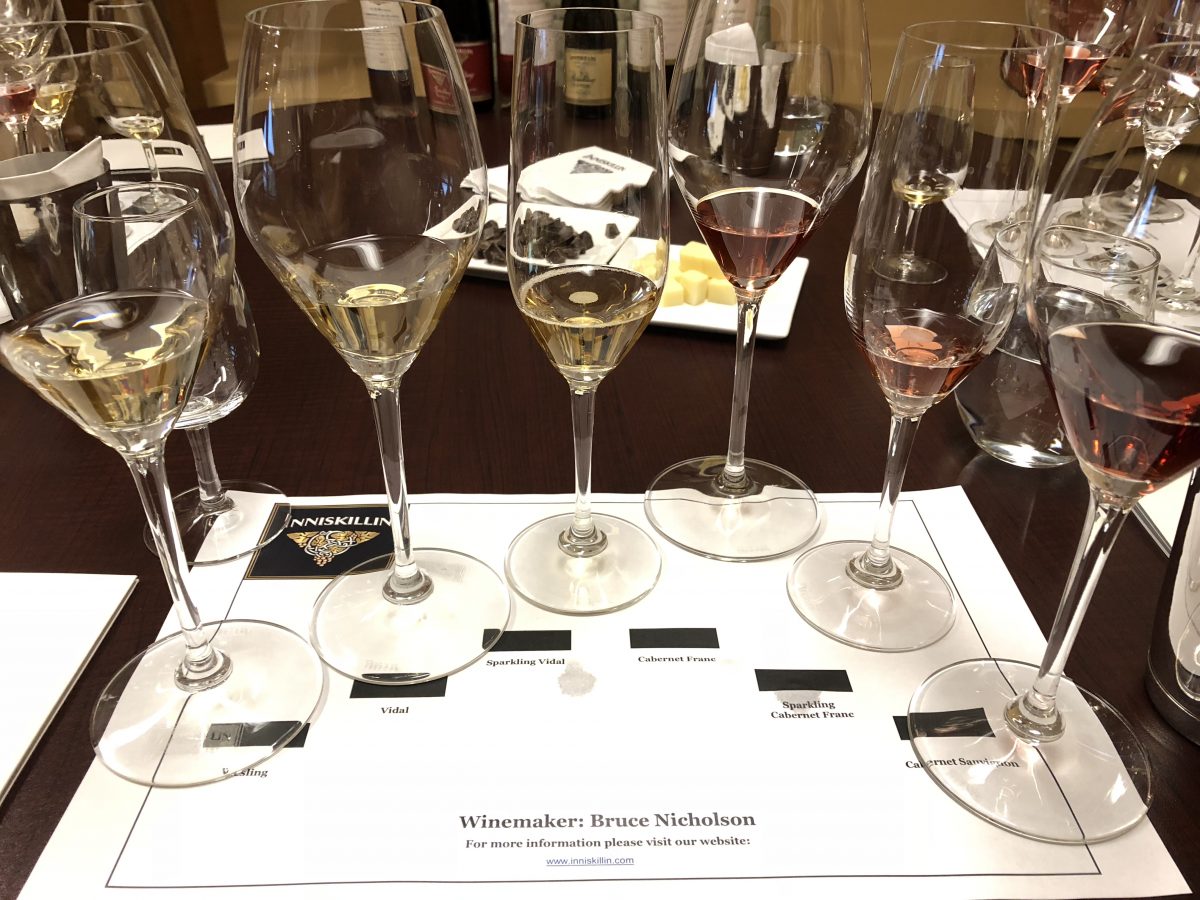 When asked which wines best express his style as a winemaker, Nicholson was adamant that Inniskillin's iconic portfolio of Icewines reflected his personal style and ambition more so than any other.
"To marry the science and art of winemaking by working with the good acidities here in Niagara, I love having the opportunity to innovate," says Nicholson. He's pointing to the new single vineyard 2017 Cabernet Sauvignon Icewine, developed in collaboration with viticulturalist Gerald Klose and the grapes from the Klose Vineyard block.
He's proud of the ground-breaking achievements Inniskillin has forged with its Icewines; proud of the continuing important role Icewine plays in placing Canada on the global wine map. And, without a doubt, he's right. Canadian Icewine is now sold in over 85 countries around the world and represents roughly 50 percent of Canada's overall wine export business. And the awards just keep pouring in like a fine wine.
The 2018 International Wine and Spirits Competition (IWSC) awarded Inniskillin gold medals for the 2016 Sparkling Vidal Icewine and 2015 Sparkling Cabernet Franc Icewine.
Yet as proud as he should be with his Icewine portfolio's success, Nicholson is quick to mention that Inniskillin is not some one-trick pony. They make other world-class wines in many different categories and have had some significant wins in both domestic and international awards. The 2016 Discovery Series Pinot Gris and the 2016 Montague Vineyard Chardonnay were also recent medalists at the IWSC.
Throughout the wine-making process there are challenges and rewards, and Nicholson easily identifies them. "It's my mission to ensure that every bottle produced captures the optimal quality of wine from that particular vineyard and/or vintage," he says. "My goal is to continue to honour (Karl Kaiser's) legacy."
Winning awards are always a good thing, but to Nicholson, "the greatest joy I receive is seeing first-hand, the smile that appears on someone's face after they have tasted my wine."
In a very sort of fitting way, Nicholson was recently awarded the inaugural Karl Kaiser Canadian Winemaker of the Year Award by the Canadian Vintner's Association. Many in the industry who have worked with Nicholson issued testimonials on his behalf in nominating him. For Nicholson, being the first recipient of this honour was not only extra special, but emphasized a full circle career achievement.
"I was inspired by Inniskillin's co-founder, Karl Kaiser, and have tried to honour his legacy by continuing to produce world-class wines. At the beginning, it was a little intimidating following in Karl's footsteps, but now having received this (inaugural Karl Kaiser award) it's like receiving a nod of approval from Karl himself."
The Icewines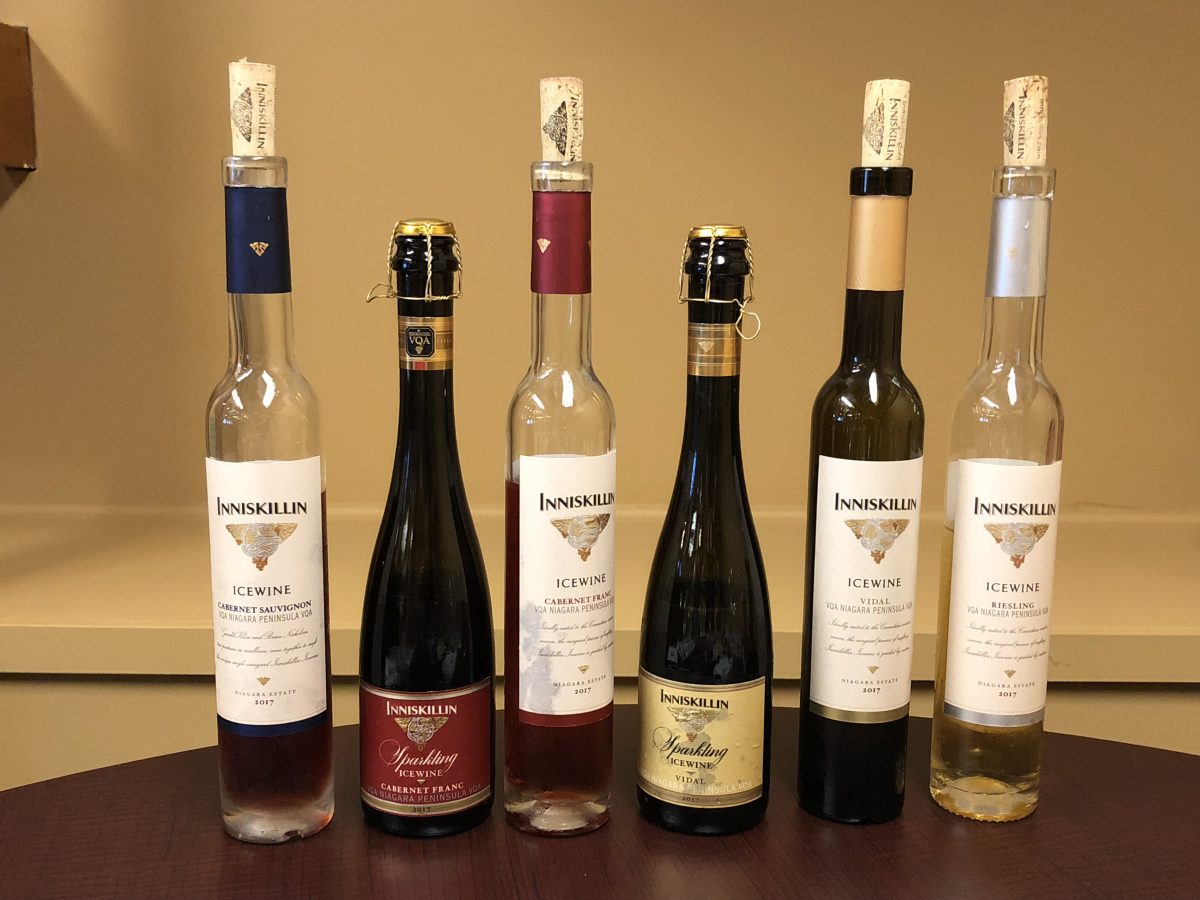 2017 Riesling Icewine ($79.95) Score: 98/100
Grapes for this remarkable Riesling Icewine (my favourite of their Icewines) were harvested from select vineyards in Niagara-on-the-Lake. Picked at a chilling -10ºC the grapes were immediately pressed, resulting in a rich concentrated liquid that's just oozing with vibrant notes of honey, apricot and mango. Balanced and held together expertly by crisp and lively lip-smacking acidity, you can pair this with firm aged cheddar or grandma's homemade apple pie. Oh the flavours! Truly exceptional and priced bang on.
2017 Vidal Icewine ($49.95) Score: 96/100
The original. This best-seller is the reason Inniskillin and Canadian wine country is on the map. No wonder it's a crowd-pleaser. Aromatics of tropical fruit, including mango and orange, just dominate the senses. Take a sip and you're in a world of fruit flavours including peach, nectarine and lemon. Think texture, not just sweetness. Perfect on its own, yet sophisticated with a variety of cheeses (blue veined, aged cheddar, rich creamy cheeses with dried fruits).
2017 Sparkling Vidal Icewine ($79.95) Score: 93/100
A common practice is to pour some Icewine into your sparkling, creating a less intensely sweet sipper. Inniskillin has taken this practice a giant step further by uniquely fusing the two distinct wine types together, and oh how enjoyable this is! Exotic fruit as well as peach, orange and honey dominate the nose of this unique Icewine. Citrus, mango, lychee and pineapple on the palate, all balanced by crisp acidity and a lively effervescence. Pair it with a variety of appetizers from foie gras to fresh oysters and just watch as your guests' jaws drop!
2017 Cabernet Franc Icewine ($99.95) Score: 97/100
Another favourite of mine, this is luxury at its finest and is worth every penny. Irresistible rich red fruit aromas on the nose give in to palate-inducing raspberry and rhubarb, strawberry and fresh cream. This is pure decadence! I paired this with dark chocolate mousse covered with a raspberry puree. To die for!
2017 Sparkling Cabernet Franc Icewine ($119.95) Score: 94/100
The bubbles of sparkling Icewine offer a fresh, drier sensation to allow great versatility with food. Cherries and strawberries immediately hit the senses. On the palate, lively flavours of raspberries, rhubarb and more strawberries, all balanced by a crisp acidity. Retains good texture and strength of aroma and flavours. Always enjoyable with chocolate and fresh red fruits.
2017 Cabernet Sauvignon Icewine ($124.95) Score: 91/100
The abundant aromatics of cherry and raspberry complement the flavours of rhubarb and strawberry in this new addition to Inniskillin's Icewine portfolio. I taste more complexity in their Cabernet Franc Icewine, but this does make for a good sipping treat. Definitely worth a try. This pairs quite well with dark chocolate just to add an extra layer of flavour to your palate.