By Carmelo Giardina
Winemaking has been a part of British Columbian culture for over 150 years, but it wasn't until the 1990s that the world began to take notice. Specifically 1994, when the Mission Hill Family Estate 1992 vintage Chardonnay won the Avery Trophy for "Best Chardonnay Worldwide" at the International Wine and Spirits Competition in London, England.
Since that historic achievement, many notable BC wines have won gold or best in category at respected international competitions. And as the number of awards continue to increase, so too are the number of wineries.
In 2003, BC had just 81 licensed wineries. Now, the province has more than 350 (compared to Ontario's 150) and is home to 929 vineyard sites that produce close to 4,130 hectares of wine grapes. And with dozens of microclimates throughout those vineyard sites, winemakers are afforded the ability to produce stellar wines from over 60 grape varieties — Merlot and Shiraz/Syrah being the dominant reds and Chardonnay and Pinot Gris being the most planted white grapes.
At the heart of BC wine country is the Okanagan Valley. Translated to mean "land of many waters," the Okanagan is 120 km north to south, and just 3.5 km wide on average. It's here that you will find some of Canada's biggest and most prized wineries, all taking advantage of the cooler north and the warmer southern climates to craft their most expressive wines.
Four smaller regions also produce wine, including Vancouver Island, Fraser Valley, The Gulf Islands and the Similkameen Valley.
When the BC VQA standard was initiated in 1990 the industry took on a much more focused commitment to producing terroir expressive wines that truly represent the unique growing conditions of the land. It's a standard of excellence that is definitely paying off, proving that wine really does, in more ways than one, get better with age.

Black Sage Vineyards 2015 Cabernet Sauvignon
This perennial award-winning wine always delivers no matter the vintage. The 2015 summer was a particularly hot one in the Okanagan and that only worked to further intensify the fruit concentration in this very reasonably valued Cabernet Sauvignon. On the palate, you get flavourful dark fruit with vanilla notes and earthy tobacco. It's full bodied and it's rich — just what you want in a good Cab! ($26.49)

SunRock Vineyards 2015 Shiraz
The SunRock Vineyard is 104 acres of land situated within the southernmost part of the Okanagan Valley and is owned by Jackson-Triggs, Canada's most awarded winery. This is a bold and flavourful Shiraz, with lots of fresh dark fruits, spice and pepper on the palate. The oak integration is very subtle, yet essential, almost coaxing along a lengthy finish. A great complement to rich cheeses, beef stew or steak. ($30)

Mission Hill 2013 Oculus
Mission Hill has a vast collection of wines under its portfolio, but none are more prestigious than its flagship Oculus — a wine made with the intent to be among the world's best. Fact: it's the most collected wine by Canadians. This particular vintage, still quite youthful, can easily cellar among your most coveted bottles for the next decade and beyond. Boasting a dominant percentage of Merlot, with Cabernet Sauvignon, Cabernet Franc and Petit Verdot in great support, expect fresh fruit and some tart cherry to go along with a moderate tannic grip that will concede with a good decant. A true Bordeaux influenced expression! ($135)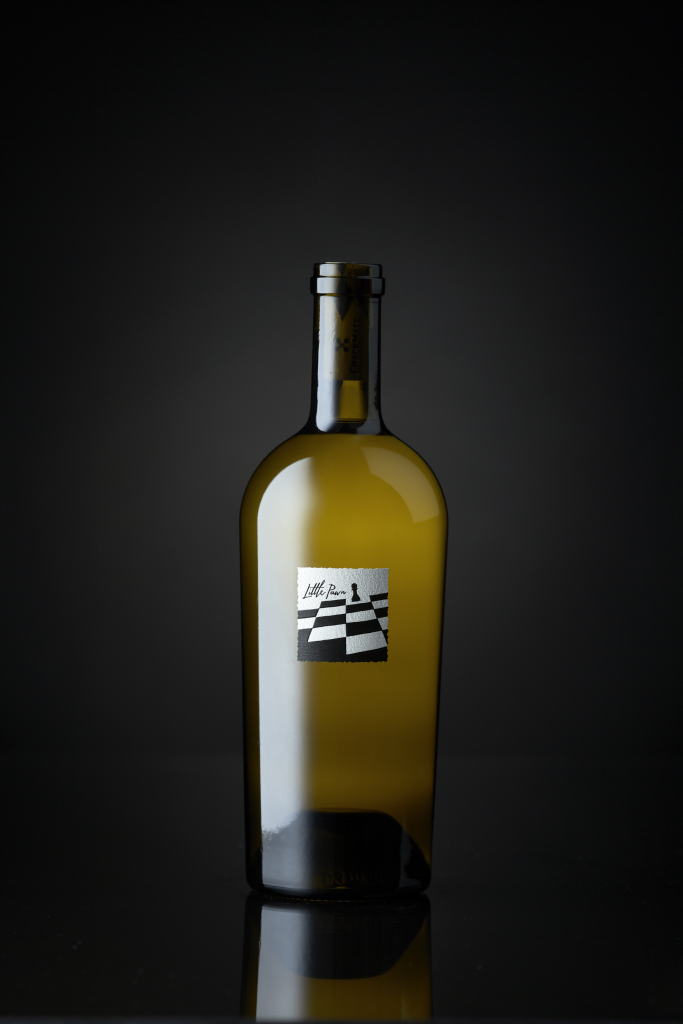 CheckMate 2014 Little Pawn Chardonnay
Although their multi-vineyard "Fool's Mate" Chardonnay is a beautiful thing, it's this single vineyard, limited quantity stroke of elegance from the Black Sage Bench that takes the crown. Cool evenings in the southern Okanagan preserve natural fruit acids, providing freshness and balance to this savoury finished product. When you pour this truly remarkable artisanal wine, you'll be captivated by its floral nose, cinnamon spice and lemon zest. The beautiful oak integration gives off a subtle richness with substantial length. ($114)
Did You Know?
BC's wine industry employs about 12,000 people and has an economic impact of $2.8 billion annually on the province's economy. More than 20 million litres of wine (about 2 million cases) are produced annually and 86 per cent of that wine is consumed locally.