By Carmelo Giardina
You probably know of Port wine, but do you really know Port wine? One of Europe's traditional treasures, its history is a long and fascinating one.
I had the pleasure of visiting Portugal this past summer and both Porto and wine country were obvious must stops on my to-do list. The Douro Valley — one of the world's oldest and most beautiful vineyard areas has been producing grapes for winemakers for at least 2,000 years.
The stunning landscape of undulating hills, vine-covered slopes and meandering waterways were reason enough to want to visit. However, it's more than just a pretty face; it's the epicentre of Port wine production and regardless of whether you're a keen connoisseur or an enthusiastic novice, one can't help but want to know more about this historic land and the drink that's been made famous by it.
The Douro Valley is thought to be the oldest demarcated winemaking region in the world (1756). A UNESCO World Heritage Site, it is a DOC region, meaning that Port wine can only be produced here according to strict standards and guidelines. Like other great classic wines, Port owes its distinctive character to a unique association of climate, soil, grape variety and winemaking tradition. Simply put, the unique terroir of the Douro Valley and its remarkable wines cannot be replicated elsewhere.
One of the fascinating aspects of Port wine is its variety of different styles, each with its own characteristic flavours, from the intense berry fruit flavours of a Reserve or a Late Bottled Vintage to the rich mellowness of an Aged Tawny or the sublime complexity of a Vintage Port. More than any other wine, Port offers endless opportunities for pairing with food — but is also perfect for drinking on its own, traditionally towards the end of a meal.
In fact, Port is regarded as one of the most civilized and sociable of wines, which will help to make any occasion special, whether a quiet evening by the fireside, an informal gathering of friends or a sophisticated formal meal.
But what really is Port wine? Port is a fortified wine made by adding a proportion of grape spirit, or brandy, to the wine at some point during the production process. Because wine was often taken on long sea voyages, winemakers sought a way to preserve the wine in order for it to hold up aboard ships. They found that fortifying the wines with brandy did the trick, helping the wines bear up under the ship's vibration and high temperatures. What resulted was a sweeter, denser wine that the British, in particular, found irresistible. The rest is history.
Once thought of as an old man's wine, this is hardly the case now. The fact that its reputation precedes it is a testament not just to its world-class quality, but also its centuries of tradition.
Did You Know?
Many of the oldest and most famous producers, such as Taylor Fladgate or Graham's, are of English or Scottish origin as for most of the history of Port wine, Britain was by far its largest market. However, Port is now enjoyed all over the world.
Taylor Fladgate Historic Limited Edition Reserve Tawny Port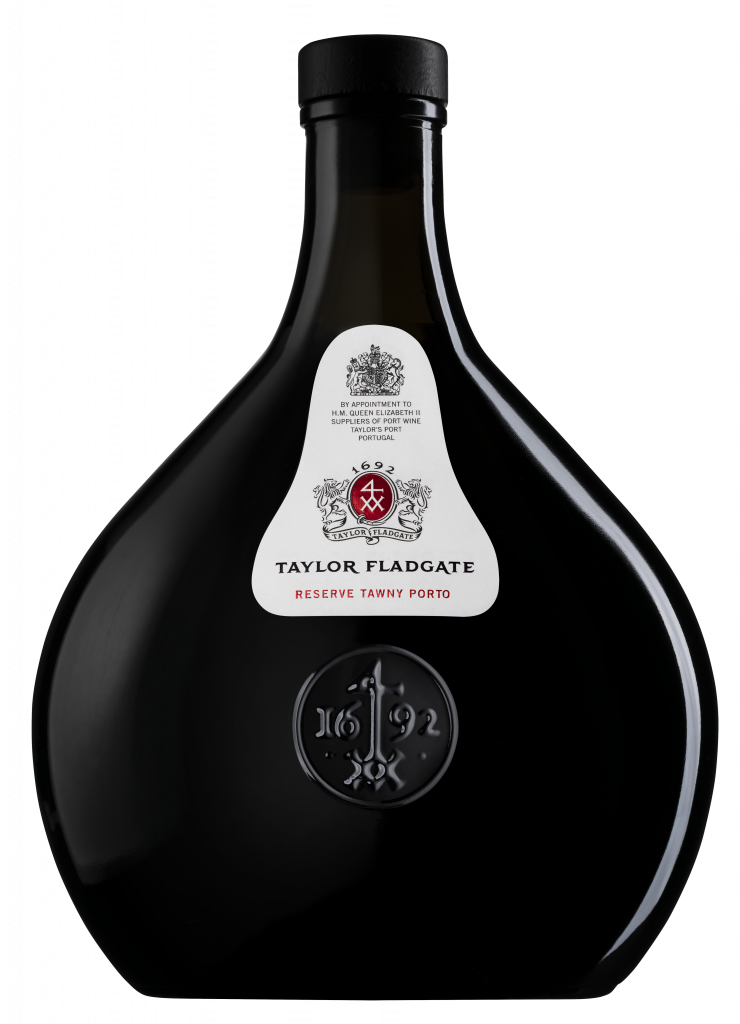 Taylor Fladgate is one of the oldest of the founding Port houses. It is dedicated entirely to the production of Port wine and in particular to its finest styles. This bottle was inspired by the 'bladder' shaped wine bottles manufactured in England between about 1715 and 1740. This blend was carefully put together for this limited edition from specially selected and extensive aged Tawny stocks, aged in seasoned oak Port pipes. It is unique for this bottling with the characteristic Taylor Fladgate richness and distinctive grip on the finish. ($69.95)
Graham's 20-Year-Old Tawny Port

A beautiful amber, golden tawny colour, this is a blend of wine from each of the Graham's five estate farms at an average age of 20 years. Take a whiff and you'll get an almond-like nutty character and delicious mature fruit with hints of orange peel. The taste is rich, sweet and smooth, perfectly balanced, with a long and lingering finish. Serve slightly chilled to appreciate the full complexity and pleasure of this wine. ($38.45)
Graham's 2016 Vintage Port

According to critics and industry insiders, the 2016 vintage may prove to be a modern legend for vintage Port — perhaps even the best of the last century. This one from Graham's exhibits fantastic depth and concentration and will continue to age beautifully for decades ahead (what are you up to in, say, 20 to 30 years from now?). This is a true collector's keepsake that one may want to include in his or her will. ($149.40)
Graham's 2012 Late Bottled Vintage Port

Late Bottled Vintage (LBV) Ports are left in barrels for four to six years, with only the best of the lot selected to be bottled as LBV. Produced in the style of Graham's great Vintage Ports — except that you can drink this now as opposed to much later — the 2012 LBV has a near opaque purple colour with vibrant aromas of blackberry and dark cherry as well as hints of freshly picked mint. Full-bodied with brambly fruit flavours, this wine shows complexity and elegance in perfect balance. ($17.80)