While we are all facing similar problems during these difficult times, the way we cope is unique to each of us. Some crave the noise and warmth of family togetherness, some want a romantic escape for just two, and some need the peace of solitary meditation. Here are three short, COVID-safe getaways, each designed for a personally tailored respite from the everyday. One of these may well be perfect for you!
Adventures with Family at Blue Mountain
So many studies have shown that being in nature is beneficial to both our mental and physical health. Few activities reduce stress like time spent immersed in nature. Even better when you have the comfort of family beside you. Luckily, we have the seasonal splendour of Blue Mountain on our doorstep, a short drive away but world's away from the daily tedium.
Blue Mountain Resort (www.bluemountain.ca) is the largest mountain resort in Ontario, with 42 ski hills and snowboarding trails, all carefully adjusted for COVID protocols, and miles of cross country trails. A weekend getaway here could be the highlight of the year for an active  family. New this year is an endeavour called Enchant which will see the area decked in seasonal decor, with garlands and bows lining the cobbled streets of the village.
After a day of skiing, hiking, or exploring, the warmth of the village offers an eclectic collection of shops to browse, an indoor and outdoor pool to relax in, and spa facilities.  Relax with a hot chocolate and Beaver Tail or a glass of wine by the fire, or dine with your bubble at over a dozen restaurants and cafes, most with heated outdoor patios,  featuring everything from poutine to seafood and family friendly menus.
There are several accommodation options, ranging from mountain side Village Suites to the upscale Westin Trillium House.
It's a drivable destination, with plenty of outdoor diversions, protocol savvy dining options and the healing beauty of the Ontario landscape at your doorstep, with activities to please all members of the family.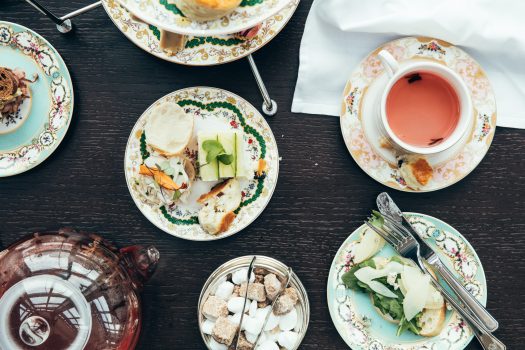 Romantic Seclusion at Fairmont Chateau Laurier
While tours of the parliament buildings are on hold during the pandemic and renovations, all of the major museums are open, with social distancing protocols in place.  That makes Ottawa a smart choice for a romantic couple's getaway. There are regular flights from Toronto to the capital, but it is also an easy drive if the thought of airports is too daunting.
Stay in a 'castle' for the weekend – the Chateau Laurier, (www.fairmont.com/laurier-ottawa), all elegant architecture and deep history, is a destination by itself. Reserve a Deluxe View room, where the parliament buildings are in full view and you can go to sleep to the sounds of the chimes from the Peace Tower.  Be sure to pack your bathing suit – the hotel's Art Deco pool is open seven days a week, with all Covid-19 protocols in place, but remember to reserve your time in the pool ahead.
Step in to the high ceilinged sophistication of Zoe's to enjoy the hotel's famous High Tea and later  head out into the city for dinner. The Riviera, in a former  bank building, serves seasonal specialties in a cool setting. Or, you could  order your caviar and oysters and beef tartar from the Riviera to go and enjoy a private dinner in your room.
The fresh and varied bounty of the Byward Market is a short walk away and the National Gallery has a display of Group of Seven graphic design works, as well as their world class collection of international art treasures. The Museum of Nature is running Planet ice: Mysteries of the Ice Age. Tickets for all the museums are timed entry and must be purchased online ahead of time.
Le Cordon Bleu Ottawa offers short afternoon classes in gourmet cuisine for the aspiring home chef. Their classes have been on hold but are set to resume, and a schedule of their culinary classes should be issued soon.
If the weather is chilly and snow comes early, there may be skating on the Rideau Canal or cross country skiing on local trails.
Whatever the weather brings, cocoon in our nation's capital to find romance, fine dining and cultural enrichment.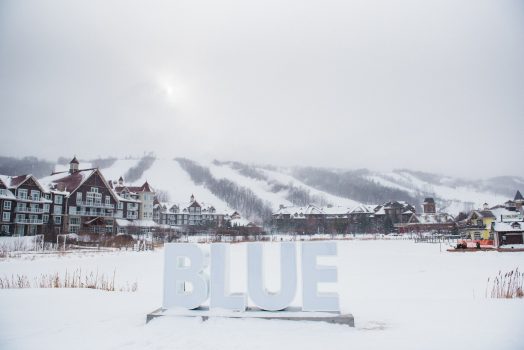 A Silent Retreat: Sugar Ridge and Loretta Mary Home.
Sometimes the chatter of daily life obscures our thoughts or disrupts our processes. While silence takes some time to get used to, and some of us are a bit afraid of it (!) those who commit to an extended period of silence and meditation can find a new perspective. Fellow travel writer Maureen Littlejohn found it to be an inner journey that helped to calm the mind and guided her to find a clarity of thought that had been illusive. Another friend described discovering a new serenity and purpose as a result of silent contemplation and some guided meditation.
Sugar Ridge (www.sugarridge.ca) was created by owners Liz and Kurt Frost "to provide a place for people to reconnect with a part of themselves that may be neglected or hidden". A retreat here  promises a cabin that can be yours in solitude, or shared with up to three others. Meals are vegetarian, mostly vegan and organic and healthy, but there is the possibility of catering to a juice diet or other meal regimens. They offer guided meditation, yoga facilities and miles of quiet trails for hiking.   There are no telephones, televisions or wifi in any of the cabins – so this is also a digital cleanse.
Sugar Ridge will run a silent retreat in December and another in April and May. Each retreat offers ample time for long walks in nature, guided or solitary meditation, and the opportunity to step back from the noise of everyday life to perhaps see a clearer or broader vision of your world.
Loretta Maryholme, (www.lorettomaryholme.ca) is in Georgina Ontario, on a hilltop overlooking Lake Simcoe near the town of Keswick.
It is another place for a silent retreat. While the regal  1870's Victorian home and separate cabins are run by the Association of Catholic Retreat Centres,  guests can experience a non religious retreat, with the option of group interaction and guided discussion. Their mission is to "encourage individuals and groups to explore and restore the energies needed for personal, communal and world transformation."
"A retreat is not for everyone," Liz Frost of Sugar Ridge cautions, "but sometimes it is important to step away and press the pause button. Then, we can quiet the internal and external noise and maybe think about being kinder to others and to ourselves."
If solitude is what you crave, one of these options will help you find it.