Alberta is home to a growing list of Indigenous tours and experiences
By Linda Barnard
Photos by Indigenous Tourism Alberta
Brenda Holder, owner of Alberta Indigenous tourism business Mahikan Trails, is helping us remember how to drink tea.
All I can think about is getting a bit closer to the robust campfire on this chilly Calgary night, warming my hands on the cup of steaming wild mint tea.
But Holder's quiet words pull me in. How to drink tea, or our morning coffee, is a skill we've lost in our busy lives, she says.
A Métis Knowledge Keeper and Chair of non-profit Indigenous Tourism Alberta, Holder leads guided interpretive walks and workshops for visitors eager to learn about Indigenous history and culture through traditional plant medicine. A tea ceremony is always part of the experience.
"The biggest element that is missing is the gift of time and the gift of yourself," Holder says.
She asks us to stop, to feel the ground beneath our feet, to think about Mother Earth, the mint and the drink, to sniff the aroma — all before slowly sipping and savoring. How does it make you feel, she asks? What does it make you remember?
This small taste of a Mahikan Trails tour was held on the eve of the third Alberta Indigenous Tourism Summit last November. More than 300 Indigenous tourism operators, entrepreneurs and industry partners met for two days just outside Calgary at Indigenous-owned Grey Eagle Resort & Casino on Treaty 7 lands of the Tsuut'ina Nation.
In addition to being a catalyst for First Nations reclamation and reconciliation, Indigenous-owned tourism companies are changing the way travellers explore Canada.
Visitors are looking for meaningful cultural activities, a chance to learn through travel and explore the beauty of the natural world. In Alberta, where there are more than 120 Indigenous-owned and operated businesses from outdoor adventures and glamping, to arts and culinary experiences, 50 per cent of Albertans say they want to take part in an authentic Indigenous activity when they travel in their home province.
One in three international visitors and one in three Canadians want the same.
Holder says visitors often come on plant medicine walks with her because they're seeking to make connections.
"I end up getting people in tears sometimes because they're so, I guess, honoured to be part of themselves again. It's important to me because people need to be reconnected," says Holder.
Tracey Klettl owns land-based Indigenous experiences company Painted Warriors with her husband Tim Mearns.
She showed us how First Nations peoples have used the North Star and the stars of the big dipper as maps and to track the seasons and the time for millennia.
"There's a connection with the cosmos and the natural world and our place in it," Klettl said.
Based in Mountain View County, about an hour from Calgary, Painted Warriors offers archery, snowshoeing, wildlife viewing and horseback riding.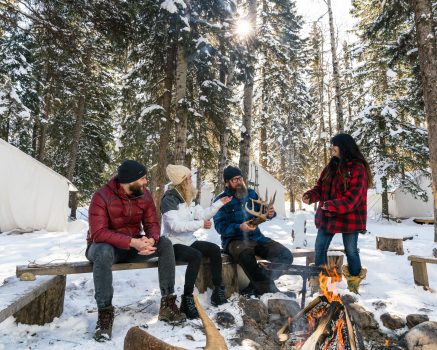 With her Fireside Chat experience, Matricia Bauer of Jasper-based Warrior Women sang and drummed while we sat in a circle around a firepit. She encouraged us to ask her anything we wanted to about Indigenous life, culture and teachings, questions she graciously answered. Then we answered her question of us: what feeds your inner fire?
Earlier that day, a small group of travel media hiked a snow-covered route along Grotto Canyon Trail in the Rocky Mountains of Kananaskis Country with Buffalo Stone Woman owner Heather Black. She leads "Indige-scape" tours on Treaty 7 lands and the territory of the Blackfoot Confederacy.
We also took part in a wild mint tea ceremony with Black. She burned sage and invited us to smudge, wafting the fragrant smoke over our heads, ears and eyes for healing and to remove negative energy. These shared ceremonies felt powerful and meaningful.
She gave each of us a small leather pouch to carry a shard of ammonite, called buffalo stone, and a pinch of dried sage — one of four sacred medicines along with tobacco, sweetgrass and cedar — to protect us.
Black shared the story of how the buffalo stone once helped the Blackfoot people avoid starvation during a harsh winter.
Cree singer-songwriter, educator and author Walter MacDonald White Bear joined Black and explained the significance of Medicine Wheel with its four quadrants for emotional, mental, physical and spiritual well-being. Life's pitfalls signal one of the four is out of balance, White Bear said.
He gestured to the rocks under our feet. "We call upon those rock grandmothers and grandfathers, those bones of Mother Earth, to look after us. And quite often, they do."
There are dozens of authentic Indigenous experiences listed on the Indigenous Tourism Alberta website. Here are a few for your next trip to Alberta.
Pei Pei Chei Ow, Edmonton: Kaskite Wastim (Black Horse) Scott Iserhoff's food and education company includes catering and classes using traditional and Western ingredients to tell inspiring stories through delicious food. Pei Pei Chei Ow (pronounced "pe-pe-s-chew," which means "robin" in Swampy Cree language) expands with new pop-up dining and food retail in 2022 at Indigenous-owned and operated Whiskeyjack Art House boutique and Old Strathcona Farmers Market. peipeicheiow.com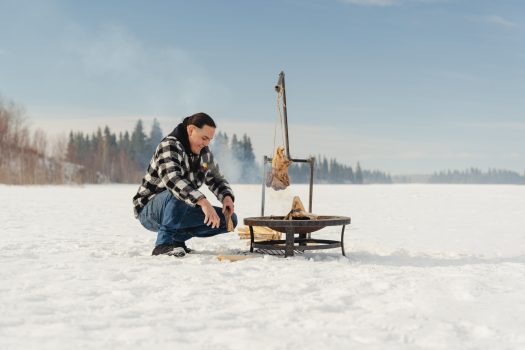 Talking Rock Tours, Edmonton: Geoscientist and historian Keith Diakiw of the Métis Nation combines his passions for science and history in Alberta's first geo-educational hiking and sightseeing adventure company. Guided hikes, multi-day trips and mini-talks take in diverse sites known for geological wonders and cultural history, including tours of Edmonton's first Indigenous art park, ÎNÎW River Lot 1, in the North Saskatchewan River Valley overlooking the city. talkingrocktours.com
Métis Crossing, Smoky Lake: About a 90-minute drive from Edmonton on more than 500 acres, Alberta's first Métis cultural interpretive centre opened in 2005 as a hands-on and immersive look into Métis life and culture. Camp in a replica fur trapper tent, sample Métis foods, or paddle a voyageur canoe. At the new Visions, Hopes and Dreams at Métis Crossing Wildlife Park, there are Woods Bison, Plains Bison and the rare White Bison, all returned to the land some 170 years after going extinct. Visitors can learn from resident Knowledge Holder and Elder Lilyrose Meyers, along with costumed interpreters in the historical village and homesteads. A new gathering centre opened in 2019 and 40-room boutique hotel The Lodge at Métis Crossing opens in 2022. metiscrossing.com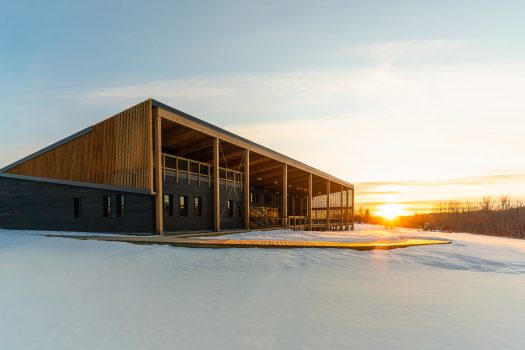 Drift Out West Fly Fishing, Calgary: Cree fly fishing expert and guide Quinn Soonias offers full and half-day trips for anglers along the Bow River near Calgary. driftoutwest.com
Jasper Tour Company, Jasper: Owned by Métis interpretive guide Joe Urie and his wife Patti, small-group adventure tours take visitors to wildlife viewing and on scenic drives and short hikes around picturesque sites like Maligne Lake. Sacred to the Stoney Nakoda People (who call it Chaba Imne), it's the largest natural lake in the Canadian Rockies.