By Linda Barnard | 
Oregon's Pacific Coast Scenic Byway is one of America's most thrillingly-scenic road trips. To enjoy it fully enjoy, take it slow and get some sand in your shoes.
The twisting, two-lane route, officially named U.S. Highway 101, hugs the coast for most of the trip from historic Astoria in northwest Oregon to the California border.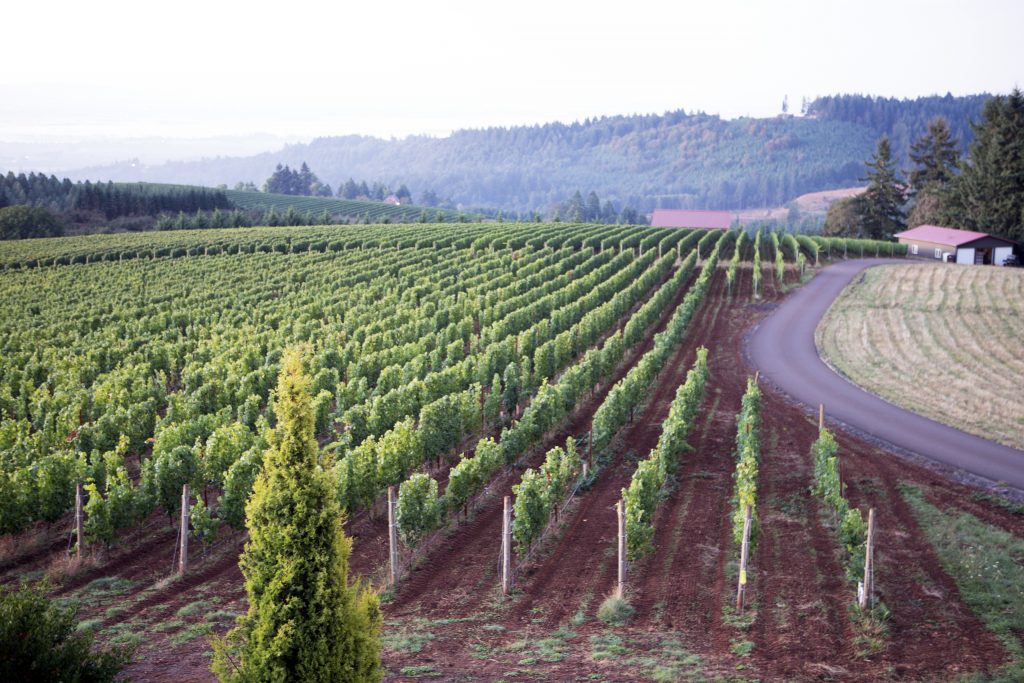 It's 585 km long, roughly the same distance as the trip from Toronto to Ottawa. At the 55-mph posted speed limit, you can drive the whole route in about eight hours. But why would you want to rush? After the first sight of a long, packed-sand beach in the surf-churned ocean mist, I challenge anybody to stay in the car.
All beaches are public, giving this route the nickname The People's Coast. The road has frequent pullouts. Every stop is an opportunity to connect with the coast. With 18 state parks along the way, there's easy access to beaches and well-marked wooded and seaside hiking trails with interpretive signs to learn about nature, local people and history.
The byway also passes through unpretentious coastal towns with weathered grey cedar-shingled buildings and long connections to the fishing industry. Your lunch may have been caught that morning. Small shops often have names that riff on nautical puns.
There's plenty to do on an Oregon coast road trip outside the car. Walk an intricate volunteer-raked beach labyrinth that disappears each afternoon with the tide at Bandon Beach. Whoop with laughter while rocketing over towering sand dunes along the central coast in an open-sided sand-rail buggy near Florence. Watch sand boarders do their thing (think snowboarding on sand), then admire their tenacity as they scramble up steep dunes to do it again, legs churning in the fine sand. Spot heritage lighthouses on rocky points. Marvel at the spectacular sunsets.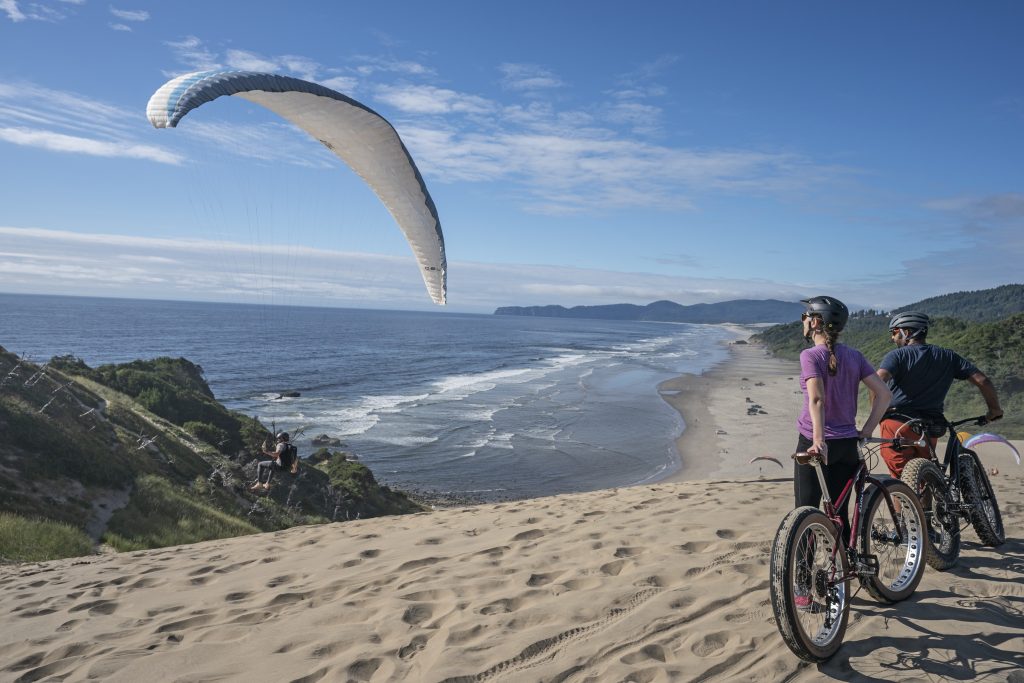 Two of us made a relaxed, circular route for our mid-September trip, driving about 400 km from Astoria to Bandon Beach before turning inland. We slowly headed north towards the border through the rolling hills of the Willamette Valley. The weather was warm, dry and sunny.
The Willamette Valley is one of America's great wine regions. We stayed in the small cities of Eugene and Independence, where the best of surrounding vineyards is showcased in downtown tasting rooms, restaurants and wine shops.
Pinot noir is the star here and since few Oregon bottles make it to Ontario store shelves, it was a treat to get to know Willamette wines. Our tasting and tour at the family-owned Left Coast Estate winery followed a wood-oven pizza lunch on the winery patio. The wines we sampled included Left Coast's White Pinot, made from lightly-crushed pinot noir grapes and called "a white wine for red wine drinkers."
I was surprised to learn Oregon has the largest number of restored or authentically rebuilt covered bridges in the western U.S. There are about 20 of them in Lane County near the town of Cottage Grove, not far from Eugene. We found some beauties on a short rural drive.
But first, the coast.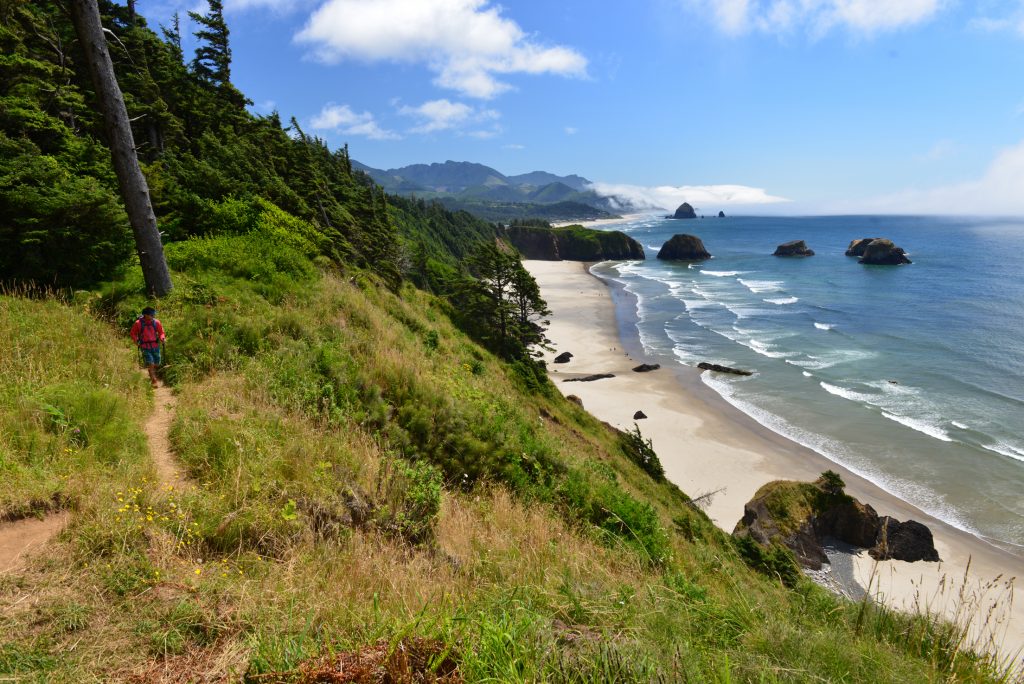 We were on the road less than half an hour when we had our first "wow" moment, pulling into an overlook above a lengthy curved beach and ocean sea stacks at Ecola State Park. Back in the car, the road dipped towards the town of Cannon Beach, a good place to stop for a walk on the packed golden sand. We watched surfers ride the waves around a local ocean landmark, the 20-storey-tall Haystack Rock.
Ecola Seafood Restaurant and Market in Cannon Beach gave me my first taste of the coast. Owned by a fishing family, much of the shop's salmon and tuna comes from their two boats. The seafood case was packed with cooked and chilled whole Dungeness crabs that were trussed up like Christmas turkeys. I ordered a basket of hot steamer clams and sat at a picnic table on the back patio, sliding them from the shells to plunk into a cup of melted butter.
After lunch, I took a peaceful kayak tour on nearby Cape Mears Lake with Kim Danielson of Kayak Tillamook. As we drifted on the calm water, she explained she was drawn to the Oregon coast by the long stretches of sand and small coves nestled between the headlands. It's a beautiful and unique place, she said, where every beach is different.
I couldn't see the ocean, but I heard the thundering surf and saw a fine sheet of ocean mist. We pulled the kayaks onto a muddy bank and took a short path through the seagrass to stand on the nearly deserted beach for the first blush of sunset.
The next morning, I started the day the best way possible: with a scoop of rich salted caramel ice cream after a self-guided tour of the Tillamook Cheese Factory. Back on the road, we turned off the byway onto the Three Capes Scenic Loop, a 65-km drive that's a kind of a compilation of great hits of coastal Oregon, from forests and surf to the restored 1890 lighthouse at Cape Meares.
In nearby Pacific City, we stopped for a walk on the beach and a feast of Pacific cod fish and chips at Pelican Brewing Company.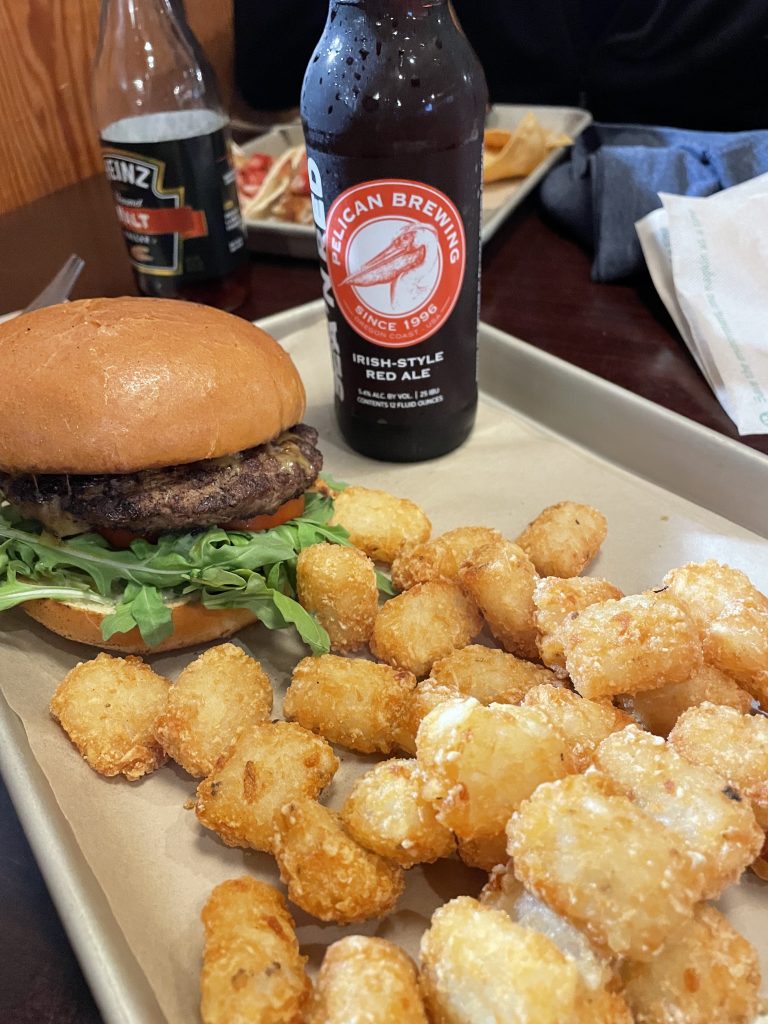 On the subject of lunch, unlike in Canada, most restaurants here offered Tater Tots as a potato option. The salty, crispy nuggets made from grated potato were invented by the Oregon-based Ore-Ida company in 1956, so it's a nod to statewide pride to have them on your plate. They're also really good. My advice: order the tots.
Also, order the local crab. It's excellent, if pricey. Nearby Newport bills itself as the Dungeness Crab Capital of the world. The historic bayfront district faces the fishing port of Yaquina Bay and there's a string of art galleries, and shops to explore on the bayfront main street. Restaurants specialize in local seafood. We picked up lattes at Surf Town Coffee Company and then followed the sounds of incessant barking to find a comically noisy group of rotund sea lions packed onto a municipal dock. We watched them noisily shoving each other into the water to claim prime spots to sun themselves.
We counted lighthouses as we continued south to Cape Perpetua Scenic Area near Florence, stopping to hike a forested loop trail at the headland and get a look at a churning tide pool called Thor's Well.
The Oregon Dunes National Recreation Area is 65 km of undulating, powdery dunes that can reach 150 metres in height. That's skyscraper territory. The sandy playground is a popular tourist draw and the otherworldly beauty of the knolls is said to have inspired Frank Herbert to write his sci-fi best seller Dune in 1965.
One way to experience this landscape is from the front seat of a sand rail dune buggy.  Driver and guide Ken Smith of Sand Dunes Frontier outside Florence handed me some goggles, buckled my five-point harness and promised a gentle ride — unless I wanted some hair-raising skids and drops down the sheer faces of dunes. I opted for gentle.
Smith knows the ecosystem of these dunes as well as anybody. He showed me oasis-like stands of trees that thrive in depressions in the sand. He said bears live in these forest patches, which have enough rainwater and berries to keep them happy. Deer are also a common sight.
"Florence is just a sand dune paradise for people from all over the place," says Smith. "They come from Canada, they come from Florida they come from Southern California."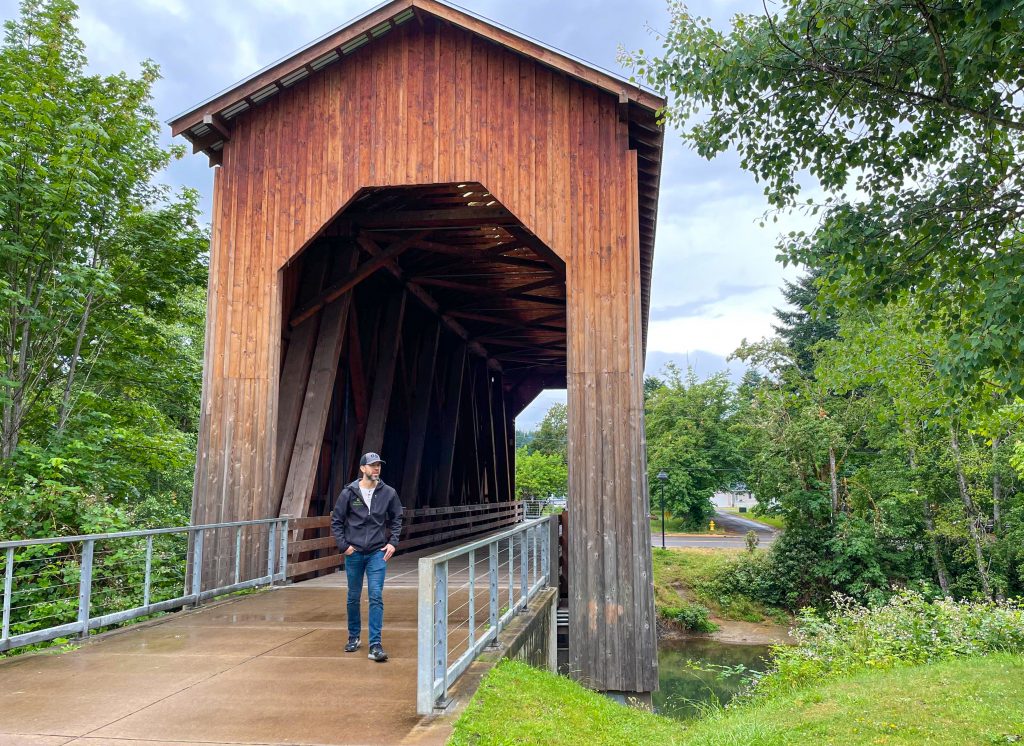 Bandon Beach, population 3,300, is about an hour's drive south of Florence. The town draws golfers from all over the world to play at the famed Bandon Dunes Golf Resort.
I met Denny Dyke of Circles in the Sand near Face Rock Scenic Viewpoint just outside town. Dyke's interest in walking meditation led him to start drawing labyrinths in the sand here in 2011. On select spring and summer mornings, he and a small volunteer team invite anybody who wants to pick up a rake or a fork, spoon or chopstick attached to a painter's pole to help them draw mystical temporary art in the sand. 
The schedule is online at sandypathbandon.com.
People join Dyke and his volunteer team to rake the intricate labyrinth he designs on the spot. It looks like a giant paint-by-numbers kit when it's laid out, Dyke says, making it easy for volunteers to help fill in. The whirls and pathways take shape in the flat sand opposite Face Rock, a sea stack that looks remarkably like the profile of a person floating on the ocean waves, looking up at the sky. It takes about two hours to draw. The labyrinth lasts another four hours or so and disappears when the tide comes in.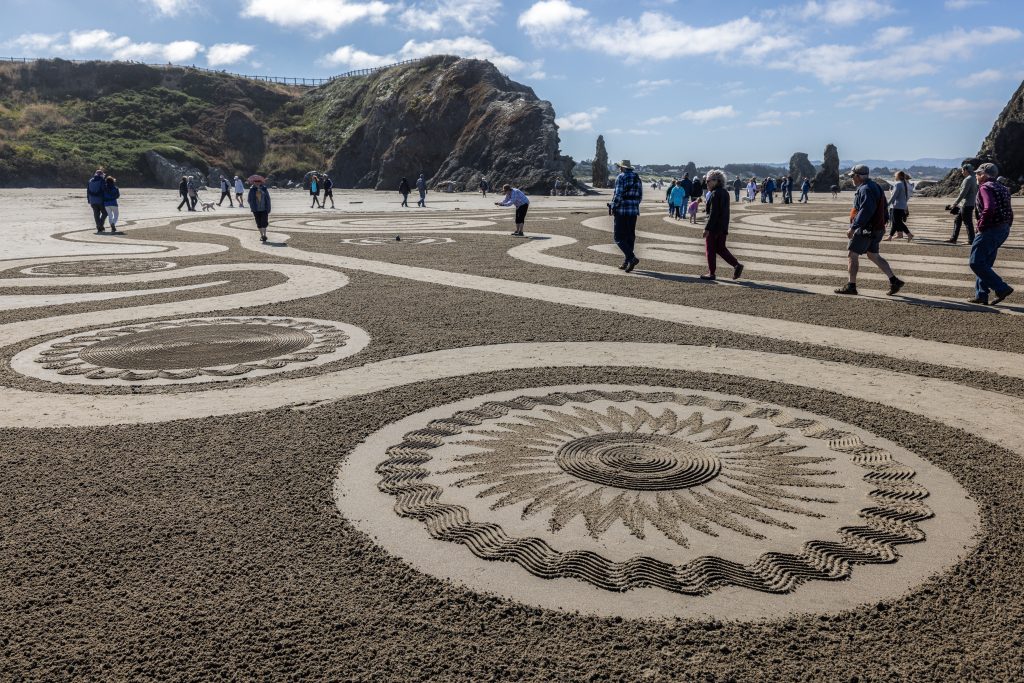 There's no cost to take part, although donations are accepted. Sponsors also help with costs. Everyone is welcome to walk the path as a way to reflect and connect.
Dyke says the instant community created by labyrinth volunteers and walkers lifts his spirits. People tell him they complete a walk transformed. Some walk to overcome grief or work out problems. Others use it as a form of meditation.
Does the temporary nature of his work bother him? All of life is impermanent, Dyke replies. He's more interested in the experience people have when they're working on and walking the labyrinth. That's something that lasts.
"The most common thing we hear is: 'I've never seen so many people smile,'" he says.
When you brush the sand off your feet at the end of the day, can you ask for a better feeling than that?
Linda Barnard was a guest of Travel Oregon, which did not preview this story.