By Barbara Ramsay Orr
I am a big fan of cruising. Over the years I have written about my experiences on every kind of ship, from two-cabin barges that ply the canals of France, to river boats, to yachts – and right on up to the mega cruise ships. Though I have my personal favourite kind of voyage, I can honestly say that every cruise has had its pleasures, some addictively so. My last cruise was in December 2019, shortly before the pandemic ramped up and my next will be, hopefully, late August of this year.
Today the decision to cruise has taken on new layers of difficulty. It's paramount to be aware of the pros and cons of sailing in these constantly changing times, and the implications of our decisions, both morally and practically. Here's the latest information from industry experts and frequent cruisers to help you decide if, or when, you will book a cruise.
Safety Concerns on a cruise
Cruising has taken a bruising during the pandemic, perhaps receiving more damage than any other segment of the travel industry. Some would argue unjustly so. Cruise ships are required by the CDC (US Centre for Disease Control) to report all incidents of Covid, while hotels and attractions are not, so it is understandable that it seems that outbreaks happen more on ships than elsewhere.
But recovery is happening. Cruise Lines International Association (CLIA) reports that "ocean-going cruise lines have welcomed more than six million guests onboard since resuming operations in July 2020."
One of the reasons that cruisers are getting back on ships is the enhanced Covid protocols that have been instituted by many of the cruise lines. Most ships require all passengers and crew to be vaccinated. I personally would not sail on a ship that did not require proof of vaccination and not all of them have instituted that requirement. That's something that should be verified before you book.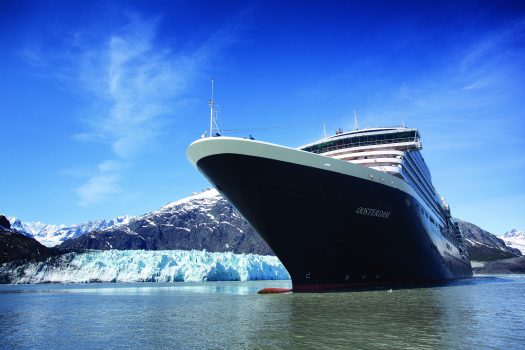 Erik Elvejord, director of public relations for Holland America Line, sees cruising as the safe choice for these times. "Cruise ships offer a highly controlled environment with science-backed measures, known testing and vaccination levels far above other venues or modes of transportation and travel, and significantly lower incidence rates than land.  We know our protocols are working to protect our guests, our crew, and the communities we serve. For us, it means preparing to have our entire fleet return to service by June 2022." This includes ships in Alaska, Europe and Canada/New England that offers guests options to cancel and rebook at a later date if they are more comfortable with this option.
David Swanson, an award-winning travel and cruise writer, has been on five cruises since July 2021 and, on most of the cruises, felt safer than he did in his hometown of San Diego. "Everyone on board had been vaccinated, the ships sailed at about 60 per cent capacity and there was the option of outdoor dining." There were ports on one of his Caribbean cruises where the passengers were only allowed to go on ship-organized excursions, with no interaction with the population. "But we did visit lovely places in our 'bubble'" he explains. "If you are willing to go along with the protocols, a cruise can be a safer option than independent travel. There is a sense of security when you put travel arrangements in the hands of someone you trust."
A cruise can make moving from one country to the next less fraught, as Swanson discovered. "For those who wish to visit multiple countries while covid still lurks, protocols for transiting from one country to another are still evolving and may involve looking for test sites and keeping track of changing protocols." While traveling via Heathrow to Athens last summer, he was misinformed by airlines on what was required. Meanwhile, on a ship, Swanson advises, "The cruise line manages entry requirements and protocols which can make multi-country travel easier than independent travel right now."
Do your Research
Before any booking, know exactly how the cruise line will take care of its passengers, should problems happen. While it is important to know that vaccination proof and testing of a cruise, it is equally important to research what the cruise line will do if you or other passengers test positive for Covid. Not all cruise lines are equal.
SilverSeas, for example, chartered a jet to fly positive-testing passengers to the embarkation port and put them up in the Ritz Carlton. No one wants to be left in a port to stay in a youth hostel or worse, be left to make their own arrangements.
Cruisers should also research cancellation policies should they test positive after booking, but before embarking.  Most cruise lines are offering credits for future cruises if Covid disrupts your plans.
Fran Golden, a prodigious cruiser and award winning travel and cruise writer, reminds us that there is also a degree of personal responsibility. During a cruise to Antarctica with Abercrombie & Kent, she kept to her own personal 'bubble', even though most passengers were very good at social distancing.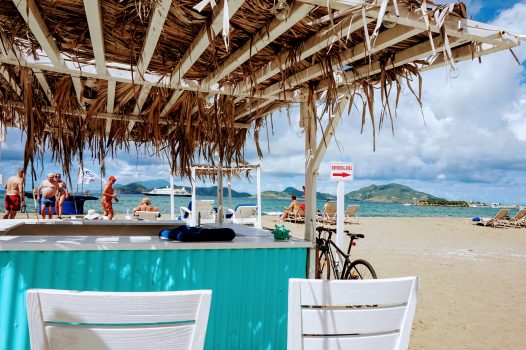 "I loved the cruise. They did so many things right. The mask requirements were rigidly enforced and we were updated every morning about port information and Covid status." Some cruise passengers, who tested positive after they arrived at the port in South America, were even turned away while one passenger, who tested positive after leaving port, spent ten days quarantined in the cabin.
Golden advises, "Do your homework before you book. Ask all the questions. What happens if you get sick? What is the vaccine/mask/social distancing policy? What are the rules at the destinations? Every cruise line has their Covid policies on their websites, so have a close look at them. You can also check your ship's status on the CDC website."
Be Flexible
Both Swanson and Golden have one mutual piece of advice: "Don't fall in love with your itinerary!"  The Covid sands can shift in a second, and ports of call can change pretty quickly if there are cases on board or if the conditions in the port have worsened. Don't book your cruise because it visits St. Barts, your dream destination. It may not happen. Golden completed only half of a circumnavigation of Iceland when the ship was forced to return to Reykjavik because of an outbreak. "It was still a remarkable and enjoyable cruise, but it was not the itinerary that we had expected."
Choose to Cruise Small
Smaller means that the fewer passenger numbers allows for more careful control of mask wearing, social distancing and testing procedures. On a Viking ship, Golden reports that they were tested daily. The large numbers of passengers on mass market ships means a lot more exposure.
"The mega ships are often the choice for passengers who are looking forward to partying and dancing, but that party ship thing may be drastically curtailed now." Smaller also means that the ships are more agile and have more choices of smaller ports that can be substitutes.
Adrienne D'Annuncio, manager of the SeaDream Yacht Club, Charity & PR tells me that small yachts are a popular choice for hesitant cruisers.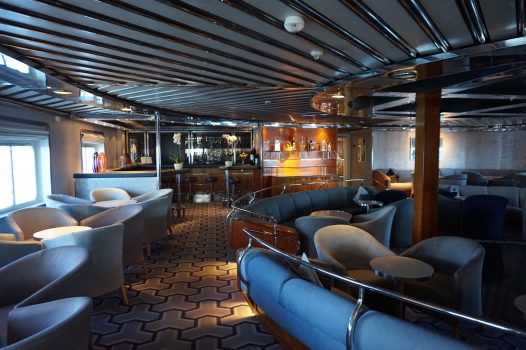 "SeaDream Yacht Club resumed sailing in late June 2021. We are currently successfully sailing both yachts in the Caribbean. Indeed, some guests have been hesitant to travel, and we have been flexible with changes & cancellations, while others are anxious to sail and just want to enjoy a well needed holiday." The small size of its twin yachts appeals to those who are uncomfortable with crowds.
Cruise Bargains
Both Swanson and Golden think there are some good cruise prices if you book soon, but cruise analysts predict a price surge and increased demand in the second half of 2022. If Covid conditions continue to improve, those who love to cruise will be anxious to set sail again. Golden points out that there are also a huge number of future cruise credits out there, issued to those who had to cancel, with passengers will be eager to use them.
Moral and Ethical considerations
Pandemic worries aside, there are other issues to consider. The cruise industry has been criticized in recent years for its negative impact on the environment. The industry has, however, implemented changes, with more on the horizon, that minimize the environmental effects of cruise ships.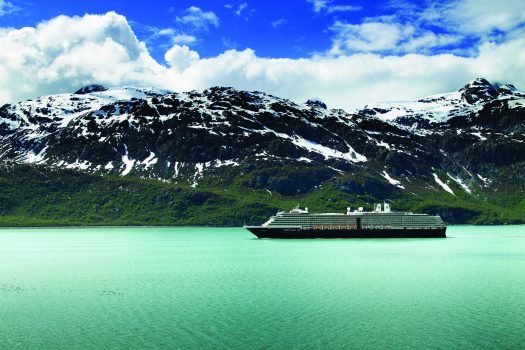 Many ships have banned single use plastic, and most lines are investing in new technologies to reduce their footprint. Hurtigruten, the world's largest expedition cruise operator, has invested heavily in green technology, and is considered the world's greenest cruise company.  Its next step involves powering its ships with liquefied biogas – a fossil-free, renewable gas produced from dead fish and other organic waste. Cruise lines are also paying attention to destination stewardship. Continued collaboration with local communities in the destinations that cruise ships visit remains a critical focus for the cruise industry.
Bottom Line
If you decide to cruise, be cautious. Do your research. Read about other cruisers' experiences – (www.AllThingsCruise.com has passenger reviews and reports). Choose small ships, like the SeaDream yachts, Windstar's small ships or Scenic's new exploration yachts, over big ones. A river cruise is also a good option. Be prepared for last minute changes. You might also opt to stay closer to home – Viking is launching its Great Lakes Expeditions for Curious Explorers cruise in Spring of 2023.
"If your heart is set on visiting a specific port or country, a cruise may not be the best option for this moment," says Swanson. "But if you're fully vaxxed and you can go with the flow when plans evolve, cruising seems like one of the safest, least stressful travel options available as we ease our way out of the pandemic."