By Linda Barnard
At some point, I think, she's got to stop. Her arms, surely, will tire from holding the tray covered with bowls, or the restaurant will run out of soba noodles. Or perhaps I may explode. But the server at Wanko Soba Azumaya in Morioka is relentless, refilling my bowl as soon it empties.
I'm participating in the Wanko-Soba challenge that hails from Iwate Prefecture in Japan's northern Tohoku region, where the goofily competitive buckwheat noodle chow-down is so popular.
Wanko means "small wooden bowl" which, like mine, is refilled with assembly line precision. No wonder Iwate's mascot (like much of Japan, every prefecture in Tohoku has an adorable mascot) is a cartoon character with a brimming bowl of soba for a head.
It's not all-out gluttony. Each serving equals a couple tablespoons of tasty al dente noodles in a splash of light broth; about 15 bowls make up a one-cup serving. There's no stopping allowed, or you lose the game. Cheered on by fellow soba slurpers to reach the magic 100-bowl number that heralds a champion, I wimp out at 40, slamming the lid on my bowl and claiming a decorative wooden certificate.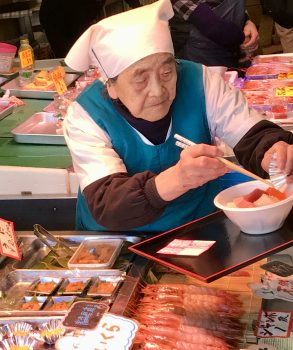 Welcome to Tohoku, the must-visit area of Japan you've likely never heard of. The Tokyo Summer Olympics would have put Japan in the global tourism spotlight this summer, however with the games postponed until summer 2021 due to Covid-19, Tohoku will remain, for now, a less-crowded region to experience the wonders of Japan.
It's always been quieter there. Just 1.5 percent of the 31 million tourists who visited the country in 2018 came to Tohoku.
About two hours north of Tokyo on the high-speed bullet train, veering from typical tourist routes like Tokyo, Kyoto and Osaka the area gives travellers both bragging rights and a new, uncrowded side of Japan to discover.
Tohoku has plenty to see and do. There's cuisine unique to each prefecture (think of a prefecture as a small province), like succulent Matsushima Bay oysters, superior seafood, savoury hot pot stews, charcoal-grilled beef tongue and a wide variety of soba.
Like Canada, Tohoku and neighbouring Niigata Prefecture on the west coast enjoy four-seasons tourism, including spectacular fall colours and excellent skiing at mountain resorts. There are outdoor activities, a rich culture and many festivals to enjoy. Known as Japan's leading rice producer, Tohoku and Niigata Prefecture are dream destinations for any sake lover.
The region is coming back from the devastating 2011 Great East Japan Earthquake and tsunami that triggered the Fukushima Daiichi nuclear accident. Making 2020 best trips lists from National Geographic and Lonely Planet has helped bolster the region. So has an influx of government money and foreign investment in and around the city of Sendai, the hardest-hit area.
I spent a week exploring some of the six prefectures in Tohoku region and nearby Niigata, enjoying the less-crowded countryside, sinking into relaxing mineral-fed hot springs and visiting the park-like settings of historic Shinto shrines, including one with a dramatic, road-straddling 30-metre-high red torii entrance gate.
The area around Tohoku's Aomori City is known for growing top-quality apples. Cooked or raw, they were delicious additions to hotel breakfast buffets and even showed up on a sweet dessert pizza at one restaurant. The fat, colourful fruit, some marked with golden stencils, were also on display in Aomori's downtown central market.
My favourite market experience was a few streets over from the fruit sellers at the Furukawa Fish Market. I built my own rice and seafood nokkedon (bowl), choosing what I wanted from different vendors. For 750 yen (about $9.50 Cdn) I got five tickets to spend at the stalls and enjoyed fresh baby shrimp, scallops, salmon roe and tamagoyaki (multi-layered omelette) over rice in a sit-down eating area with free tea, chopsticks, napkins and sauces.
Back on the road, the moss-covered rocks, towering waterfalls, rushing streams and tall trees of nearby Oirase Gorge in Towada Hachimantai National Park will remind Canadians of coastal British Columbia. But the blissful feeling of relaxation from sinking into one of the many steaming mineral spring-fed onsen baths the region is famous for at the end of the day signals this is beautiful Japan.
Make sure to treat yourself with a stay at a traditional ryokan inn. Tohoku is known for its ryokan onsens, inns with hot spring-fed baths. Like all onsens, men and women bathe naked and separately. Pictogram signs explain bath etiquette, especially washing well with soap before entering the steaming water. Shy about sharing? Some inns have rooms with private baths.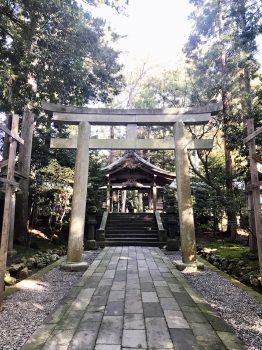 The focus at a ryokan is on relaxing. Each guest wears a long cotton kimono, called a yukata, throughout a stay, including to dinner. When I returned after a multi-course meal, I discovered a plush futon bed had been made up on the floor of my tatami room. I was surprised to find snuggling in my cozy futon netted one of the best sleeps of the trip.
So sleeping on the floor is comfortable? Here's another surprise: Tohoku is a burgeoning wine producer with a Canadian vintner out to make his mark with pinot noir.
Blaise Plant, 40, grew up in Ottawa. He settled in Miyagi Prefecture near Sendai, at his brother Maynard's suggestion 20 years ago, after Maynard fell in love with northern Japan while teaching English in Aomori.
The two formed pop-rock band Monkey Majik, a chart-topping group that performs in English and Japanese.
"I think I'm the first Canadian to be an officially licensed farmer in Japan," said Plant, who learned viniculture as an apprentice at Seattle-born Chikafusa Mohri's Akiu Winery, Miyagi's first and best-known winemaker. Akiu has a tasting room and plans to expand.
Mohri, who was working as an architect, switched to winemaking four years ago to help revive the local economy by putting a focus on wine, food and agritourism after the earthquake. We chatted at a lunch at Akiusha, a 160-year-old farmhouse-turned-restaurant not far from his winery, with a menu based on the colourful bounty of local organic growers.
"Tourists have seen Tokyo, they've seen Kyoto and what's something different?" says Mohri.
"In the last year, things have been really moving in Tohoku, especially at Akui," Plant says. He started Plant Vineyards two years ago and is working on his second vintage for his Seraphim label.
Meanwhile, Wisconsin's Great Dane Pub & Brewing Company plans to open a brewery beside Akiu Winery next year.
If wine and beer aren't your thing, get a taste of Japanese whisky after a free tour of the Nikka Whisky's Miyagikyodistillery in the green hills outside Sendai. I was impressed with the refined taste of Japanese whisky — essentially Scotch made in Japan — and how founder Masataka Taketsuru went to Scotland in 1918 to study at University of Glasgow while apprenticing at several distilleries.
And of course, there's Japan's famous sake.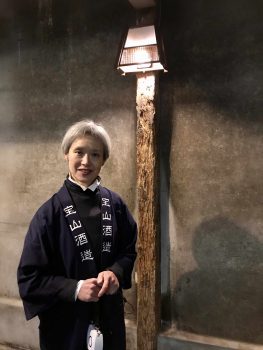 I took a free tour at rustic Takarayama Shuzo brewery near Niigata. Yukiko Watanabe, the brewmaster's mother, took us around the circa 1885 brewery. We were lucky enough to be there to watch a key step in sake production, as steamed rice was carried in tubs to the fermenting room where it would be used to make koji, the yeast starter that ferments rice and spring water into sake.
I couldn't stop staring at Watanabe's lovely skin. Her secret? Sake. She uses it as a toner. I bought an art deco-style glass bottle to keep on my bathroom counter. If it doesn't work, I can always drink it, she said.
Drinking it wouldn't be a hardship. I had no idea sake could be so complex and delicious. I learned more with every small cup I sipped (usually served cold) with my meals. I was overwhelmed with the choice at a massive wall of coin-operated sake-tasting dispensers at the Ponshukan Sake Museum in JR Niigata Station, with more than 100 Niigata-made sakes to sample. For 500 yen (about $6 Cdn) I got five tokens to use in the machines, which are labeled with the name and flavour profile of the rice wine.
At Tojiro Knife Gallery in Tsubame in Niigata Prefecture, I took a tour to watch the knife-making process drawn from traditional Samurai swords. A craftsman showed me how he transforms a chunk of Damascus steel into 63 thin layers for each knife, using a 1,400F forge. The glowing steel is hammered into shape by machine and hand-finished, turning out a kitchen implement that's a work of art.
Forty per cent of the factory's sales are to overseas customers. "As Japanese food culture is recognized, so the knife culture is being recognized," says head of Tojiro Knife Gallery Masato Ogawa.
I would have loved to help boost those numbers. As an avid home cook, the knives in the atelier made me wish I had a no-limit credit card and a bigger suitcase. Just another reason to want to return to northern Japan.
For more information: Go to the Japan National Tourism Organization website:
Where to stay in Tohoku
JR East railways has a network of Mets hotels located next door to train stations or inside the concourses.
Ryokan Onsen Yomotoya is a traditional Japanese onsen inn an hour from Niigata in Yumotoya. Western-style rooms are also available.