Dream, Plan and Circle the Globe from your Armchair
By Barbara Ramsey Orr
Our appetite for travel is still strong, but our ability to visit the places we have dreamed of is on hold for the foreseeable future. Vacations, visits to distant family, adventure treks – whatever we had imagined we would be doing on a global scale has been cancelled.
But we can still dream and plan for the day when we can take up our journeys again. Here are 20 travel books, selected by myself and by my friends who are travel writers across the globe. Learn about places on your adventure list and travel along with some of the best writers as they explore the globe. It's almost as good as being there – and most of the books can be downloaded from kindle – contactless travel!  
There are better days ahead. In the meantime, stay safe and stay healthy. 
In a Sunburnt Country
by Bill Bryson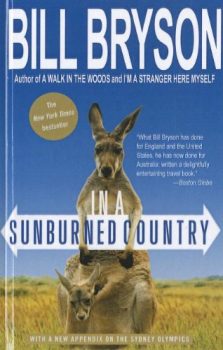 Bryson's tales of travel in Australia are brilliant – funny, illuminating and delightful reading. One of my personal favourites, but all of his travel books are worth a read including Notes from a Small Island, (England), A Walk in the Woods, (America). 
Dark Star Safari: Overland 
from Cairo to Capetown
by Paul Theroux
Theroux's story of his solitary trip through the centre of Africa a favourite travel memoir. It is a captivating read, and one that gives a unique perspective on African travel. His latest, On the Plain of Snakes: A Mexican Journey, is less engaging and on the grumpy side, but still offers some incisive glimpses of real life in Mexico, particularly along the border. 
In Patagonia 
by Bruce Chatwin 
Chatwin is the travel writer that all writers want to be, and this is a thoughtful book about his time in Patagonia. Dense, challenging and provocative, it's a bit of a slog, really. This is not an easy read, but a memorable one.
A Writer's World: 
Travels 1950–2000 
by Jan Morris 
Morris is another giant in the world of travel writing. Her books about Hong Kong, Venice, Oxford and Spain are still relevant, though written years ago. 
The Blessings of a Good Thick Skirt: 
Women Travellers and Their World 
by Mary Kingsley
This book is a compendium of the journeys of intrepid women travellers including Kingsley, who set off in 1893 on her first journey to Africa's West Coast with advice to introduce herself to certain missionaries, as they "would be able to give her a decent burial" when she died there, which was the expected outcome. 
The Lost Girls: Three Friends. Four Continents. One Unconventional Detour Around the World 
by Jennifer Baggett, Holly C. Corbett
The engaging story of three girls who, on the brink of their thirties, leave behind careers and family and embark on a year-long journey across four continents, that changed their lives forever.
Wild 
by Cheryl Strayed 
The story of a young woman who hiked a thousand miles of the Pacific Crest Trail from the Mojave Desert through California and Oregon to Washington State on her own and was strengthened and healed by the experience. 
Rowed Trip: Scotland 
to Syria by Oar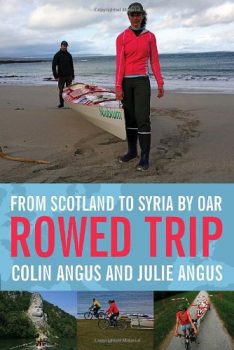 by Julie and Colin Angus
This Canadian couple narrate their trip by boat from the northern tip of Scotland to the heart of Syria, documenting their adventures, challenges and insights. This one is only available in book form.
Music in Every Room: 
Around the World in a Bad Mood 
by John Krich 
A critical, slightly cranky and often funny story of Krich's journey with his girlfriend, Iris. It does not gloss over the discomforts and disappointments of some travel experiences, but it tells a great story. Only available as a book form. 
Apples are From Kazakhstan 
by Christopher Robbins 
An introduction to a country that is far off everyone's radar but provides an exotic armchair visit to a place we can't tour now but may be on your future travel list.
The Way of the World 
by Nicolas Bouvier
"You think you are making a trip, but soon it is making you, or unmaking you." This classic of 20th century travel literature is made even better by the lovely sketches included in the book. 
Travels in Alaska 
by John Muir
Written in 1915, this was the last book from the famous naturalist,  explorer and founder of the Sierra Club. The style is slightly archaic, but the anecdotes, the worshipful appreciation for nature and its detailed observations are engaging and inspiring still. 
The Black Penguin 
by Andrew Evans 
A travel tale and memoir of Evan's journeys to faraway places. His 12,000 mile voyage is both a quest for meaning and a wild adventure. It is a highly readable and inspiring book about life balance, and the roads we choose to take. 
A Beginner's Guide to Japan: 
Observations and Provocations 
by Pico Iyer  
For anyone dreaming of visiting Japan, this is the ultimate guide to the complexities of the Japanese country and culture. Iyer writes with great insight about a place both familiar and unknowable, and leaves the reader longing to visit.
Into The Wild 
by John Krakauer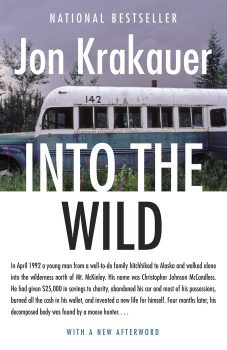 This controversial book tells the story of Chris McCandless, who chose a life of solitary hiking, foraging and exploration in Alaska, and who died, weighing a mere 68 pounds, in the wilderness.
Cruising the World: 
From Gondolas to Megaships
by Dennis Cox 
For those of us who long to board a ship again, this history of cruising written by a veteran writer and photographer, is a coffee table book, heavy on gorgeous photography.
Spanish Pilgrimage: 
A Canter to St. James 
by Robin Hanbury-Tenison
The author recounts his pilgrimage along the Camino de Santiago on horseback. 
Fifty-Fifty, The Clarity of Hindsight 
by Julie Lealoha Kessler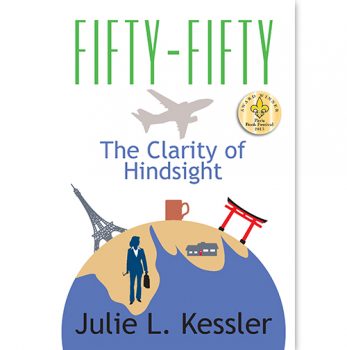 A compendium of the lessons learned while traversing the globe.
Chance Encounters: 
Travel Tales from Around the World
edited by Janna Graber 
An anthology of travel adventures recounted by some of today's best travel writers.
Tales of a Female Nomad: 
Living at Large in the World 
by Rita Golden Gelman
At forty eight, the author left an established life to travel the world. Through her retelling of her adventures, the reader may decide to dust off forgotten dreams and light out for far-flung adventures.