by Laurie Wallace-Lynch | By Artist Jade Buckley Has Created a Successful Global Online Art House in Just Two Months.
At age 23, Oakville's Jade Buckley is doing what many artists dream of – she's earning a full-time living from her art.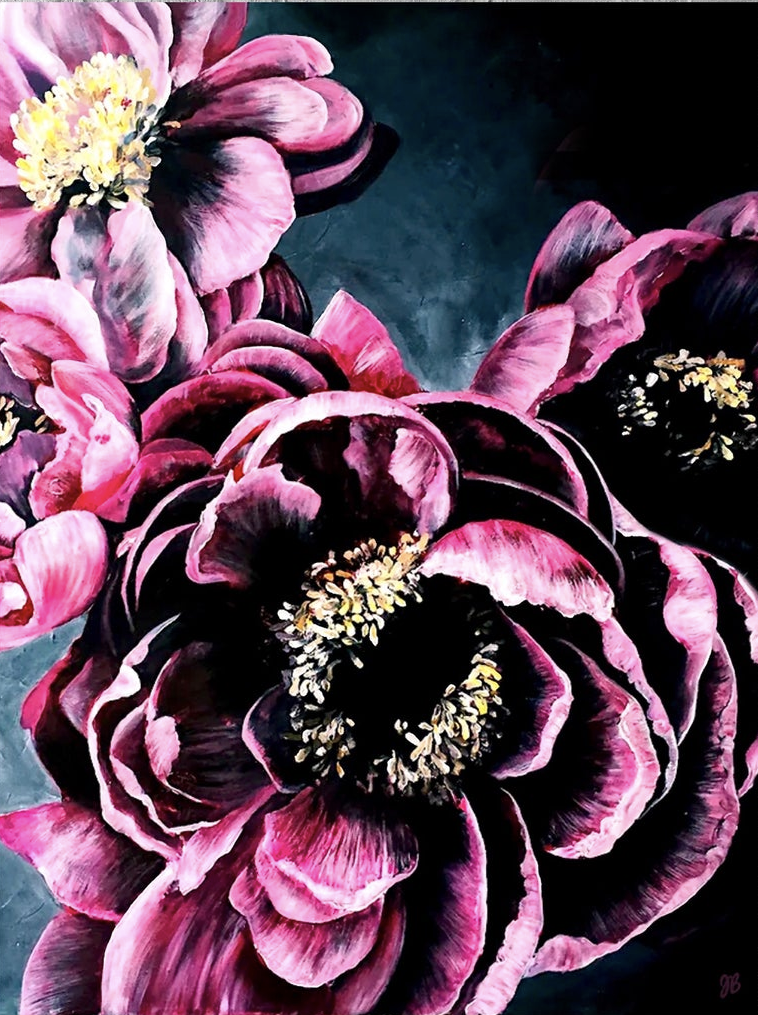 In January, Jade launched her business JAADES Co. with a new website and e-commerce component to sell her paintings online. In just eight weeks she became a global online art house. "I've sold 70 originals, 50 customs, plus my own designed original paintings and over 300 prints on stretched canvas, plus fine art paper and poster paper prints," says Buckley. "By leaning heavily into social media, I've been able to reach more people than I ever could have imaged."
Buckley has had over 15 million accumulative views on her social media platforms and says, "that's what is driving many my art print sales."
She ships her artwork worldwide (Australia, England, the United States and Canada). "My goal is to modernize the art world and make art more affordable and accessible," she states.  "I've created a tiered-price approach of fine art product offerings which include my originals, prints on canvas (with the option to add hand-painted embellishments), signed fine art paper prints and poster paper prints. I've also painted over 50 custom, commissioned paintings, working with clients directly to create their dream pieces."    
The young artist works out of a studio in Oakville, but one day soon she hopes to open a small studio in Toronto where clients can come in person to view her original paintings.
Buckley credits her art teachers as her mentors: Anne Weston, her Grade 5 art teacher at St. Mildred's Lightbourne School and art teacher Roshni Dell of Oakville, with whom Buckley took art lessons at age 14.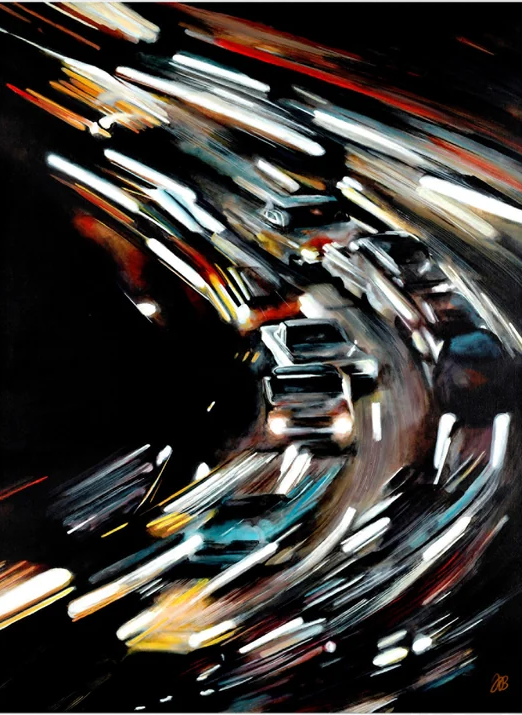 Entrepreneurship and creativity run in her DNA. "My biggest heroes are my parents. My dad (Sean Buckley) is an entrepreneur and founder/CEO of Buck Productions film company. My mom is a former television personality and is the most supportive and creative woman I know. She was the one who put that first paintbrush in my hand. I also have four relatives who are, or were, professional artists."
Instead of studying art at college or university, she chose to study business and earned her Bachelor of Commerce degree from Queen's University. From 2017 until 2022, Buckley worked for various corporations before opening her own company.   
She chuckles when asked if she has a signature style. "Part of my style is that I don't have a style! I don't want to put up walls to what I'm producing. I guess my art style would be exploration and creativity because I'm always trying new things and pushing the limits of what it is that I can create."
She has amassed a diverse and versatile portfolio, demonstrating a passion for different styles and techniques, from bold abstracts to hyperrealism work. Each month Buckley releases a new collection of designs, such as BLOOM, IN MOTION and others. Her 'super realistic' collection is called EVERYDAY. "In this collection, I've attempted to capture the elegance and simplicity of everyday things."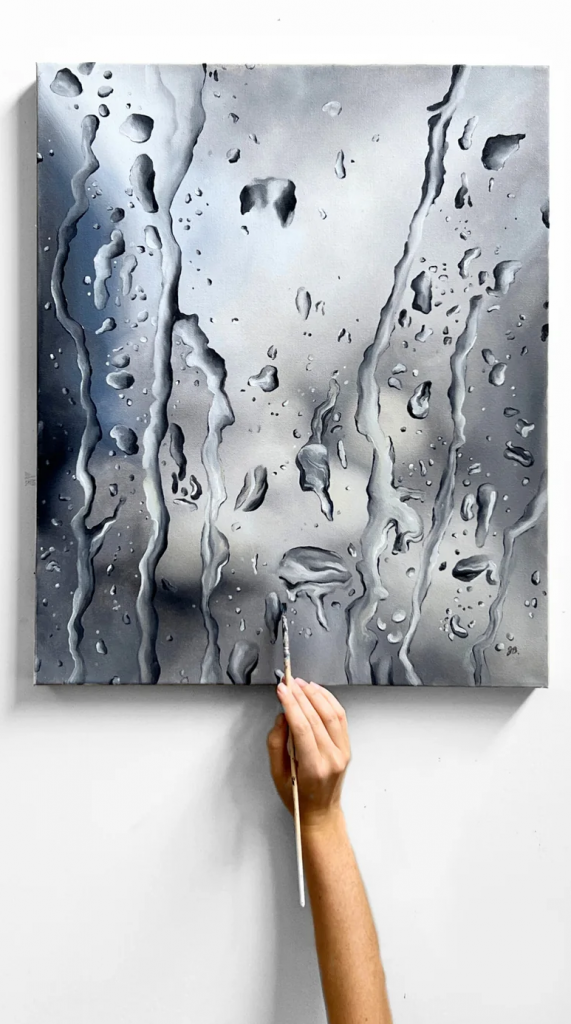 Her latest work is THE RAW COLLECTION. "It's a more modern and stylistic collection I hope to show in stores and galleries. The inspiration was coffee spills! In this work, I took myself to a super carefree tradition of mine and spilled acrylics, ink, paint and wax to satisfy my inner child. I hope to inspire others to pursue their passions and connect with the raw joy they experienced in younger years."
No risk, no reward seems to be her mantra. "I'm only 23 and I am so proud of taking the risk and quitting my corporate job to do what I truly love." 
For more information visit Jaades.com