By Melanie Hennessey
They say if you love what you do, you'll never work a day in your life. Such is the case for Tanya Smith, who has harnessed her creative passion and turned it into a business that makes women look and feel their best.
Smith is the woman behind the camera at Tanya Smith Photography, a Hamilton-based company that specializes in capturing boudoir and beauty images.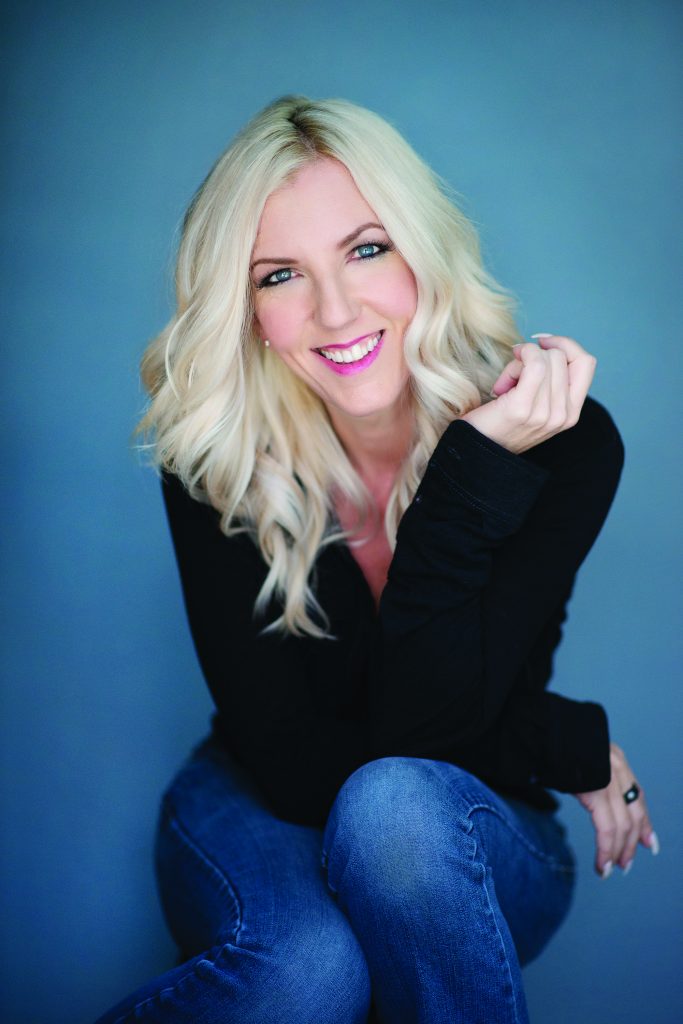 One needn't look much further than the self-taught shutterbug's online portfolio to realize that she's highly skilled in the studio. From beautiful headshots to sexy-yet-tasteful photos of women showcasing their femininity, Smith covers all the bases.
But she has also taken her girl power movement one step further by bringing women together in the most modern way — via social media. Her ladies-only Facebook group that celebrates women's empowerment and all things feminine has grown to an impressive 7,000 members and counting, providing a safe space for women to connect.
Those who visit Smith's natural light studio nestled in Hamilton's trendy Cotton Factory will definitely feel empowered and pampered as their hair, make up and wardrobe is attended to before they let their beauty shine during a photo shoot.
While many people can take a picture, not everyone can make a woman feel at ease in front of the camera, particularly when her clothing leaves little to the imagination, or pose her in an attractive, natural way — two things Smith's clients say she has a special knack for.
So, what's her secret?
How do you make women feel comfortable and bring them out of their shells during a photo shoot?
Most women ask me that. I make a point of meeting people before they come to me (for a photo session). I chat with them and try to communicate that it's nothing like a family photo shoot — you don't pick your clothes and just stand there. It's like a magazine photo shoot. There are people here taking care of you and doing your hair. Once they meet me and look at the studio, and talk about what they're going to wear, it really helps.
Describe the experience for a woman who comes to your studio to have her picture taken.
On the day of the shoot, every woman is nervous; that's normal. But I explain everything to them. Even though you're getting undressed and you're in your underwear, it's actually pretty relaxed. I mostly spend the time posing you before I even put the camera up. Believe it or not, boudoir isn't as intimidating as having your headshot taken because boudoir is meant to be captured moments. Even though you're in lingerie, you're looking down, or your hair is blocking, etc. Once someone goes through the whole experience, they say it was amazing.
In addition to boudoir photography, you also specialize in beauty photography. What does that mean exactly?
Beauty photography showcases you — your face, your smile, the connection you have with your eyes, perhaps your relationship with someone. Beauty can be mother-daughter or BFF shoots.
Boudoir is more a celebration of your body and what you love about it, which I think more women should do. This body is yours — you've had it your whole life, you're taking care of it for you, and it makes you feel good.
What is that you love about photographing women?
For me, to see women unfold in front of the camera is amazing. It almost makes me cry sometimes. They're nervous enough to the point that they're shaking, like they're quivering when I'm posing them, and then at the end they don't want it to be over. They're like, 'I can't believe two hours has gone by.' It's amazing to see. They walk out with confidence; it happens every single time. It changes women. I didn't realize that would happen.
Why is empowering women so important to you?
Because so many women don't know how beautiful they are. We tend to wake up and look in the mirror, and that vision of our hair all messy and the old mascara on our face sticks with us the whole day, but it shouldn't because that's five minutes out of your life. When you get dressed up and go out for dinner, or go out with your girlfriends, you look good, yet we don't hold onto that. But when they do a shoot like this and see how beautiful they are, the way the people they love see them, that's amazing. I'll take you on your very best day and just make you a tiny bit better with posing and lighting. It feels so good to do that. I say it and my clients say it all the time — every single woman should experience it.