Vintage black
Style and comfort go hand-in-hand with this vintage lounge chair with gold metal accent, $968. Available at Joshua Creek Furniture, Oakville.
Sleek accent
Bring modern style to your favourite sofa with this geometrically patterned black feather-filled pillow, $79. Available at Swiss Interiors, Oakville.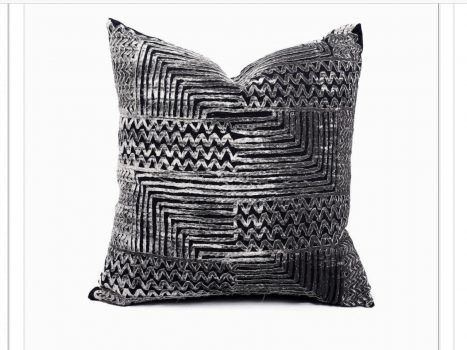 Light inside
This contemporary lantern works as perfectly inside the home as outside. Light a candle inside on a cold night for a cozy feel or use it as an urban greenhouse to brighten your space, $348. Available at Southern Living Design, Oakville.
Pendant style
A stunning accent that will bring guests' gazes upward, this black pendant light adds a contemporary touch to the home, $794.48 (large). Comes in small and medium, as well.
Available at Gerrie lighting, Oakville.
Striking kitchen accent
Make a statement on your kitchen counter with the Solstice kitchen faucet with spray by Riobel, in black finish. Price varies. Riobel.ca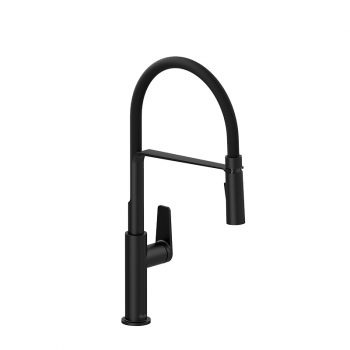 Mixed metal
The multi-level accent table's attractive mix of metals combines an iron frame in black finish with a cast aluminum top and shelves in bright pewter, $1450. Available at Anderson's Interiors, Burlington.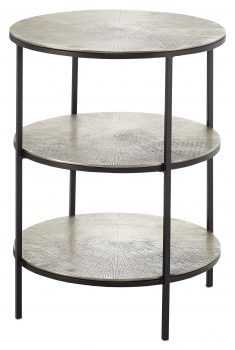 Inspired flooring
A black hardwood floor creates a statement like no other. This Ravenwood floor in the colour onyx, by Anderson Tuftex, is made with engineered white oak making it durable and beautiful. Available at Speers Broadloom, Oakville.