The Queen of Grapes is getting its due… again
By Carmelo Giardina
No wine has withstood as many love-hate relationships as chardonnay. Many might remember that back in the 1990s it was the bottle you'd bring to every dinner party. If you ordered a glass of white at a restaurant, it was inevitably a chardonnay. People were far less interested in who was making it and where it came from than they were about just drinking it. Fashionable and marketable, it was a brand unto itself. It was the unofficial white wine of the decade.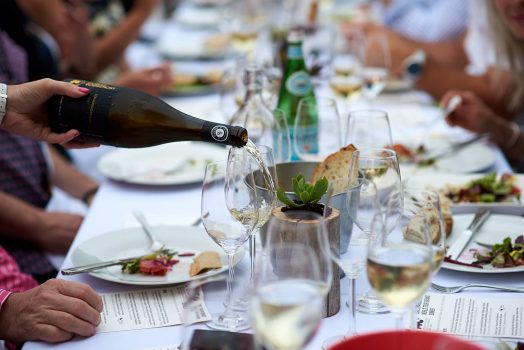 And then everything changed. Chardonnay became the victim of its own immense popularity. A lot of wineries started producing chardonnay and playing up the attributes that people loved the most – sweetness and oakiness – until it became a caricature of itself. Mass producers used wood chips to capture that oak flavour but they overdid it so that oak became the dominant flavour. By the early 2000s, the thought of drinking chardonnay became almost gut wrenching. Restaurants replaced their chardonnay bottles with easy-drinking pinot grigio and sauvignon blanc, ushering in the ABC era – as in, pour "anything but chardonnay!" The chardonnay brand was all but dead to most new world wine consumers.
Fast forward a decade. Improved winemaking practices have produced better wines, and no grape could be happier than chardonnay. Haters have been asked to set aside previously held notions against the grape and re-discover this wine's more formidable attributes.
The perception that chardonnay is a full-bodied, fruit-forward wine with creamy, buttery, rich flavours is somewhat ironic due to the fact that the grape is actually quite neutral in character. Aside from conditions such as climate and terroir that determine the starting point, winemakers essentially have a blank canvas and can make the wine in any style they choose because it is so adaptable.
Chardonnay seems to easily translate the terroir of the region in which it is produced. Warm climate chardonnays, such as the ones made in Napa Valley, emit more tropical fruit flavours. But without a certain level of winemaker intervention, those lovely flavours can easily get carried away and become more baked or stewed like, making the wine fat and dull.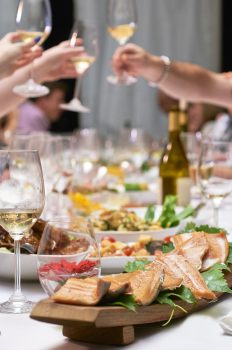 The better chardonnays come from cooler spots where grapes often teeter on the cusp of ripeness, bringing out more expansive aromas, minerality and a backbone of lively acidity. Aside from Burgundy, the birthplace of chardonnay, Canada is producing some of the very best made in the world today because of our "cooler" climate.
In fact, as a tribute to cool climate chardonnay, Niagara hosts the annual International Cool Climate Chardonnay Celebration (i4C) in July each year. This year marks the ninth year as 51 wineries spanning nine countries will come together July 19-21 to celebrate and discuss new ways of producing, enjoying and thinking when it comes to chardonnay. It's a great event for industry professionals however it's an even better experience for consumers.
We may never again go as far as proclaiming chardonnay to be the wine of the decade, but it does make for a great comeback story.

Closson Chase
2017 South Clos Chardonnay
If you haven't yet been to Prince Edward County (situated about 175 kilometres east of Toronto), you're missing out on what wine writers are calling the Burgundy of the new world. It is here that you'll find one of the best examples of cool-climate chardonnay grown outside of Burgundy. The South Clos is bold and complex with spicy and caramel syrup notes. There's excellent acidity holding the fort down until the long, balanced and round finish. Less than 400 cases produced.  ($39.95)

Louis Latour
2016 Mâcon Lugny Les Genièvres
Here's a great example of an "un-oaked" chardonnay, made in Burgundy, that will make your head spin. If the under $25 value isn't enough reason, it has a rich and savoury butter nuttiness to it – typical in "oaked" chardonnay! Grapes are sourced from within the village of Lugny, located high up in the south of the famous Mâcon region. Thanks to its terroir, it was the only village planted with chardonnay
30 years ago. ($23.95)

Quails' Gate
2016 Stewart Family Reserve Chardonnay
This is the flagship white wine made at one of British Columbia's most prominent wineries. The orchard fruit aromas are mind blowing. You'd swear you just took a peach cobbler out of the oven. Your first mouthful will be rich and bursting with stone minerality. Take a minute, then enjoy a second mouthful and notice its creamy, buttery charm. Perfect with salmon and baked potato. This wine is made to be
enjoyed now. ($43.95)

Inniskillin
2017 Montague Vineyard Chardonnay
The 2016 vintage of this single vineyard chardonnay earned a silver medal at the 2018 International Wine and Spirits Competition, proving that Inniskillin isn't just a one-trick pony that produces world-class Icewine. The 2017 growing season wasn't nearly as hot or as long as 2016's, and so, the fruit was able to form better overall balance, including acidic structure and just the right amount of sweetness. The result is yet another well-made expression of Ontario chardonnay.  ($25.95)

Arterra 2017 Chardonnay
Arterra is the premium label born out of Jackson-Triggs and currently produces pinot noir, pinot gris and chardonnay. Grapes were selected from premium sites in Niagara to create this smooth and quite elegant wine which showcases layers of citrus fruits, honey, wet river stone, white flowers, and subtle undertones of smoke on the nose and palate. This is a very balanced and intricate chardonnay, round and full with a very plush texture. Pair this with rich comfort foods like fettuccini alfredo with chicken or a creamy risotto. ($29.95)
Redstone 2013 Chardonnay

Redstone is the sister winery to Tawse Winery, and is located in Beamsville. Aside from this beautiful place which has been made famous for its restaurant and dining experiences, the wines made here are unique in the sense that the soils are red clay and thus can produce a variety of complex flavours in grapes. This chardonnay from the 2013 vintage is quite ripe, with melon and peaches on the nose alongside crisp minerality. It's got bright acidity and a citrusy mouthfeel that's complimented with hints of toasty oak. ($32)

Stratus 2016 Chardonnay
Such an elegant chardonnay crafted with a stroke of pure mastery by winemaker J-L Groux. Stratus doesn't want you to dwell on the fact that this wine is made in a natural style with indigenous yeasts and is unfiltered. Afterall, it's nothing new. They've been doing this with their chardonnays for a while now. What Stratus does want you to dwell on is this wine's exuberant personality. Deliciously balanced and finely tuned, this does justice to the very essence of cool climate winemaking. Experience notes of freshly buttered bread, ripe apples, peaches, roasted corn, stone minerality and subtle flint smoke. A contemplative wine if there ever was one. ($49)

Tawse 2014 Robyn's Block Chardonnay
 This single vineyard, flagship chardonnay bottling comes from 35 year-old vines of the Robyn's Block estate vineyard. The vineyard, named for eldest daughter of Moray and Joanne Tawse, is renowned for its ability to produce wines of superior quality year after year. Made organically – and more specifically, bio-dynamically – this, from the cooler 2014 vintage, is abundant with sweet melon, coconut and caramel, complimented by oak aromas. Bright acidity with lemon, lime and pineapple flavours makes this refreshing and utterly satisfying to the very last drop. ($45.95)

Freemark Abbey 2017 Chardonnay 
Tropical flavours abound in this traditional warm climate Napa Valley chardonnay made by one of California's most prestigious producers. Leaping from the glass are aromas of mango, peach, pear, citrus and banana – not something you'd generally get from cooler climate chardonnays. The palate is likewise complex with flavours of green apple, peach cobbler, vanilla, nutmeg and complete with a lively backbone of lemon-lime acidity. It's creamy, contemplative and will compliment a wide array of dishes, including Thanksgiving turkey with all of the fixings! ($39.95)

Cambria 2016 Clone 4 Chardonnay
The Cambria estate is located within Santa Barbara County and the wines here express the unique terroir of one of the very few cool-climate pockets in California. Produced under sustainable practices, Cambria's Clone 4 chardonnay is sourced from a spot that sits 400-800 feet above sea level and thrives on a daily dose of fog-swept maritime weather that funnels in from the Pacific Ocean. Notes of tropical fruit, tangerine, apples, and citrus dominate the senses and carry on through the tasting experience ultimately leading to a bright, crisp and very pleasant finale. ($34.95)