Chrissy Teigen in the kitchen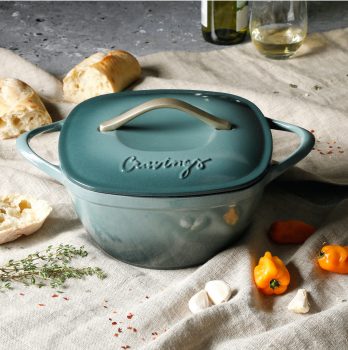 Hudson's Bay has launched Chrissy Teigen's cookware, called Cravings by Chrissy Teigen. Exclusive to The Bay, the collection includes cookware, dinnerware and drinkware. "I am so excited to bring the Cravings collection to Canada with Hudson's Bay," says Chrissy Teigen. "As a genuine lover of food and experimenting with recipes, I know this collection will provide all the tools that chefs at home need to serve up amazing dishes for everyone to enjoy." Now available in select stores, on thebay.com or through the Hudson's Bay app.
Mississauga's food doula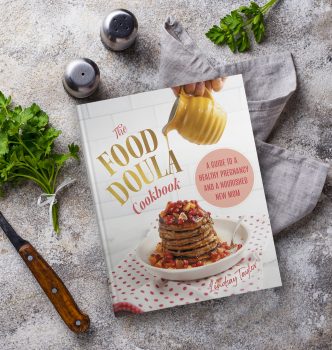 Mississauga resident Lindsay Taylor is the author of a recently released book called The Food Doula Cookbook: A Guide to a Healthy Pregnancy and a Nourished New Mom. A certified culinary nutrition expert, an experienced doula, and the mother of two daughters, Lindsay is an advocate of a "no rules, no guilt" pregnancy. In addition to easy-to-make recipes for nutritious meals, Lindsay offers advice on foods that help combat morning sickness, tips on dealing with food cravings and aversions, and suggestions for foods that support breastfeeding.
Summer sipping
Indulge in a glass of refreshing, healthy cold tea on a hot summer day. Toronto-based Blink Teas offers a wide array of delicious teas, including its new Organic Moringa Mint – peppermint with powdered moringa leaves. Moringa is nutritional powerhouse, high in antioxidants, antibiotics plus a variety of proteins, vitamins and minerals. Blink will offer the tea in loose-leaf and in plant-based, biodegradable pyramids. Cottagers, look for Blink teas in Port Carling this summer at Field of Greens and York + Mason. Blinktea.com.
New local gourmet markets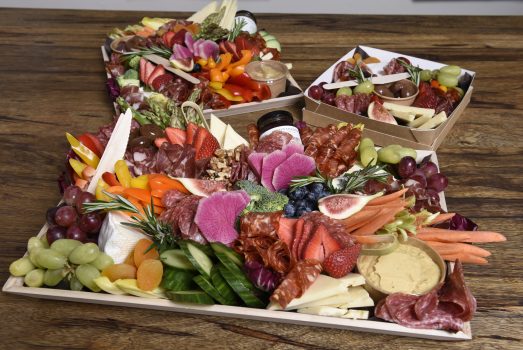 The Platter Co. Gourmet Market, located is Burlington's newest "Foodie" destination. It offers homemade fresh & frozen prepared meals, handcrafted appetizers, artisan charcuterie, cheese or crudite platters, speciality food items, fine cheese and more.  Helping you Elevate The Everyday. Theplattercompany.ca
The Simple Kitchen recently opened in downtown Oakville to share its mission of prevention through nutrition. Along with a selection of wellness-based food brands that include keto, paleo and gluten-free options, order from its menu of hot beverages, smoothies, all day breakfasts and bowls, soups, chili and sauces. Thesimplekitchenoakville.ca