By Barbara Ramsay-Orr
Barbados was my first Caribbean island and has forever imprinted itself on my memory.
I remember being astounded by how loud the tree frogs were. I learned here that a slice of papaya tastes wonderful with fresh lime juice squeezed over it, and that, if you aren't careful when having breakfast on the terrace, the saucy yellow-eyed black birds will steal your toast.
While I have been to other islands, Barbados is the one I return to most often.  This winter it is a good choice for a holiday in the sun, with its many tropical experiences, carefully controlled Covid protocols and a food scene that promises to satisfy the most demanding gourmet.
What I love most about the island is the mix of high sophistication and casual informality,
Those who enjoy the ceremony of high tea can savour 35 different kinds of tea amidst pink walls and flower filled gardens at the Fairmont Royal Pavilion, on St. James Beach. I loved the tiny perfect sandwiches, exquisite cakes and iced biscuits. It felt very English but then Barbados has always had close connections with the Brits, who settled on the island in 1627 and who still visit here in large numbers. For a real indulgence, book one of the resort's villas which come with daily breakfast, a butler, and VIP transfers to and from the airport.
For a less formal stay, consider the Sea Breeze Beach House, south of Bridgetown near St. Lawrence Gap and close to Oistins. It is a four-star all-inclusive resort, freshly decorated and great value. There's no high tea, but there is a very cute Rum Shack near the pool where guests can enjoy rum punch, Bajan cutters, fresh fruit juices and coffee. (A cutter is a Bajan specialty consisting of a salt bread bun with something in the middle, usually a fish cake.) I loved having morning coffee in the deck chairs overlooking the ocean before the day got too warm.
Of all the Caribbean islands. Barbados is number one for culinary sophistication and variety.  You can dine like a celebrity or eat like a local.
Barbados boasts a range of high end restaurants that offer international cuisine in beautiful situations. Champers Restaurant and The Cliff offer fine dining with breathtaking outlooks on the ocean. It makes for a special evening, to dress up, show off sunburned shoulders and sip an island cocktail. You may well rub those shoulders with visiting celebrities – Drake was a recent visitor to The Cliff, and island-born Rhianna returns frequently.
My own celebrity encounter saw me having dinner with George Washington – well, at least with a George Washington impersonator, when I visited Bush Hill House. The U president-to-be came to Barbados in 1751 at the age of nineteen with his ailing older brother, Lawrence. He stayed for two months in Bush Hill House and historians claim his stay in Barbados, the only time he was outside of the United States, changed him in important ways. The Barbados National Trust, which runs the house, puts on dinners which are reconstructions of the menus that Washington would have enjoyed during his stay here. It is a fascinating culinary encounter with history and well worth experiencing if there happens to be one of the dinners scheduled during your visit. Even if you don't do the historic dinner, the house and museum are definitely worth a visit.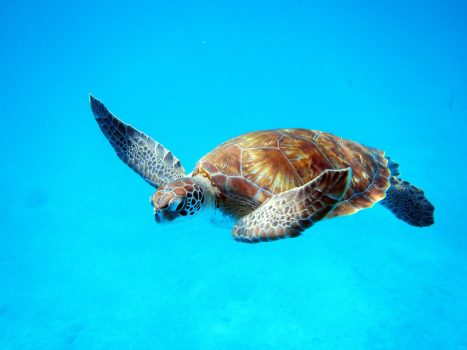 For a more casual meal, particularly for lunch, Little Good Harbour's Fish Pot Restaurant is lovely, with local fresh fish on the menu and the chance to dine with your feet almost in the surf.
But my favourite dining is casual island style, exemplified by the Friday night fish fry at Oistins, a small fishing village at the southern end of the island. It is definitely touristy, but it is touristy for a reason – everyone has a good time. On my last visit, I perched on a picnic bench as the sun set to devour some fresh flying fish with chips and macaroni pie, a cold Banks beer and a slice of rum cake. There was great music, and couples danced under the stars.  Oistin's fish fry is always a party.
The best way to get a taste of authentic Bajan flavours, in my view, is to do a roti tour.  Barbados is justly famous for its roti and you can get them at little roadside places all over the island. A friend  who is a notorious roti addict, took me to the Indian Grill in Bridgetown for one of the best shrimp curry roti I have ever had. We took them back to the beach and sat by the water with curry juice running down our chins and wished we had ordered twice as many.
Locals sing the praises of Cuz's, a small stall on the beach next to the Hilton where the eponymous and taciturn Cuz serves the best fish cutters on the island.  You can also walk around downtown Bridgetown to visit Cheapside Market to partake of hot fish cakes and salt bread with pepper sauce and coconut water or visit the fish market close by where visitors are always welcomed.
There are several rum distilleries on the island that offer tastings and mixology experiences, like the historic St. Nicholas Abbey. At the Mount Gay distillery you can pick up a bottle of an eye-poppingly-expensive special edition aged Mount Gay rum to take home or learn how to pair rum with different food courses. And of course, there are the rum shops.
Luxury adventures are in ample supply on the island. You can watch the polo matches during the season or the car races at Bushy Park. There is yoga on the beach, guided hikes and every kind of water sport you may crave.
Or you can lie on the beach and watch the tide come in. Whatever your inclinations are, you won't be hungry or bored in Barbados.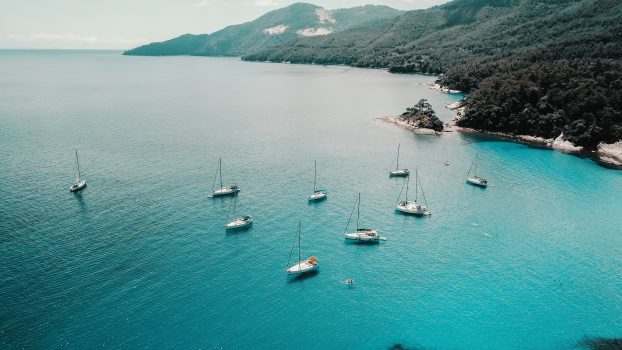 When You Go
Jaana Kuntonen at Sunlinc advises that visitors have returned in large numbers to the island, and reservations for the winter season are robust. Close to 60 per cent of the population is vaccinated, and there are careful procedures in place to protect both visitors and locals.
Covid Protocols on the Island
Covid restrictions are in place to ensure that health protocols are keeping visitors and island citizens safe.  Potential visitors should download the BimSafe app to see the up to date protocols and to fill in the appropriate forms ahead of time. I would not advise unvaccinated individuals to travel. The protocols can change at any time so be sure to check for up to date information.
Airport Transfers
For real white glove treatment, and perhaps an extra level of safety, visitors can book Five Star Fast Track to arrange for a personalized meet & greet, a private escort through immigration and customs lines and private limo transfers. The service also arranges VIP departure assistance.
Co-Living in Barbados
If you fall in love with Barbados, the island has a plan for you. There is a special "Live and Work for a Year" program that is perfect for a digital nomad who can work from a distance and would like to live in the sunshine rather than sit in a chilly office for the winter.