By Barbara Ramsay Orr / Photos by Rebecca Dumais
Every now and then you meet someone who exudes more than their fair share of energy and positivity. Lorraine Fiset is one of those people and there couldn't be a better person to be the face of Andrews' Farm Market and Winery.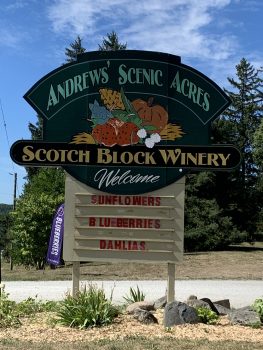 Andrews' Farm, located in Halton Hills, is one of the last pick-your-own farms, and people come from Toronto and surrounding areas to fill baskets with strawberries, raspberries, asparagus, blueberries and whatever's in season. With 165 acres of green escarpment land, the farm is a perfect place to harvest fresh produce and breathe in the country air. "Our most important crop is oxygen!" Lorraine tells me.
The farm was established in 1980 by Bert and Lorraine Andrews and the operation has continually matured, adding new crops and experiences. Today the farm has a new owner, and Fiset manages the many facets of the business, which runs from May to November. It's ideal for a family day out. It's also a crash course in local food facts.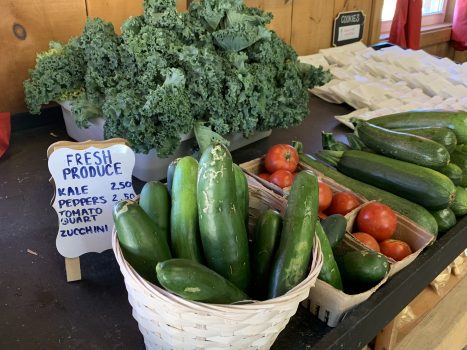 Visitors get more than fresh produce and outdoor exercise. They learn about the origins of their food, how much work goes into growing and harvesting it, and what food actually looks like when it's not wrapped in plastic. "I'm still surprised by how little some people know about nature," Lorraine explains, recounting a customer who claimed there wasn't any asparagus in the field. "We reassured her that there was, and she was adamant. "'There are no trees!'" Fiset says the customer had insisted. "How could she imagine that asparagus grew on trees? And I puzzled over how she pictured an asparagus tree would look. Did she think the spears would grow up or would they hang down, I wondered," and she laughs good-naturedly at the thought.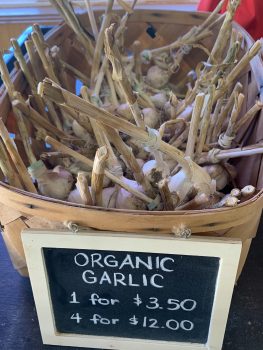 With food prices climbing daily, pick-your-own farms remain an attractive way to get the best fruits and vegetables, at peak freshness and a reasonable price. Thinking about making jam, baking pies or making preserves? This is the place to start.
The Farm Store sells pies and butter tarts, baked daily on the premises. The store also has preserves, bread, and fruit, with everything coming from local suppliers as much as possible. The winery uses produce from the farm to craft award-winning wines. Try the Cassis black currant dessert wine for an elegant finish to a meal. The pumpkin spice wine is a seasonal treat.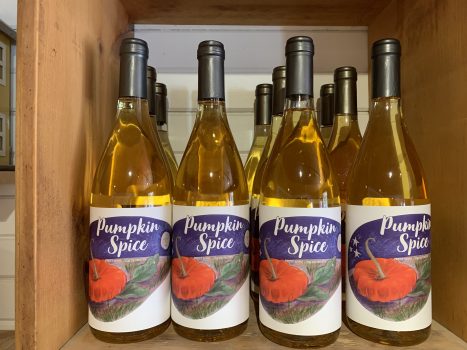 The farm is particularly glorious in the fall when the escarpment blazes with autumn colour and the corn, pumpkins and squashes are ready to pick. The farm has corn mazes, hay bales, corn boils, hot apple cider, and cozy outdoor campfires. "We have every size of pumpkin, from the Jack Be Littles to 130-pound giants. We do a session with the kids where they make their own Pokemon pumpkin and they love it."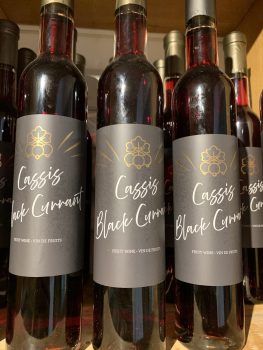 One element that creates the engaging atmosphere of the farm is the staff. Fiset hires local young people as much as possible. Shelby, a Georgetown teen, has been working at the farm for five seasons. "I've learned to be more outgoing and to talk to customers by working here. It's rewarding to see people happy and to make them feel welcome."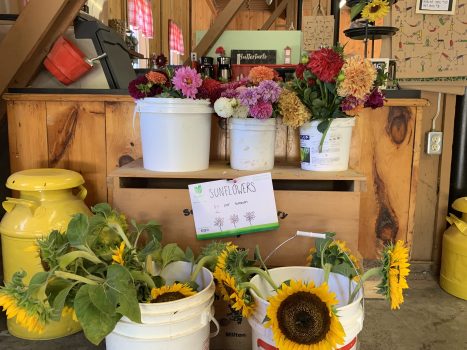 Fiset is there to see that the ethos of Andrews Farm continues to guide their path. "We aim to get more people to understand how important local farms and farmers are and how essential locally grown food is. We want everyone to be more aware of what they put in their mouths!" On October 7, the farm will host a celebration of Ontario Agricultural week. Visitors will have an opportunity to meet with producers and farmers and learn about the value of choosing local produce. There will be a corn roast and every child will get a pumpkin.
For more information visit andrewsscenicacres.com