By Carmelo Giardina
Almost six months removed from those devastating wildfires in California wine country, the nearly decade-long prayer for water hasn't ceased. Simply put, California is parched. Despite the odd rainfall every now and again, three quarters of the area is still suffering severe drought effects.
Many of the consequences of such an epic drought are obvious and predictable. In 2015 wildfires ravaged nearly 900,000 acres of land in California. However it was the 2017 California wildfire season that was the most destructive on record – 1,381,405 acres burned as a result of 9,133 total fires. The October fires alone caused more than $9.4 billion in insured property losses, becoming the costliest group of wildfires ever.
Usually it's forests that burn uncontrollably. But this particular time, acres of precious vineyards were hit. And when 90 percent of the USA's wine comes from California, the alarm bells ring extra loudly. Both drought and fire have impacted California's wine industry to the point where winemakers are shifting their practice to be more adaptive. But this adaptive process – which can include thinning vines to produce a sweeter, more concentrated crop – can lead to limited yields, which in turn drives the value of the wine up.
But despite yields being down and prices on a steady incline, the quality of the wines have, at the very least, been exceptional, and that certainly has been something to celebrate – not to mention worth paying for.
Farmers have taken note that California's "old vines" have rather successfully weathered the drought storm. Having been around for decades, if not centuries, they bear roots that over time have penetrated so deeply into the soil they no longer need any external water.
So as California continues to be put to the test, adaptive farming isn't the only key to saving a precious industry. As we're finding out, there's always a major benefit to having deep, strong roots.
Did You Know?: Because grapes are a Mediterranean crop, they can survive on minimal water. When vines are deprived of water, their roots must stretch further into the earth, searching ever deeper for any source of water and nourishment. You get smaller berries, but those berries produce high-quality wines with concentrated, rich colours and flavours; in other words, vines that get less water grow grapes that make better wine!
WEST FAVOURITES:

Beringer 2015 Knights Valley Cabernet Sauvignon ($44.95)
Founded in 1876, Beringer Vineyards is the oldest continuously operating winery in the Napa Valley, and is even listed as a California Historical Landmark! Maker of many wines and styles, one of Beringer's signature reds is this soft and silky Bordeaux style blend made primarily using Cabernet Sauvignon (87%). There's a reason why Cab is king in California and this is a leading example.

Freemark Abbey 2013 Merlot ($39.95)
Presenting a deep opaque red ruby color in the glass, this Merlot expresses rich dark fruit aromas composed of dark cherry, plum and dried herbs. There is a milk chocolate nuance with integrated spicy oak. Coupled with the rich dark fruit, there is a hint of arugula adding to the complexity. The entry and finish are very smooth with integrated fruit resembling black cherry. The wine's depth, coupled with its rich flavours, provides a finish that's long and harmonious. Well done.

Folie à Deux 2015 Russian River Valley Chardonnay ($24.95)
Some of the most globally renowned Chardonnay is made from Russian River Valley fruit. Although the alcohol level is low in this 2015 edition, this wine is medium-bodied with a memorable crispness. The flavors are representative of fully ripe, developed fruit with a bright and vibrant acidity. Indicative of its cool-climate origins, this wine showcases notes of toasted pear strudel, apple, apricot and vanilla—all framed by a richly textured palate. For an excellent pairing, serve this with baked salmon topped with a freshly-squeezed lemon.

La Crema 2015 Sonoma Coast Pinot Noir ($34.95)
Another family-owned artisan winery, La Crema focuses exclusively on cool-climate appellations. That means grapes spend more time on the vine allowing for a deeper, more dramatic spectrum of flavours and aromas to develop. And that creates decidedly rich and layered wines like this beauty. Presenting multi-layered flavours of red, blue and black berry fruit, the finish is smooth, warm and accented with exotic spice.

Napa Cellars 2014 Merlot ($29.95)
Grapes for this Merlot are sourced from three main vineyard sites, including Oak Knoll region (88%), along with small portions from Carneros and Rutherford — regions ideal for cultivating top quality Merlot grapes. What you get in the end is an elegant, intricate, complex and balanced wine, boasting aromas of dark plum, mulberry, graphite, with toasted notes and a slight hint of lavender. Flavours of red berry fruit and fresh toast hit the palate with a drying finish. Pair this with honey-barbequed chicken with a side of ricotta risotto.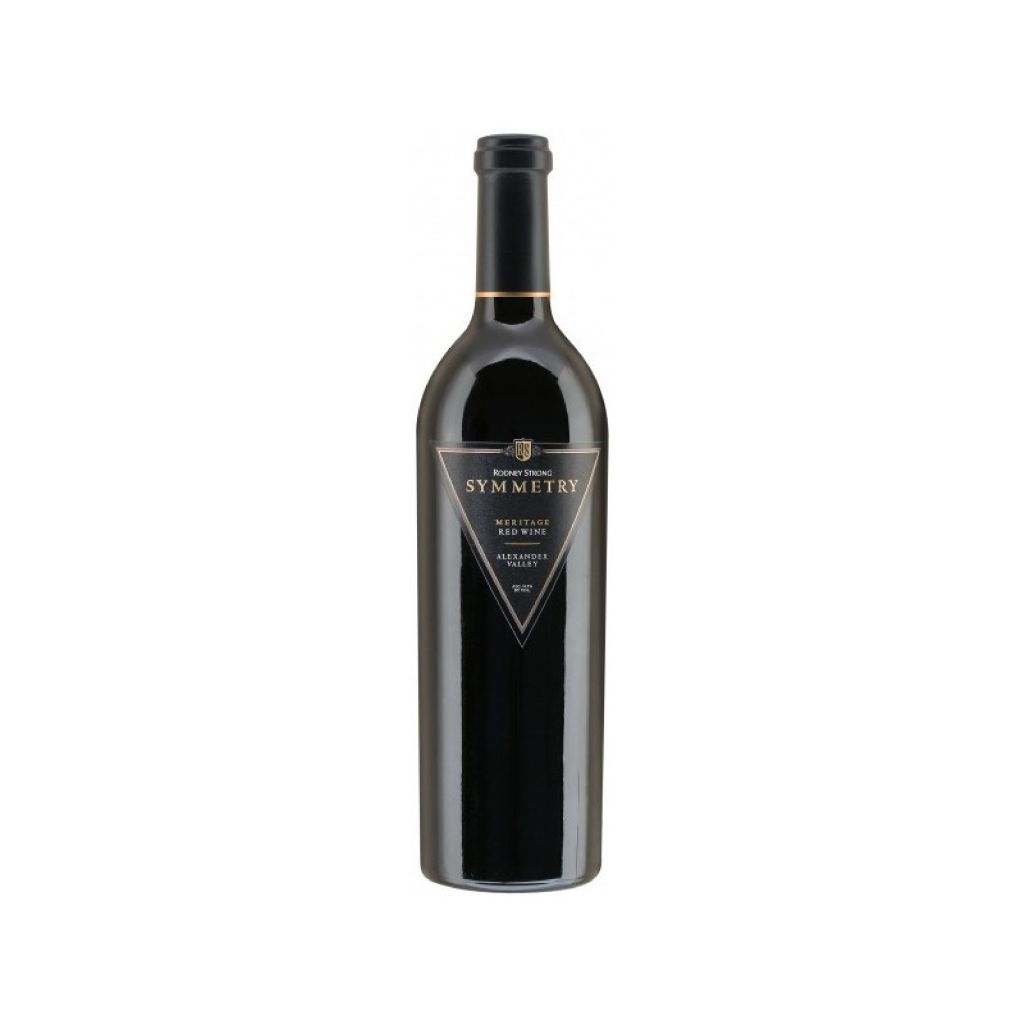 Rodney Strong 2013 Symmetry, Red Meritage ($79.95)
Hailed for their modern style of artisan winemaking, Rodney Strong is family-owned, solar powered and sustainably farmed. They are also Sonoma County's first carbon neutral winery. This Symmetry Meritage (blend of Cabernet Sauvignon, Merlot and other traditional Bordeaux grapes) is their flagship effort and unfolds on the palate with silky layers of black fruits and dark chocolate. This wine is rich, harmonious, elegant, and can cellar for the next 20 years if you can resist its calling.

Stags' Leap 2014 Petite Sirah ($49.95)
Another one of California's oldest wineries, Stags' Leap Winery is acclaimed for producing wines expressive of its unique terroir. When pouring this opaque, almost purple ink coloured wine, an immediate fragrance of blueberries and lavender hits the nose and is complimented further with pepper spice, blackberry and raspberry flavours on the tongue. It's tempting to want to open this now, but this has the complexity to age and evolve for many years to come.

Ravenswood 2015 Old Vine Zinfandel ($21.95)
The old vines that supply this Zinfandel – out of Lodi, California – ripen early from the warm weather and lead to a soft and very fruit-driven wine. And this Zin sure does explode with blueberries, black plums, vanilla and cocoa. It's lush and mouth filling, presenting incredibly silky tannins that slide into a long, flavourful finish. Pair with herb-crusted chicken and feel your taste buds sing!