By Laurie Wallace-Lynch |
Cooking in a castle was just one of the memorable experiences on a Viking cruise from Rome to Barcelona…
Learning to make traditional Italian pasta with a chef at the 16th-century castle in Tuscany, Italy, followed by a wine tasting and enjoying the fresh pasta we made… That's what bucket list travel experiences are made of.
Perched high on a hill in the Tuscan countryside sits Castello del Trebbio. From the terrace of the vineyard, you can see an abundance of olive trees in the foreground with rows and rows of vineyards in the background. It feels like a scene straight out of the movie, Under the Tuscan Sun.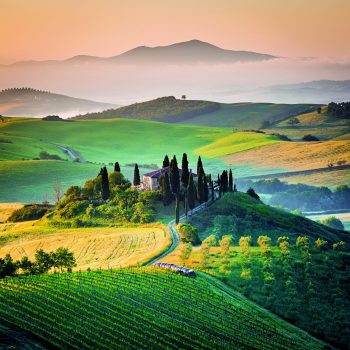 Built by the Pazzi family, powerful Florentine nobles, the Baj Macario family of winemakers purchased the soaring stone structure and vineyards in 1968.
After a guided tour of the wine cellars and historic castle, we arrive in the kitchen where Chef Jerry Zanieri warmly greets us and hands us aprons to begin our cooking class. I'm part of a small group which arrived by bus from the Viking Sky cruise ship.
Gathered around the enormous kitchen island, we take turns making, rolling and cutting the dough. It's a simple mixture of eggs, flour, a pinch of salt and a bit of extra virgin olive oil. After letting it rest for 20 minutes, guests have fun using the huge wooden rolling pins to roll the dough to be as thin as possible. Then Chef Jerry folds the pasta sheets several times and using a huge knife, demonstrates how to cut the dough quite thin for spaghetti or thicker for fettuccine. He uses his fingers and pulls the pasta up into the air, gives it a good shake and the dough strips form fettuccine noodles. Then over to the stove. The castle chef (who caters to private dinner parties and small weddings) shows us how to chop and stir two traditional sauces: a tomato-based Bolognese with sausage meat, and a vegetarian sauce of chopped shallots, carrots, celery, onion, shredded zucchini, fresh cream, thyme and basil.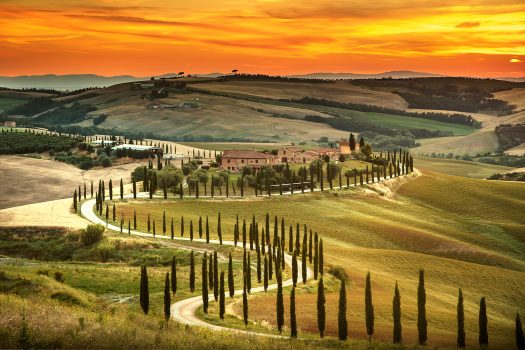 "This is my family's recipe for making old Italian traditional pasta dough," says Chef Jerry.  "The key is that everything is fresh. The tomatoes, vegetables and herbs were picked fresh from my garden behind the castle."
Hungry after our winery and castle tour, we retire to the enormous dining room that could easily hold about 40 knights – or about 15 Viking guests. Our first course is an h'oeuvres plate featuring local cheeses, French bread, olives and other delights paired with two wines from the castle's cellars (including Toscana IGT Pazzino Castello del Trebbio, and Toscana IGT De'Passi Castello del Trebbio). More wine is poured in anticipation of the main course, namely Castello Chianti Rufina Riserva DOCG Lastricato Castello del Trebbio. Suddenly the chef and his team march into the dining room carrying huge platters of the Bolognese and Vegetarian Pasta we helped create. We pass the platters around the table family-style. The tomato-sausage Bolognese is rich and savoury, while the vegetarian pasta is mild with depths of flavours. Then to cap off the meal, plates of Biscotti are passed around as we dip our cookies into glasses of sweet wine.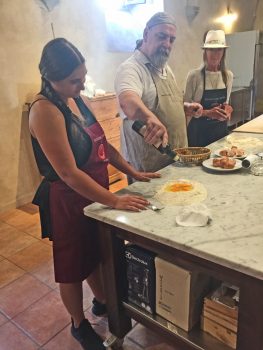 Boisterous applause for Chef Jerry and his team as we head back for the bus, tired, full and oh so happy.
Viking Cruise Lines offers a walking tour of each port visited along with plenty of optional tour excursions to visit castles, wineries, monasteries and more. The Cooking in a Tuscan Castle was an optional tour, but well worth the price and the experience.
The seven-day Iconic Western Mediterranean Cruise travelled from Rome to Barcelona with dream destination tours of Tuscany and Pisa in Italy, Monaco, Marseille and Sète in France and Barcelona, Spain. To see Rome, guests need to book additional pre-cruise days, otherwise, they go straight from the airport in Rome by bus to the cruise terminal.
Viking cruise ships hold approximately 900 guests, so they're smaller than the mega cruise ships, and never feel crowded. The ships are elegantly designed with a Nordic touch. Viking Sky boasted two swimming pools, LivNordic Spa with all of the amenities including a snow room and hot tub for a true Nordic experience, a fitness centre, a library, boutiques and shops, five bars, an elegant main dining room, pool bar and grill and more. There are also two specialty dining rooms where reservations are required. A highlight was the guest lectures by Viking Resident Historian and author Dr. Amy Forss, PhD, on the history of the destinations we were about to visit.
The rooms are spacious, beautifully decorated, and incredibly comfortable, and rooms are cleaned twice daily. Everything is spotless. It's the epitome of luxury to come back to your room after a day of exploring in the summer heat, take a shower (or hit the pool) and then take an afternoon nap as you lay on the upscale linens and comfy beds. Pure heaven!
The main dining room is open concept with no reservations required and you can sit at a different table for two or more every night (rather than being assigned a table and a time). The dress code is 'elegant casual' with a dress or skirt or slacks for ladies and collared shirt and trousers for men, but no jeans or shorts or running shoes are permitted.
Speaking of running shoes, be sure to take one or two pairs of comfortable walking shoes and prepare to travel good distances on the walking tour excursions. The guided tour of Pisa took us into the Piazza dei Miracoli (Square of Miracles) where we craned our necks to admire the domed and marble-clad Romanesque Pisa Cathedral, the magnificent circular Baptistry and that famous leaning tower, one of the most remarkable architectural structures remaining from medieval Europe. Its original height was 60 metres, but according to towerofpisa.org, the tower began to lean during the construction of the third story in 1178 due to soft, shifting ground. Today the tower is more than five meters off perpendicular. Several attempts have been made to rectify or straighten the tower, without success.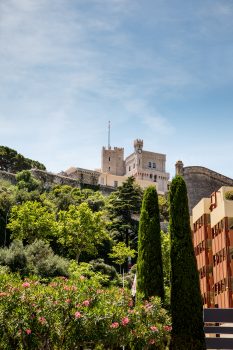 You can book ahead of time to hike up the 251 stairs of the tower for a stunning view of Pisa – or not.
Monaco is a glittery gem on the French Riviera. Known as the city of the rich and famous, this small kingdom boasts some of the world's most exclusive shopping. This is the city known for the fairy tale romance and wedding of actress Grace Kelly to Prince Rainier III.
It will cost 17 Euros just to get in to see the world-renowned Monaco Casino (gambling is extra). The Leisurely Walking Tour of Monaco includes a stroll through The Rock, the heart of the medieval quarter of Monaco where the Mediterranean provides a spectacular backdrop along the cliff walk. We toured St. Nicholas Cathedral, the burial site of royals, including Princess Grace. Enjoy stunning views of the Mediterranean and the harbour lined with mega-sized yachts. One yacht we saw was as big as four city blocks and had a regular-sized yacht as a dingy, plus two jet skis.
Scenic Marseille lives up to its name. Marseille is France's oldest city – a picture-perfect historic city nestled between the glittering Mediterranean and the surrounding hillsides. In the Vieux Port or Old Port, dozens of white sailboats bob in the harbour against a backdrop of historic buildings. Off in the distance, perched high on a hill, is the historic Notre Dame de la Garde, a neo-Byzantine-style basilica that features the statue of the Virgin Mary on the top of its bell tower. The scenic quay is one of the most romantic walks imaginable, lined with cafés and shops. There's also plenty of shopping available in the Old Port, along with lively cafés and gelato bars.
Sète or Montpellier in France is yet another Mediterranean seaside town that's oozing with historic charm. Here we had the rare opportunity to enjoy a vermouth tasting at the Noilly Prat cellars at the Port of Marseillan. Turns out there is an important connection to Canada at the Noilly Prat cellar. Their gigantic casks are made from Canadian oak that's shipped to France and made into enormous barrels in which to store the vermouth.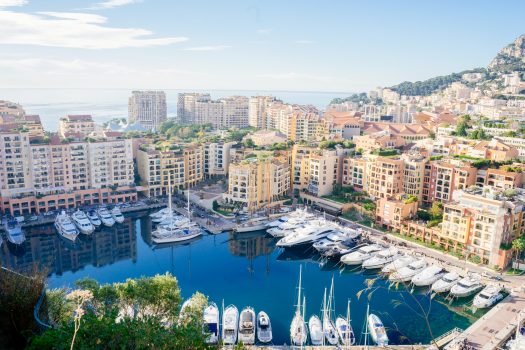 After a tour of the winery and museum, we got to taste the goods. My favourite was Noilly Prat Ambre and the original Noilly Prat Dry. According to our guide, a dry martini with Noilly Prat was the drink of choice for James Bond who preferred his martinis 'shaken not stirred.'
Beautiful Barcelona. There is so much to see and do there that I quickly realized you can't do it all in one day. The Iconic Barcelona Tour by bus was included in the cruise fare and gave visitors a chance to see one of the most famous buildings in the world – the neo-Gothic Barcelona Cathedral Sagrada Familia, designed by architect Antoni Gaudi. 
You can't go to Barcelona without seeing one or a few of Gaudi's intricate, distinctive buildings throughout the city centre. The façade of Casa Batlló has balconies that look like skulls and the supports on the windows resemble bones. Multicoloured tiles arranged in intricate mosaic patterns adorn many of Gaudi's buildings.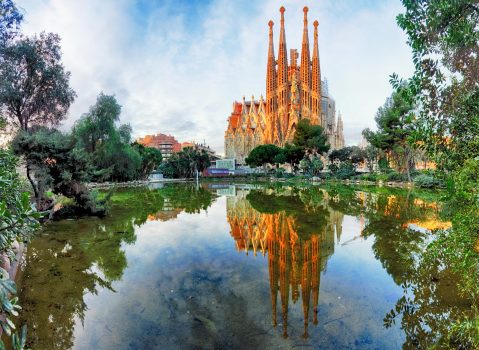 Barcelona is also famous for its culinary scene and a must is to experience the tapas bars. Having only experienced a small taste of Barcelona (and not enough tapas), it's a city I'm determined to revisit (and enjoy a longer stay).
Celebrating its 25th anniversary in 2022, Viking Cruise Lines was named both the No. 1 Ocean Line and the No. 1 River Line for 2022 in Condé Nast Traveler annual Readers' Choice Awards. Viking was also named the No. 1 Ocean Line and the No. 1 River Line in the 2022 Travel + Leisure World's Best Awards. After enjoying this Mediterranean experience, it's easy to see why Viking is such a top-rated, award-winning cruise line.
For more information visit Vikingcruisescanada.com