By Carmelo Giardina |
A trio of wines that spotlight a remarkable region…
Tenuta Luce, a name that evokes the sunlight of Montalcino, has always honoured the vision of its celebrated founders and the symbolic wine of its estate, the aptly named Luce.
The fabled history of Tenuta Luce began in the early 1990s, with Vittorio Frescobaldi's encounter with another great wine figure, Robert Mondavi. For their ambitious project, these two far-seeing pioneers selected Tuscany – and more specifically Montalcino – a region already celebrated for its world-class wines. Both Frescobaldi and Mondavi were moved by the desire to make a wine that would exceed the boundaries of tradition, all the while without denying it.
They would create a great Tuscan wine that could reflect the Montalcino terroir using two grape varieties: merlot and sangiovese. It would be a wine made without concessions in quality – a super Tuscan that consumers around the world would appreciate and endorse.
The first two vintages of Luce (1993 and 1994) debuted together in 1997 and, unsurprisingly , aroused great curiosity and interest. Luce was immediately received as a wine with a distinctive personality and innovative character.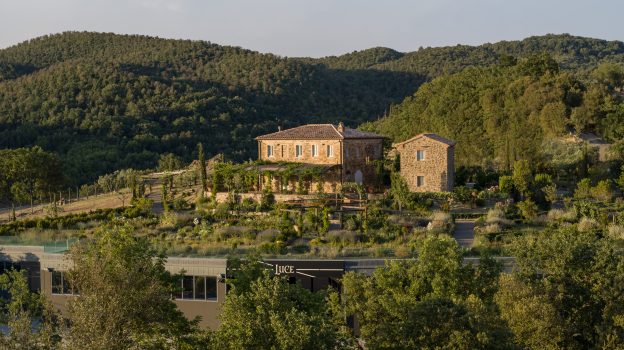 Additional wines would soon be added to Luce's strict portfolio, including Lucente in 1998 – a much more affordable blend of merlot and sangiovese that presents itself as more of a vineyard blend selection and comes across as a fruit-forward, immediately enjoyable wine, but no less special. It was the creation of the Luce Brunello in 2003, however, that became the estate's true homage to the Montalcino region's tradition.
Brunello di Montalcino is one of Italy's most revered wines, and arguably represents the apex of what the sangiovese grape can express. While consumers and critics often seem eternally destined to debate the relative merits of a more traditional style versus a more modern one, it's impossible to argue that today's Brunello wines represent a seriously delicious selection of wines, no matter how they're made.
According to Italian DOCG guidelines for Brunello di Montalcino, the wine must be made from 100 per cent sangiovese and aged for at least four years. Two of these years must be spent in oak, and the wine must be bottled at least four months before commercial release.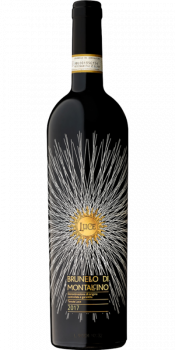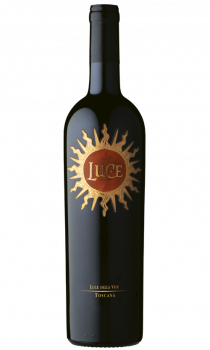 Speaking on the most recent release from the 2017 vintage, winemaker Alessandro Marini says that "the 2017 Luce Brunello is an immediate wine, with a purity of fruit and a beautiful freshness on the palate. You have a pure expression of sangiovese (that's grown) on schist soils in Montalcino."
Compared to the 2015 or 2016 vintages – two vintages that are considered to be the best in Montalcino in recent years – Marini says, "the 2017 is more fruit forward, already much more approachable with good aging potential. Ultimately, each wine reflects the vintage in which it was made, so it's not the same wine every year."
Throughout the last decade and a half, the wines of Luce have undergone what the estate would describe as an evolution more than a revolution. With the conclusion of the partnership with the Mondavis in 2004, Lamberto Frescobaldi – son to Vittorio – took over direction of the project, and began moving the estate, and its wines, further forward.
Continuous improvements include the acquiring of a new facility in 2016, used for vinifying and aging their wines, and incorporating the use of concrete tanks. They've also gotten to know their vineyards better. "We're raising each vineyard block separately to learn block by block, the personality of each vine and its optimal vinification, to further refine our craft to achieve an even more faithful expression of our land," Marini explains. Everything is done in pursuit of a vision and value system that brought Luce onto the world stage 25 vintages ago.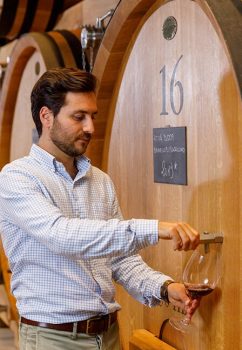 "Certainly, with time and perseverance, Luce has found its identity, even more so today," adds Marini. "What hasn't changed since those early beginning years, when partnered with the Mondavi family, is the exacting care, passion, dedication and attention to the details in everything we do to produce the wines of Luce."
SELECTIONS
Luce 2019 'Lucente'
Dark fruit aromas that include blueberry and blackberry simply delight the senses, with further notes of balsamic and clove. The palate is soft, juicy and supported with fresh fruit appeal. Tannins are present but never get in the way. A wine that will complement most meals, but an excellent choice for your next pasta dish pairing. ($34.95)
Luce 2019
A dynamic blend of equal parts merlot and sangiovese, this 2019 Luce is striking with its floral scent of violet and rose, backed by red fruits and sweet spices. In the mouth, the wine is balanced and elegant with an almost creamy texture supported by silky and well-integrated tannins. Spicy notes accompany the persistent finish. ($120)
Luce 2017 Brunello di Montalcino
A wine that's quietly sophisticated and deeply appealing with a nose of leather, cigar box, dried cherry, dark chocolate and black tea that turns to a palate of equally complex character. Concentrated and wonderfully textured, the mouthfeel comes off impeccably soft and structured, with slightly pulling tannins and acidity carrying along flavours of plums, spice, cigar tobacco, sandalwood, mushroom, violets, and finishes long with dry fruits. This is a stunning wine of extraordinary integrity, with great aging potential but ever so enjoyable in the moment if now is to be that time. ($151)