For the love of cheese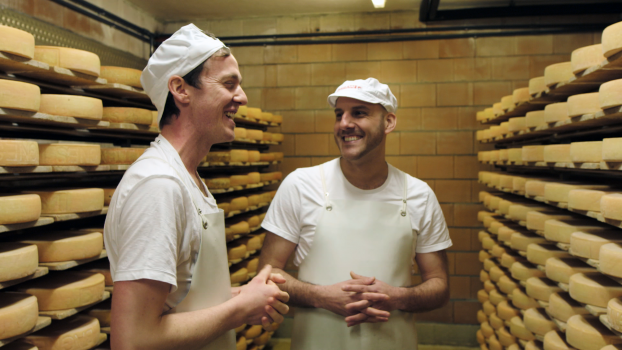 Food Network Canada and Corus Studios dive into the evolving world of cheese with food travel docu-series Cheese: A Love Story. Hosted by the world's youngest Maître Fromager (Cheese Master), Afrim Pristine, who is Canada's leading cheese expert and owner of the Cheese Boutique in Toronto.  In this six-part series Cheese: A Love Story, Afrim embarks on a journey to meet up with the farmers, cheesemakers, shop owners, affineurs and chefs in Switzerland, France, Greece, Toronto, Quebec and British Columbia. Cheese: A Love Story makes its debut on June 9 at 8 p.m. ET on Food Network Canada.
Summer sipping with Wayne Gretzky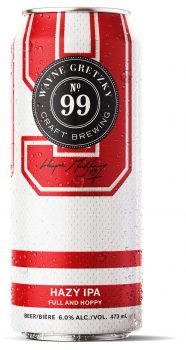 Wayne Gretzky Craft Brewing has launched two new beer styles just in time for summer. Brewed in Niagara-on-the-Lake, each of its brews offer crisp, clean and refreshing sipping on a patio, by the pool or anywhere that calls for a celebration of easy summer living. The new offerings are the NEW No.99 Hazy IPA (6.0%) and No.99 Hazy Pilsner (4.7%).
Love Food Hate Waste Canada 
Did you know almost two-thirds of the food Canadians throw away could have been eaten? Not knowing how to use up leftovers or less than perfect foods are the leading reasons for food waste in Canadian households. However, that can change. The new Love Food Hate Waste Canada campaign, titled "5 Ways With", aims to help Canadians rethink avoidable food waste from bread crusts and broccoli stalks to bruised apples and sprouted potatoes. Get inspired by visiting Lovefoodhatewaste.ca
Tropical dining
This summer, bring the tropics to your backyard dinner with inspiration from a new cookbook by a two-time Top Chef finalist and Fan Favorite, Sheldon Simeon along with Garrett Snyder. Cook Real Hawai'i will bring a true taste of the cookouts, homes, and iconic mom and pop shops of Hawai'i into your kitchen with 100 mouth watering recipes. Try out dishes like wok-fried poke, pork dumplings made with biscuit dough, crispy cauliflower katsu, and charred huli-huli chicken slicked with a sweet-savory butter glaze. Yum.
Feel good food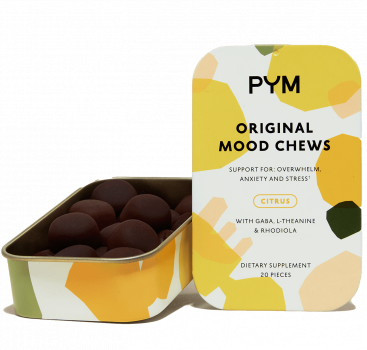 PYM (Prepare Your Mind) is an all natural amino acid snack that helps manage feelings of stress, anxiety and overwhelm using only natural, non-addictive, non-psychoactive compounds. Founded by CEO Zak Williams who struggled with anxiety and depression after his father, actor Robin Williams died suddenly. PYM chews were developed after two years of research to create a safe, natural, delicious, stress relief product. Ships to Canada. Youcanpym.com
Simple smoothies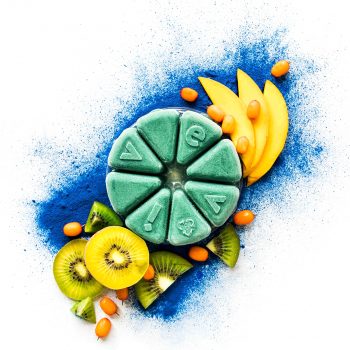 Evive, one of Canada's fastest growing nutrition companies released a new smoothie, the Mango Amla Berry. The Canadian plant-based meal company offers blender-free smoothies and delicious vegan meals in frozen wheel form through an online subscription program as well as in retail stores across North America. Perfect for those with busy schedules looking for quick ways to get organic nutrients into their diets. Evivenutrition.ca