Gourmet pizza on trend locally and beyond
By Kelly Putter
What can be said about pizza that hasn't already been tossed in the air and chewed on many times before?
Clearly, everyone has their favourite. Whether it's Chicago-style deep dish or the thinner and softer dough in a Neapolitan, whether it's pies cooked in wood-fired ovens versus those done on charcoal or gas grills, whether your pie is round or rectangular, the options are overwhelming. And then there are the countless variations for toppings, which could have you eating pizza every day of your life without
repetition.
What is it about this dish that makes it such an international and enduring favourite?
"I have three words that I think answer that — it's simple, it's versatile and it's shareable," says Colleen Cross, editor of Canadian Pizza, a trade magazine about the art and business of pizza making. "It can be a breakfast pizza or a dessert pizza and there are forms of it all over the world. I've also heard chefs talk about the appeal of it being a circle. That shape is pleasing and it's something that can be
divided up."
Cross believes the proliferation of TV cooking shows and the public's growing penchant for travel have contributed to spreading the love and elevating pizza to new gastronomic heights. "I think these things have created an appetite for trying things not typically found on pizza. It has created a bit of a restless palate."
At Burlington's Son of a Peach, where dough is fermented in a refrigerator for 96 hours to relax the flour's gluten and create a more complex crust, customers are digging into a spicy salami and wild honey pizza that is fast becoming the restaurant's numero uno. Executive Chef Mark Brown says guests are clearly more adventurous and willing to try his soppressata and strawberry pizza or a fig, prosciutto and arugula pie. "People are more willing to go outside their comfort zone," Brown says. "They are having more fun with food and being more daring and that's a good thing."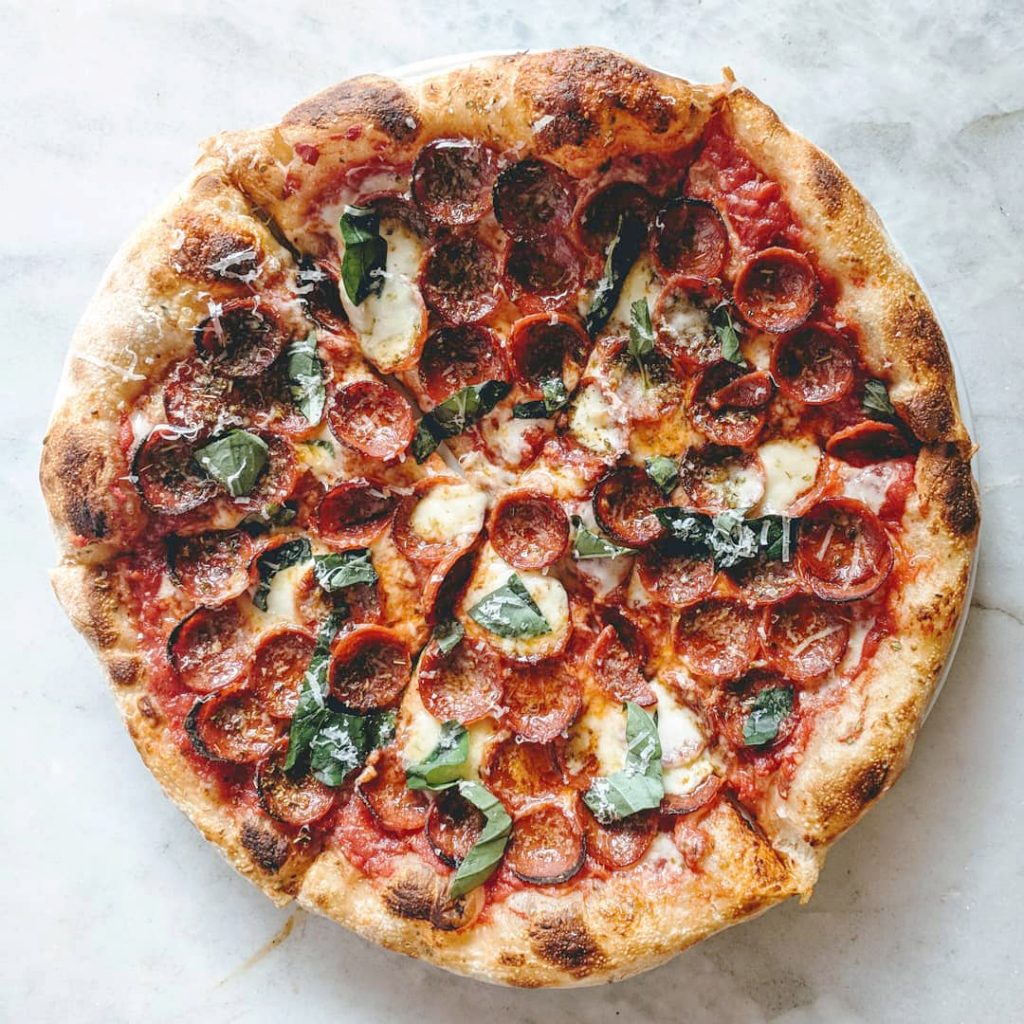 Pizzaiolos all agree that no matter how bold the recipe, the ingredients must be high calibre. Others say it's all about the dough, while some believe you can have top-notch ingredients that become ruined by poor technique. "I'm referring to an over-manipulation of ingredients that takes away from their purity," says Brown. "You lose the essence of good ingredients by over fluffery. You don't need to over-process ingredients. If you've got great onions, there's nothing wrong with using a shaved sweet onion. The simplicity rings through and you get the purity of the ingredients."
At Oakville's Fantastico Pizza, co-owner Karol Bielawski says pizza's appeal as a healthy food choice is what keeps some patrons coming back for more. With toppings such as avocado, spinach, tomato and broccoli, pizza has "almost become a health food." One of his restaurant's orders calls for a hale-and-hearty pizza topped with spinach, avocado, tomato, sunflower seeds, goat cheese, basil and oregano.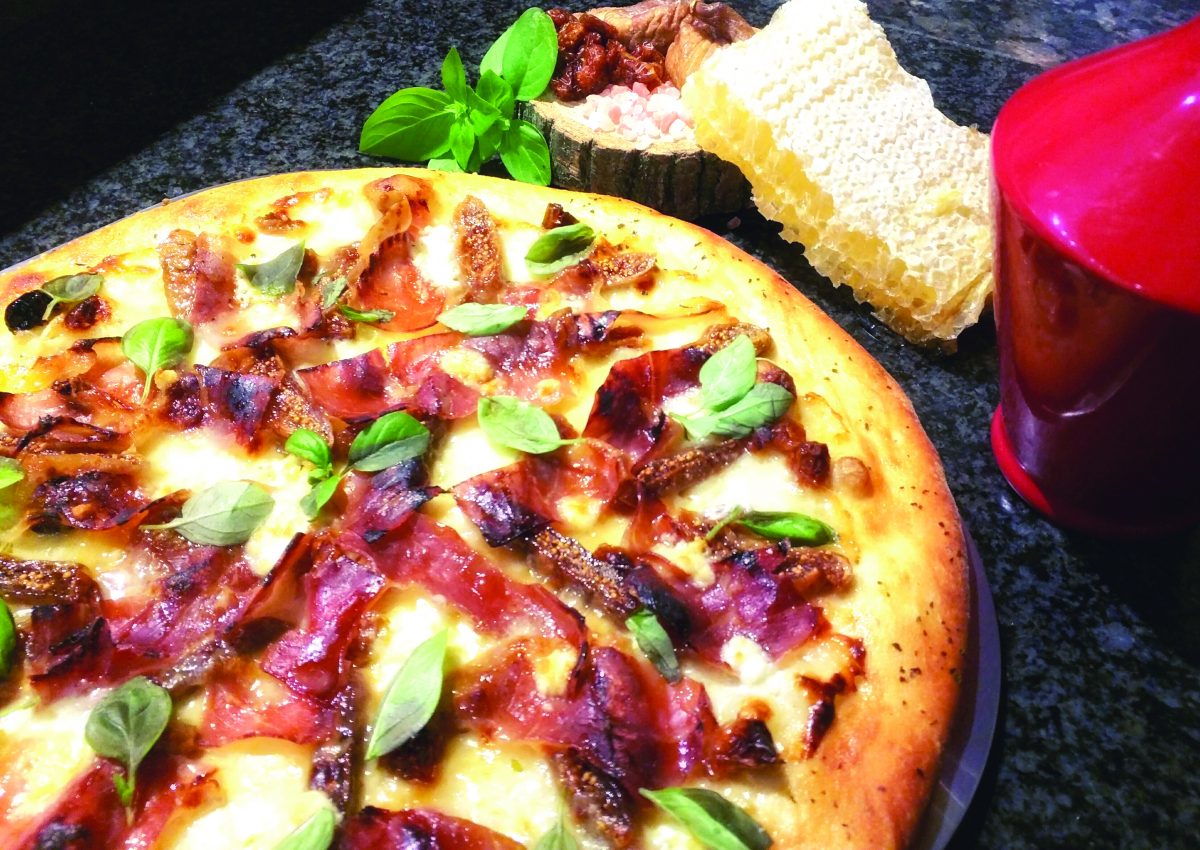 In her career as an editor and writer of the Canadian pizza biz, Cross has witnessed some unusual ingredients on and in pies. Gold glitter, wild boar and edible flowers are just a few of the noteworthy toppings, while crusts have been formed out of cauliflower, ancient grains, chickpeas and cheese, the latter of which is called a Fat Head crust and has become a favourite among keto-diet devotees.
Roman pizza is a style that is trending now, says Cross. This method comprises a crust that's thicker, crunchier and firm so it holds toppings well. The pizza, which is typically made on rectangular sheet pans and then set out on display, is deliberately designed to stay extra fresh and moist in an effort to withstand repeated reheating.
Mash-ups — those seemingly disparate combinations of ingredients that have resulted in such unusual pairings as pizza waffles and sushi pizza — have also penetrated the pizza world. The Italian-based Kono Pizza chain is re-inventing the dish with its pizza cones, making it even more portable than a slice. Its only location in Ontario is in Waterloo, though the franchise has restaurants in western Canada, the US, Europe and the Middle East.
According to Technomic, Canadians have a great big appetite for pizza, with 83 per cent eating it at least monthly. The foodservice consultant says build-your-own pizzas are consumers' favourite style, followed by Hawaiian and The Works. This speaks to the growing customization trend within foodservice. Other pizza trends include growing demand for healthier pizzas, offering pizza for breakfast and lunch, and new and unique toppings such as pulled pork and salmon.
Burlington's Industria Pizzeria is a Montreal-based franchise that offers guests a modern twist on traditional Italian favourites. With seven locations, mainly in Montreal, Industria is hoping its concept will help propel the franchise into the competitive GTA pizza market.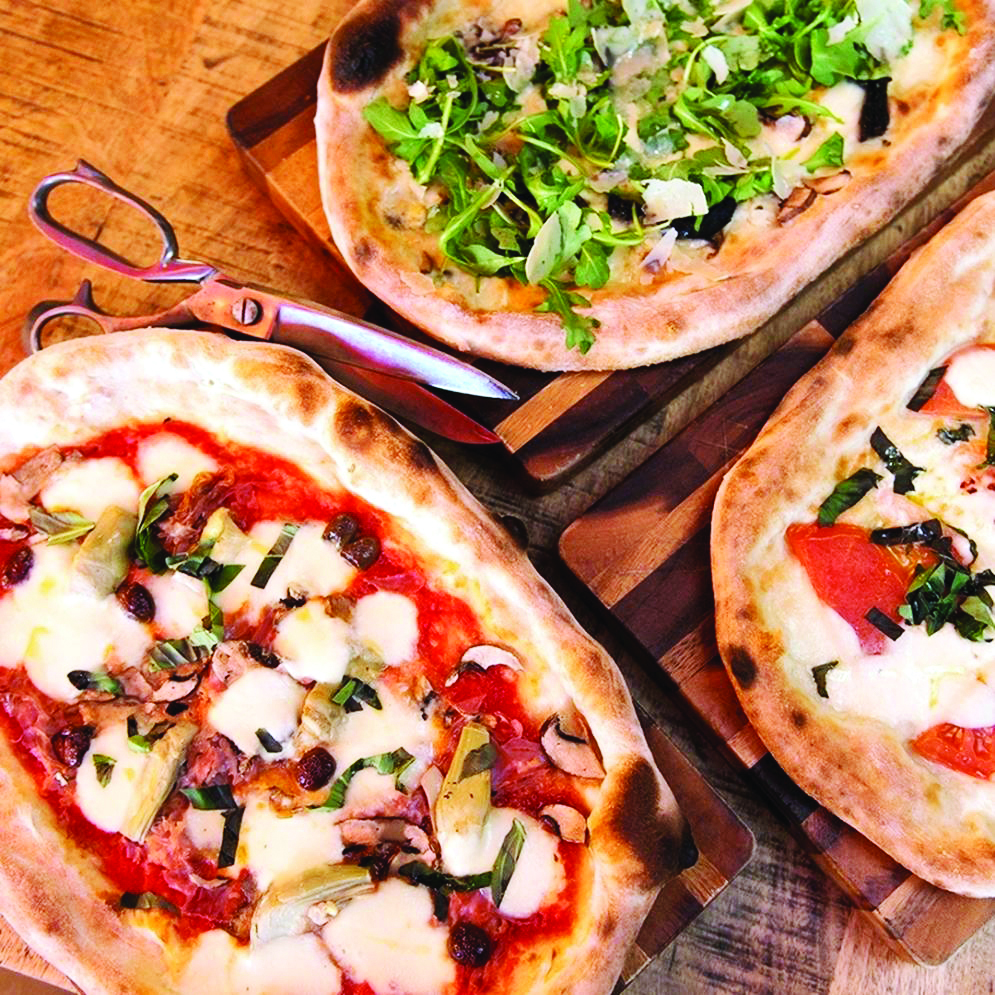 With a rustic industrial décor, Industria Pizzeria steps up its game when it comes to classic Italian comfort food, offering customers a housemade gnocchi poutine that is caramelized in veal stock or one of its signature pizzas, a Big Mac-inspired pie, topped with — you guessed it — beef, cheese, iceberg lettuce, onions, sesame seeds and the pizzeria's very own Industria sauce.
Industria co-owner Geoff Yee agrees that the beauty of pizza is its versatility. The dish can go from a plain and simple sauce and cheese pizza to a super sophisticated pie layered with caviar or lobster. More important to Yee though are the sentiments this perennial fave arouses in people.
"Pizza is something that invokes a feeling," he explains. "That feeling often is of comfort and it's strong as it jogs memories from long ago, from childhood. Everybody loves pizza. It's the classic comfort food and we want to stir up those emotions among our guests."