By Carmelo Giardina
As the holiday season draws closer, the business and corporate community will soon be scrambling to hunt down the perfect gift for co-workers, clients and employees. Giving wine as a corporate gift is surely one of the most popular ways to show your appreciation and thank those you do business with.
While wine may be the perfect professional gift, the challenge is knowing which wine to choose – a tough task on any day, let alone as a special holiday thank you gift. The key to giving wine as a gift on behalf of your business is not only to tailor the gift to the recipient's tastes, but also to make the gift feel special. With corporate culture being re-defined, an opportunity exists to be more supportive of certain movements and to embrace some of the more socially responsible choices that many consumers are now pledging.
If you rarely talk about wine with your employees or coworkers, then you may not know which styles they prefer. This is why tailoring your choice to a specific cause can help break down a few of those barriers. And if all else fails, there's always the tried, tested and true ultra-premium options that no one would ever say no to, that is as long as you've got the budget for it.
You'll likely never know exactly which vintages, producers, or labels they prefer, especially if they're casual wine drinkers, but assuming you know their preferences of red vs. white, or sparkling vs. fortified, you can use this basic information as a springboard in determining your final decision.
Let's take a look at some ideas that check some of those all-important boxes and are available to purchase either at certain LCBO stores or via special online order through specific agents:
Sustainable: Wines for the socially responsible
Customers are becoming more environmentally conscious, wanting sustainable products from sustainable companies. This includes everything from labour practices to the environmental impact of their production. Wineries whose operations are certified sustainable, organic or biodynamic recognize the value of those practices in the marketplace, and they promote their sustainability to varying degrees. But most vintners say the main reason they're sustainable is because it's the right thing to do.
For Garage Wine Co. sustainability was never about seals and certifications. They became sustainable just trying to survive being small in an industry geared to the big. From using recycled bottles, to self-labeling and packaging their wines, vintage after vintage they made their way through a series of necessary work-arounds, finding a way forward, that only later would be seen to be sustainable.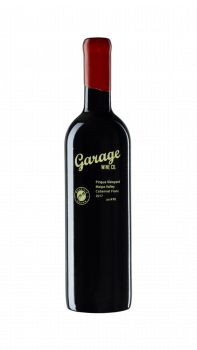 They work with local communities, whose skills are working in the vineyards the old and traditional way.
Their long-term practices of regenerative farming promise better fruit and thus more flavourful wine, while turning the business into a force for financial, community and environmental good. The wines are not made to be overly expensive, and yet they taste exceptional, akin to wines double or even triple the price. Their 2017 cabernet franc, for example, is available for $37.95 at specific flagship LCBO stores or via online order.
She runs the world: Empowering women in wine
More women are not only making wine, they're buying into the business, owning their own wineries and managing everything from marketing to sales and distribution. For many, the thought of supporting wineries whose wines are made by women is a big deal.
Domaine Baud is run by ninth generation winegrowers – siblings Clementine and Bastien Baud. Clementine is a female vigneron that many look up to and her wines are very popular here in Ontario with consumers and restauranteurs. The Domaine Baud Blanc de Blanc Crémant du Jura Brut is a gorgeously labeled sparkling – you won't even need to wrap it! – that's available through Nicholas Pearce (npwines.com) for just $29.95 per bottle in cases of 12.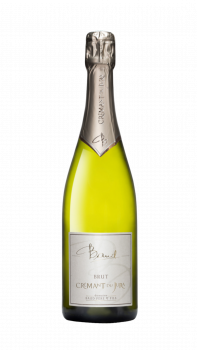 A local gem for local supporters
Not only are Canadians more interested in drinking local, they are also open to trying new wines from local producers they aren't familiar with. This wave of support for local businesses has led to a newfound appreciation for Canadian producers. Consumers have embraced the incredible wines made right in our backyard and have relished the opportunity to get to know producers much more intimately. This has led to an influx in appetite for wine regions like Niagara, Prince Edward County and Essex County in Ontario.
The 3XP project involves Toronto Sommelier and entrepreneur Will Predhomme, Ontario wine importer Nicholas Pearce, and winemaker Paul Pender (Tawse Winery). Sourced from select biodynamically farmed vineyards throughout Niagara, this particular chardonnay offers an unequaled value/quality to price ratio for sommeliers and wine buyers in Ontario. Supporting local has never tasted so good!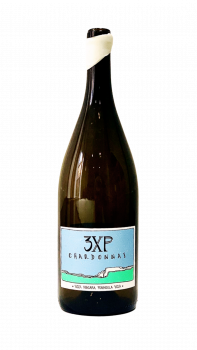 Three-packs of 1,500mL large format 3XP Chardonnay are available to order via Nicholas Pearce Wines (npwines.com) at $41.95 per magnum bottle.
Ultra-premium for the savvy connoisseur
Ultra-premium fine wine appeals to most people and is always impressive, especially when the vintage or producer is exceptional. This collection of four bottles from Australia's finest producer, Penfolds, is a classic gift for the savvy connoisseur. Ranging in price from $20 to $100 per bottle, each wine has a distinct character, quality and provenance.

This Penfolds Collection is a testament to the winemaking philosophy that the brand has proudly upheld since 1844. With careful cellaring they will gradually develop and reward patience. Bottles of the Penfolds Koonunga Hill Shiraz-Cabernet, Bin 389 Cabernet Shiraz, Bin 407 Cabernet Sauvignon and Bin 28 Shiraz are all available at LCBO stores or via online ordering through the LCBO courtesy of Mark Anthony Wine and Spirits.