Book a local vacation at one of these unique hotels
By Barbara Ramsay Orr
International travel is still going to look risky as summer arrives, but don't despair. The local offerings of new hotel openings and inspired renovations of old favourites provides a reassuringly safe getaway for those who are seeking a respite. Each of these properties below has a distinct personality and one of them is sure to be your perfect match for a spa experience, an overnight escape or a weekend of total indulgence.
(Right now, as of this writing, most of these properties have closed their amenities and are only offering guest rooms, but that will change quickly as soon as restrictions are lifted.)
Urban Chic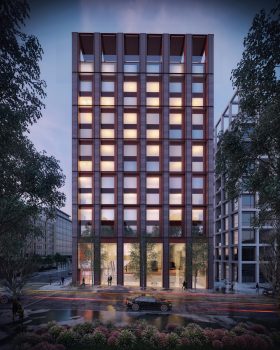 Ace Hotel is the eleventh property for this chain, and the first for Canada. Ace Hotel Toronto is a new build, nestled in the Fashion District and reflecting the industrial-chic aesthetic of the area, with red brick and exposed concrete. With nine hotels world wide, each of the Seattle-based hotel chain's properties is primarily designed to reflect the character of the location, many being built in repurposed or rescued buildings. The Toronto boutique hotel at 51 Camden Street is a 13-story Shim-Sutcliffe designed building, with a rooftop terrace and lounge, a major restaurant and 124 hotel rooms. The lobby bar is suspended from the concrete structural frames so that it floats over the ground floor restaurant – destined to be a coveted spot for a cocktail meet up. The 70-seat lobby will be a focal point and a cultural hub for guests. Expect design accents like acoustic guitars, record players, a selection of vinyls and a cool hipster vibe.
Sustainable Elegance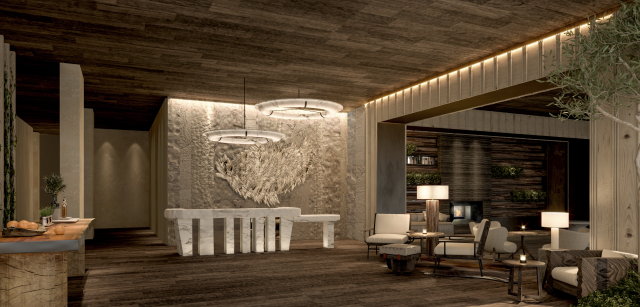 1 Hotel Toronto is located in the cool neighbourhood of King West Village; this sustainable urban retreat opening in early spring holds environmental sustainability and locality in primary importance. The use of native greenery, reclaimed barn wood and organic cotton linens, as well as farm to table dining mean that the ecological footprint of the hotel is lighter. Floor to ceiling windows in the guest rooms will give views to the city skyline. There are different dining options, including poolside dining, and afterwards you can work off the calories at the Field House on-site gym. A rooftop pool and lounge, with views of the lake, make a stay here a real vacation.
Sophisticated Urbanity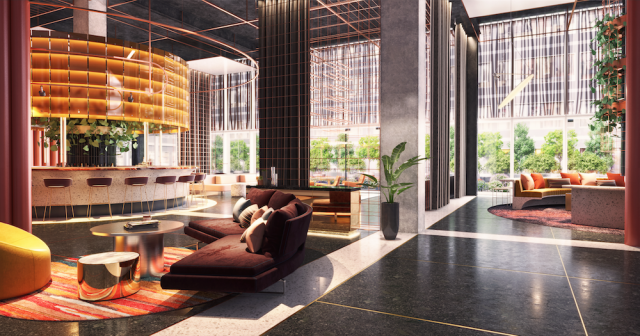 W Hotel – Toronto's first W – will open this spring in the heart of Yorkville, within easy walking distance of museums, shopping, nightlife and the entertainment district. The rooftop bar and restaurant will specialize in Mediterranean and Middle Eastern-inspired dishes and will include a raw bar. Guests can work out in a FIT gym. Some of the most interesting rooms are the terrace rooms with a balcony and views of the city.  Consider booking an E-Wow suite, with a footprint of 1800 square foot, dark drapery, rich textures and smart-tech lighting.
Try out the all-day tapas and house-infused cocktails in the W Living Room, where live music and a DJ series will add to the party. If you are still dreaming about cutting your first music album, the hotel will have a professional grade recording studio to give touring bands and artists, as well as musical guests, the opportunity to mix and record.
A Face Lift for a City Star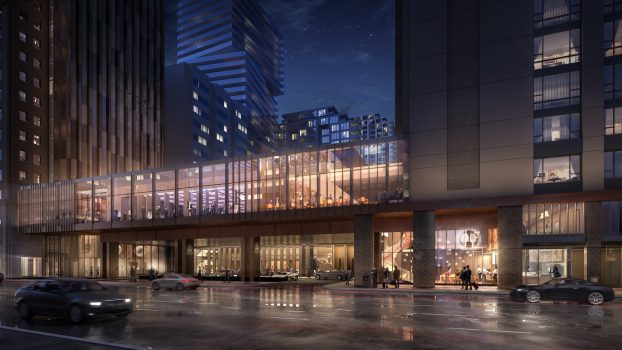 Park Hyatt is the hotel where the rich and the celebrated have always come to stay and to party. (My daughter rode up in the elevator with Ralph Fiennes and shared a cocktail with Jude Law in their legendary rooftop bar!) But every star needs a facelift eventually and in late summer, the Park Hyatt, in the Bloor-Yorkville neighbourhood, will unveil its newly renovated spaces. The South Tower, heritage designated, will be completely renovated inside, with interiors designed by Studio Munge using materials and finishes that celebrate Canada, like local limestone and carpet designs featuring autumn leaves. The lobby will showcase a new restaurant experience, and the 8,000 square foot Stillwater Spa with 13 treatment rooms will be a big draw.
For the Curious Culture Seeker
The Drake Hotel is an independent hotel and a Queen West legend, known for innovative design and a commitment to arts and culture. The long anticipated expansion, The Annex, is set to be unveiled this spring, adding 32 new rooms, an elevated passageway and a renovated lobby. Guests can grab a casual meal at the sidewalk patio restaurant, or wander up to the Drake rooftop, The Sky Yard, named one of the best rooftop bars in the world by Conde Nast. Rooms are eclectic, retro and art-centric – this is not a holiday inn – and each is unique. Get your boho-chic fix here, plug in to local arts and culture and experience a new interpretation of the city.
Fresh Look for an Old Friend
The Gladstone is a trendy but historic hotel near Trinity Bellwood that has changed hands and is undergoing a massive renovation. This was once an historic railway hotel and remains Toronto's oldest continuously run hotel.  Streetcar, the current developer, has committed to preserving the character and cultural direction of the former owners. Romanesque architecture and a commitment to the arts have made the Gladstone a beacon for the cutting edge and for the just edgy. Set to open this spring, the hotel will have renovated rooms that still have their original character. Art is everywhere, morning coffee and tea is complimentary in the gallery and there are cruiser-style bikes to be borrowed. The hallways of the hotel are galleries filled with work by local artists, and hotel guest have complimentary entry to all events and shows.
Combine Wellness with Indulgence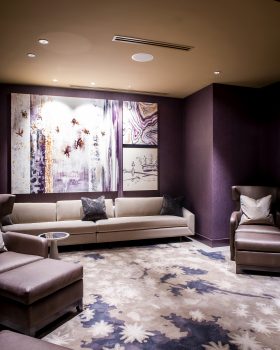 Book a stay at the Omni King Edward. The newly opened 6,000 square foot Mokara Spa is just what we need now. With seven treatment rooms, including a couples' treatment room, a full beauty salon and manicure and pedicure services, a guest can indulge in relaxation and beautification from head to toe. The fitness centre features Precor cardio equipment, built-in personal television, free weights machines and a quiet stretching and yoga area, so guests can combine sybaritic indulgence with a healthy workout. Enjoy an Aussie style coffee at the Bluelane Cafe or dine elegantly at the Victoria Cafe – this could be a perfect post-pandemic detox getaway. Only the guest rooms are open now, but when conditions are right again, the Omni King Edward will be a welcoming place for a rejuvenating hotel getaway.