By Kelly Putter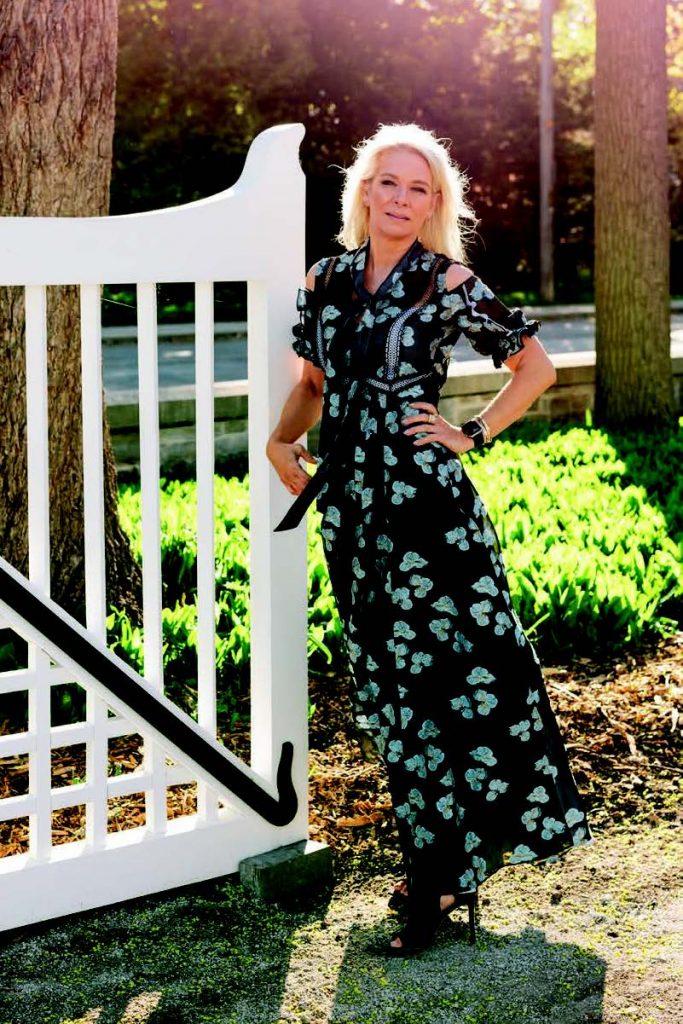 Anne Joyce is an eco-activist, and the title fits given how the Mississauga fashion designer has had to revamp her eco clothing business due to market forces that easily could have ruined a less adaptable entrepreneur.
As the founder of Liberty Clothing, Joyce is an avid environmentalist who has promoted slow fashion since the 1980s, when she sold her first pair of repurposed blue jeans to a high school friend. A fateful encounter with a sales agent at a Toronto nightclub would lead to her line of recycled and reworked denim and leather clothing being sold in more than 170 retailers across North America. But Joyce's retail success with the likes of Creeds and Holt Renfrew would be felled by the recession of the early 1990s as merchant after merchant went under. Fortunately, for Joyce, opportunity came knocking.
"As luck would have it, a camp director called to inquire about designing clothes for his camp and based on that a new market opened up," she said. "I fell in love with the camp market. One week of camp can change a child's life and we love supporting this effort."
But in 2020, Joyce's business acuity was again put to the test. The pandemic saw camps shuttered so her camp clothing work virtually dried up. The idea for eco masks came from Steve Deangelo, a board member of Liberty Clothing, known globally as a cannabis reform activist.
"Steve saved my butt on that one," she said with a laugh, citing the company's success with hemp masks. "He's a visionary. I have been super lucky to have such great support from him."
Today, with post-pandemic life returning to some sense of normal, Liberty Clothing continues to be a leading brand in the camping market and has recently enjoyed a return to Joyce's roots in the retail space. The hemp collection, known as HIGH LINE, is available alongside Joyce's Redux brand, which features a return to upcycled and repurposed materials, some of which offer a vintage twist. Clothing can be purchased online at: libertyclothing.com.
It can also be found at Whole Foods in Oakville or at her Liberty Clothing shops in Toronto's Distillery District and in Canmore, Alberta. Liberty also enjoys working with groups that share similar values, including public and private organizations that are both for profit and non-profit. Post-secondary schools such as Queens University, the University of Western Ontario and Upper Canada College carry Liberty merchandise as do corporations such as Fedex, the LCBO, and cannabis companies such as Cronos and Decibel. Its charity business includes Waterkeepers and the Tim Hortons Foundation Camps.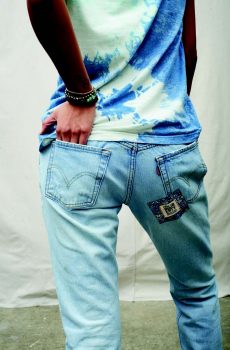 The company has always been loyal to organic fabrics because for Joyce it's all about reducing the impact fashion has on the planet. Optimally, organic fabrics such as hemp, cotton and bamboo are used because they're high quality and they last. Merchandise is upcycled or recycled where possible.
"After oil and gas, fast fashion is the world's second largest polluter," said the 54-year-old, who claims she comes by her eco-activism naturally, thanks to a mom who once linked herself to an old-growth tree that was slated for levelling. "Collectively, we need to reduce how much fashion we purchase and purchase items that will last."
Hemp has a pretty sizeable stigma to overcome, despite its long history. Used for thousands of years in rope, fabric and paper, this cousin of marijuana was outlawed in the U.S. in the 1930s because it is made from the same plant species as marijuana. The war on drugs that raged south of the border essentially made hemp a target due to its association with marijuana.
Only recently have laws and attitudes changed, allowing growers to cultivate hemp in North America once again. Hemp is good for the planet because it requires half as much water for three times the fibre output versus cotton. Hemp grows in almost any climate with no pesticides or fertilizers needed and it lasts a lifetime while getting softer with every wash. A hemp crop takes 60 tons of carbon from the atmosphere for every ton grown, and it removes harmful toxins from the earth as it grows.
"I had designed a line of hemp clothing in the early 1990s and just fell in love with the fabric and the plant but at the time hemp was still very taboo," said Joyce. "Hemp is durable, anti-microbial, and comfortable to wear. It uses far less water than traditional cotton and it is biodegradable so old clothes won't pile up at landfills."