---
by Laurie Wallace-Lynch | 
Cleo Lant grew up as an art kid but as a teenager, she discovered her love of painting.
A generous art teacher supplied her with raw canvas and stretcher bars and taught her how to assemble her canvases. Cleo took the canvases home and convinced her parents to let her cover an area of their basement with plastic tarps to create an art studio. "My mom and dad worked in the arts before I was born, so I guess I was destined to be creative," she says. "They're both very supportive of my work and made me realize that art can be a career, but you must be strategic about it."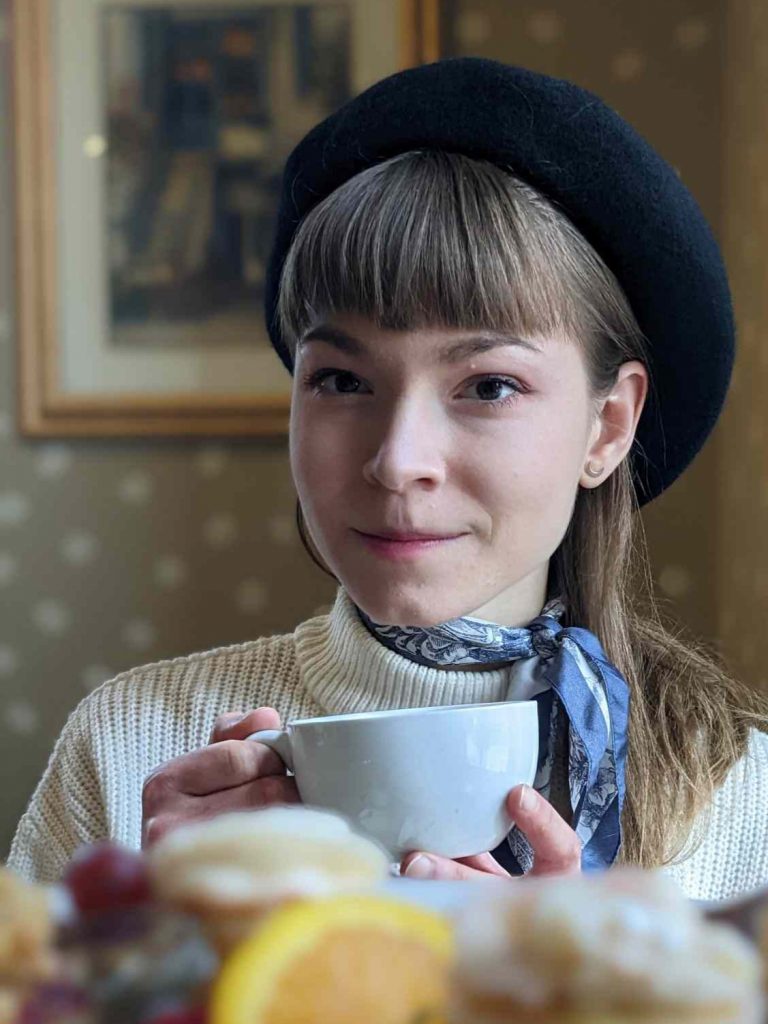 Lant attended Iroquois Ridge High School in Oakville. "In grade 12, I created a body of work with eight abstract paintings," she describes. "We had an art show and there was a big crowd around my display. I was confused and humbled by the level of interest. That was the first sign that maybe I could make a living through my art."
Today Cleo's paintings are displayed in the homes of private clients, at ACE Coworking and Savvy Art Consulting in Oakville.
When asked to describe her art style or influences, Lant indicates that her signature style is florals and botanicals. "My slogan is 'keep your heart blooming.' I've experimented with other styles, but I always return to florals. Painting flowers makes my heart and soul bloom!" 
It's an interesting story of how Lant began sketching and painting flowers, using acrylic paint on canvas. "I got quite sick and had to move home to recover," she says. "As part of my recovery process, I would go for walks around downtown Oakville. I started to notice all the beautiful gardens. I would take my sketch pad and draw flowers and would sit on people's lawns to sketch their garden. I could feel the healing energy coming from the flowers."
Lant attended Sheridan College in Oakville where she earned an Art Fundamentals Certificate (2014) and later graduated with a degree in Illustration (2018) and a post-graduate certificate in Interactive Media Management (2019). Her 'day job' is working as a creative content manager at a software startup in Toronto. At age 27, she lives in a small apartment with a dedicated workspace.
One of her favourite paintings is called Sing Me to Sleep. "I'd say it's my signature work as I often use a lot of red and blue – the vital colours of life. Of blood and water, poppies and sky. Each of my paintings is named after a song. I'm very inspired by sound and constantly listen to music while I work."
What's ahead? Cleo says that one day she'd love to have a solo exhibit at a gallery enabling her "to make a stable income from fine art. My other passions are illustration and narrative. One of my goals is to publish a children's book. I hope that my work provides people with a sense of escapism and a feeling of nostalgia."
For more information visit Mynameiscleo.com