Travel Marie Kondo style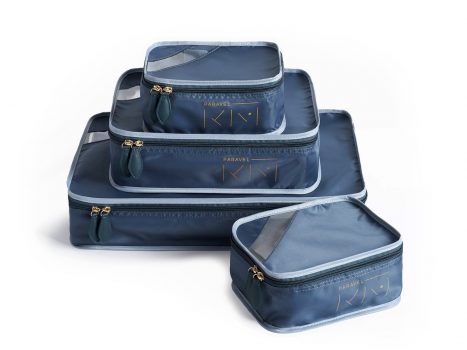 Keep your luggage tidy and organized throughout your trip with the Marie Kondo x Paravel Packing Cube Quad. Use the KonMarie Method™ folding technique to fit and lightly compress all your garments into the differently sized cubes. TourParavel.com
Refresh on-the-go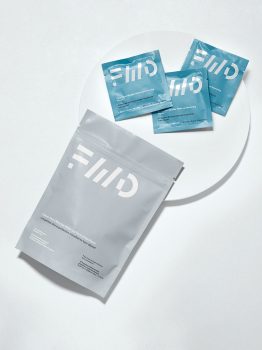 Refresh quickly and easily with Clean Start Micullar Make-Up removing wipes. These biodegradable, pre-moistened wipes have extracts of apple, aloe, chamomile and cucumber to soothe and nourish skin. Individually wrapped wipes effortlessly remove makeup, dirt and oil. Pack in your carry-on to freshen up after a long flight. Forwardwithdesign.com
Organized bling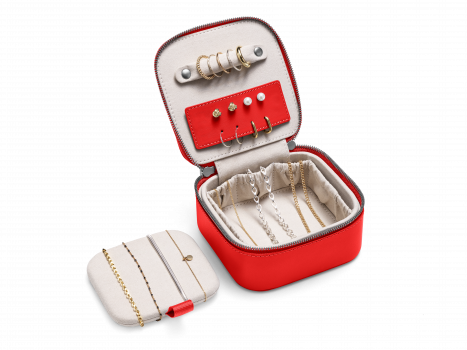 The Jewelry Box by Away organizes all your jewellery essentials safely and tangle-free while travelling. Its compartments include a flat panel for earrings, a padded cord for smaller rings, clasps and slip pockets for necklaces, and a roomy main compartment for chunkier items.
Awaytravel.com/ca/en
Wake me when it's over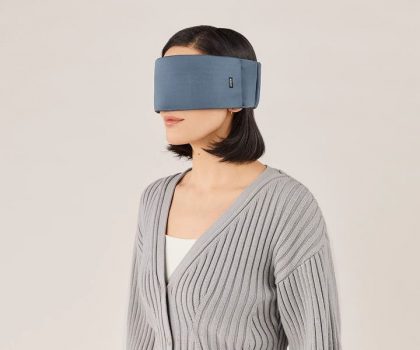 Rest will come easy during travel with The Sleep Mask by Away. Extra soft and super sleek, it features a molded interior shape to give eyes plenty of room and a hidden pocket for easy ear plug storage. Its fabric uses 37.5® thermoregulating technology to personalize climate control. Awaytravel.com/ca/en
Beautiful passenger
Departure is a travel kit by Aesop curated to help you arrive fresh-faced at your destination. Seven travel-sized essentials to cleanse and moisturise hands, maintain optimum hydration for the skin, and ensure oral hygiene. Wear it over or under your favourite makeup, it's ideal for touch-ups throughout the day. Aesop.com
Weather-proof shoes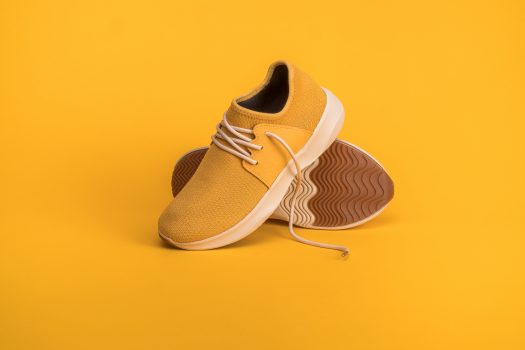 No matter what conditions you face in your travels, Vessi shoes will keep your feet comfortable and dry. Extremely lightweight, ultra comfortable, and easy to style, these shoes are 100 per cent element proof thanks to its waterproof membrane developed to create the most breathable waterproof foot wear option possible. Vessi.com
No pouting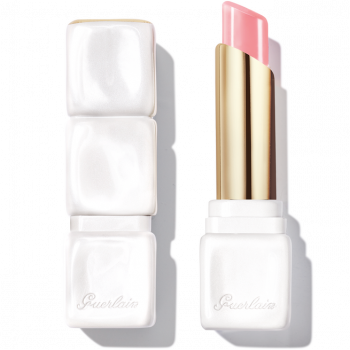 The right lipstick can liven up a weary traveller's face. The KissKiss Roselip is a hydrating & plumping tinted lip balm by Guerlain. Subtly coloured, it gives lips a soft and natural glow.
Guerlain.com