For music fans:
High School by Sara and Tegan Quinn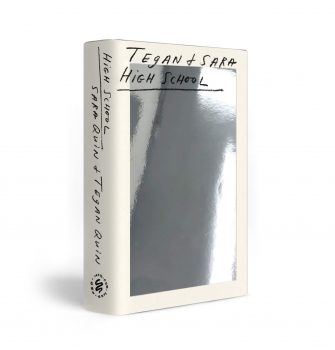 Review by Jenna Mohammed
The origin story of the Canadian indie pop twin sisters, Tegan and Sara is entertaining, honest, and heartfelt. In their memoir, High School, both sisters write alternating chapters from their point of view, presenting readers with true accounts of their adolescent lives in the early 90s.
For many, the high school years were an ambivalent and pivotal time; for the Calgary twins, it was no different. Their stories from grade nine through 12 describe how they navigated cliques, a terrain of romantic and platonic relationships, and how listening and creating music played an important role in their lives. High School is written to answer their fans' questions about who they are and the message in their artistry.
A lot of their teenage memories are typical of the suburban high school experience. Passing notes in class, tying up the landline with long phone calls, and dreadful family outings are among the experiences they share. Their writing is both elegant and relatable. I found myself laughing and reflecting upon a simpler time. Things grew less typical for the girls' day-to-day life as they aged. Today, both sisters are openly queer. Readers are guided along the twins' journey of self-discovery and yearning for a place to belong.
What makes High School a wonderful read for fans or the merely curious is the juxtaposition of their experiences. While they both share the same battles – their sexuality, use of drugs, and the divorce of their parents – each girl deals with them in entirely different ways. Ultimately those trials and tribulations bring them closer together as sisters and
as bandmates.
For historical fiction lovers:
Promises to Keep by Genevieve Graham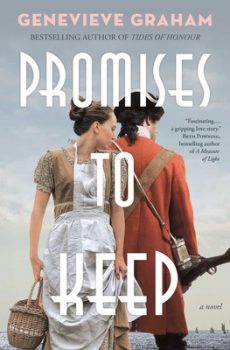 Written by Toronto-based author, Genevieve Graham, this family saga is filled with heartbreak, triumph, and honour. Set in 1755, the story follows the Acadian expulsion from what is now Nova Scotia. A young Acadian girl, Amélie Belliveau encounters the sympathetic British army Corporal, Connor MacDonnell, whose feelings of love compromise his mission to follow through on plans to force the Acadians from their homeland. Graham brings new life to Canada's rich history that is often forgotten in this timeless novel.
For adventurers:
Nomad: Designing a Home for Escape and Adventure by Emma Reddington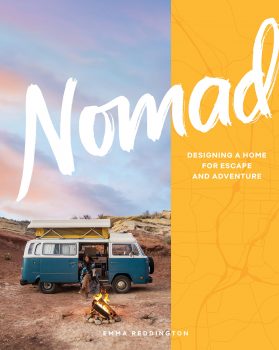 The Canadian author profiles several freedom seekers and their modern way of living off the grid and budget-friendly. Featuring 26 unorthodox home styles and the people who live in them, this book will inspire you to ditch your daily routine and live the nomad life.
For fans of horror:
The Institute by Stephen King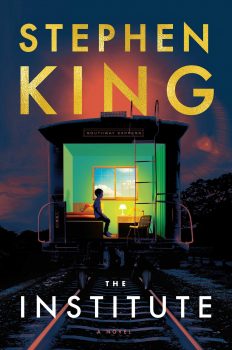 The newest addition to Stephen King's repertoire, this eerie tale is set in suburban Minneapolis. Young Luke Ellis is abducted from his home after his parents have been murdered, only to wake up in a room identical to his, but with no windows. Outside his door are multiple doors and behind them are replica bedrooms of children just like himself – except they are not ordinary kids. Children with otherworldly talents and skills are taken away from their normal lives to be experimented on. The Institute is a mashup of King's psychically terrifying Carrie and the coming of age power of It.
For political junkies:
Trudeau on Trudeau: the Deep Thoughts of Canada's 23rd Prime Minister by Ian Ferguson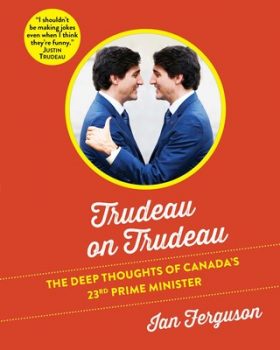 Review by Jenna Mohammed
When you're in the public eye, there is no doubt you are exposed to criticism and scrutiny. However, when you're a politician, judgement is amplified. Canadian author, playright and recipient of the Stephen Leacock Medal for Humour, Ian Ferguson takes his fair jabs at Prime Minister Justin Trudeau in his hilarious, satirical book Trudeau on Trudeau. The sensationalism of Trudeau's designation as prime minister in 2015 raked in a fair share of praise on account of him being the son of former beloved Prime Minister Pierre Trudeau. Four years ago, things were looking up for Justin but since then it's all gone downhill, according to Ferguson who has made it his duty to document the leader's  mistakes, mishaps, and more importantly his confusing and, at times, ignorant quotes.
The joy of Trudeau on Trudeau is its simple prose and excellent archive of quotes said by Justin Trudeau with no exaggeration or falsification. Throughout the book are sections called "Great Moments in Canadian Political Oratory: Who Said It" offering profound quotes by previous prime ministers juxtaposed with nonsensical quotes by Trudeau. Throughout the book, Ferguson aptly achieves his goal of exposing Trudeau's less than stellar qualifications as a leader.
What left me dumbfounded was not Ferguson's commentary but rather his lack of it. The PM's one-liners are so ridiculous, they require no explanation.
This coffee table book is perfect for the politically woke with a sense of humour.