When it comes to buying luxury electric vehicles, patience is a virtue
By Peter Bailey
If you have decided it's finally time to consider buying an all-electric car, don't be surprised if you have to wait. We've surveyed some of the local dealerships who sell high-end electric vehicles, and they tell us next year's models have already been snapped up, and they're looking for new sales in 2023!
But don't lose hope. This means that not only has the public decided electric vehicles are the way of the future, but auto manufacturers have recognized the demand and have taken steps to meet it. There is now no going back to gas guzzlers.
Although electric vehicles are more expensive than cars powered by gasoline engines, they are – and will continue to be – cheaper to run. They have fewer parts to break down, and the cost of petroleum-based power is expected to rise much higher than that of electricity.
In Ontario, the government of Premier Doug Ford has hailed this new move, saying it will partner with the auto sector to produce 400,000 electric and hybrid vehicles by 2030. And despite the fact that Ford cancelled the former Liberal government's rebate of up to $14,000 for electric vehicle buyers, political observers say he may change his mind because of a coming provincial election. Ford has said his government "will see what the market dictates," when it comes to offering rebates for electric vehicles.
In other words, keep your options open.
Cadillac Lyriq
Cadillac will debut its new Lyriq in late 2022. The all-electric SUV will seat four adults in comfort and luxury, and dealerships are now accepting deposits for 2023 models.
"We're sold out for the first model year," says Jason Blain, Cadillac sales manager for Budd's Chevrolet Cadillac Buick GMC in Oakville. "We did a launch in September for deposits, and we sold out in 10 minutes."
The Lyriq will be rear-wheel drive during its first model year. Subsequent models will be all-wheel drive. It will be powered by a 340 hp electric motor and have a 480 km driving range. Among the standard safety features are adaptive cruise control, blind zone steering assist, enhanced automatic parking assist, a rear camera with washer, reverse automatic braking and a side bicycle alert.
Most notably, the roof is all glass, giving an uninterrupted view of the sky. The amount of light entering can be controlled by an interior power sunshade to keep out the sun's heat in summer.
Prices begin at $69,995, plus taxes and licensing.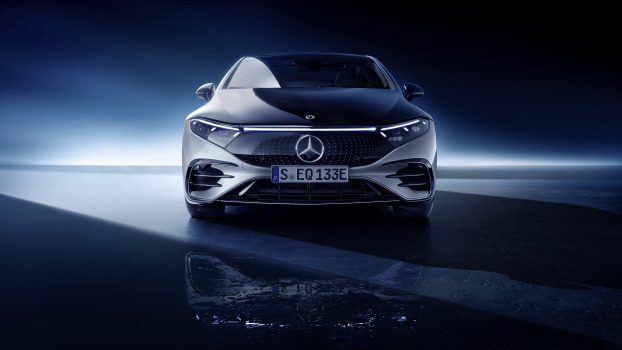 Mercedes-Benz EQS  
The German automaker boasts a 547 km driving range for its luxury SUV model EQS. The sedan is powered by motors front and rear that total 561 hp and the car can seat five adults in comfort. Its most notable feature is rear-axle steering that provides easier parking, faster lane changes and, at low speed, results in the turning radius of a compact car.
"We have no new cars in stock," says Wade Pedersen, general manager at Mercedes-Benz Oakville. "Everything is spoken for. Six or seven have already been sold."
The manufacturer has taken steps to simplify the charging process with its "Mercedes me Charge" program, which gives drivers access to more than 4,900 public charging stations across Canada, plus other network members such as Flo.
In future, its new Plug & Charge feature will greatly simplify the process of signing into a charge account and needing multiple billing. The car and charging station will bill your account automatically.
Prices for the EQS start at $144,200.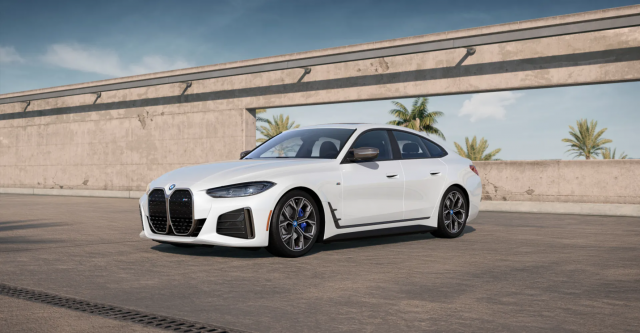 BMW i4, i4 M50 and iX
BMW hails its i4 model as "the first all-electric Gran Coupe." The EV boasts 536 hp and a range of up to 475 km. Its spacious seating easily accommodates five adults. Its sporty, elegant lines include a kidney-shaped front grille; but instead of cooling air with a radiator, the structure conceals electronic sensors that continually supply the vehicle with real-time data.
BMW plans to introduce three electric models next year, says Rick Acosta, senior sales representative at Budd's BMW Oakville. Prices for the i4 will start at $54,990, the i4M50 will begin at $72,990 and the iX will start at $89,990.
But there will be a wait, he advises. "Customers who put in a deposit six months ago will get their cars in 2022," he says. Those who put in an order now can expect to pick up their cars in 2023.
Part of the reason for the delay is parts shortages and microchip shortages, he adds. With today's cars increasingly becoming computers on wheels, those electronic components are becoming essential.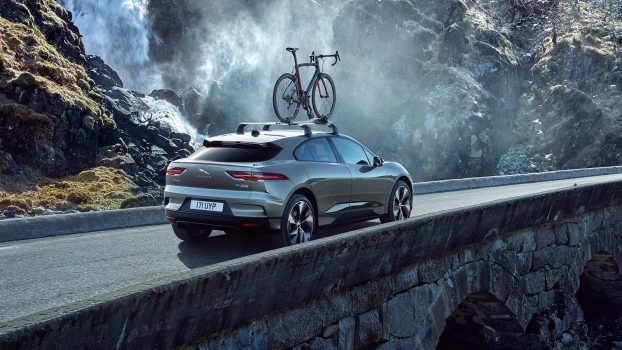 Jaguar I-Pace  
The Jaguar I-Pace turned a lot of heads when it first burst upon the auto scene. In 2019, the all-electric sedan won the World Car of the Year award, World Car Design of the Year and was also named World Green Car. In total, it has won 62 automotive awards.
It is powered by two electric motors, front and rear, that put out a combined 394 hp. Its range is 360 to 380 km on a 100 per cent charge. The car's most interesting feature is its unconventional JaguarDrive "transmission," which instantly delivers sustainable acceleration with no lag and no gearshift interruptions. The I-Pace grips the road with its all-wheel drive, something Canadian drivers will appreciate in rain and snow conditions. It also has an optional Adaptive Surface Response system, which "monitors the car's environment and adjusts the appropriate motor and brake settings."
The car maximizes its range by recovering almost all the braking energy, starting when you lift your foot from the accelerator.
"The I-Pace has terrific styling and great ride quality," says Gerry Mroz, general sales manager at Budd's Imported Cars in Oakville. "We have none in the showroom right now. Everything we have is pre-sold." Mroz recommends buyers put down a deposit for their model of choice.
The I-Pace starts at $99,800, plus delivery, freight and taxes.
—
All of the manufacturers offer units you can install in your home to charge your vehicle overnight. We're fortunate that in Ontario so much of our electric energy is generated by nuclear plants and hydro stations. Level 2 and Level 3 charging stations (the ones that charge a car's batteries the fastest) are more numerous than ever before. You can replenish your electrical energy while you dine or shop.
And best of all, you'll no longer have to hunt around for a gas station with the cheapest rates. You can charge your car for far less from the comfort of your home — while you sleep!