DISCOVER ARGENTINA'S WIDE RANGE OF VARIETAL WINES | By Carmelo Giardina 
When it comes to wines from Argentina, one can't argue the fact that malbec is the country's flagship wine. After all, it would be easy to see why. With more than 109,000 acres planted in all of Argentina's wine-growing regions (representing about 22 per cent of the total vineyards planted), malbec is the country's most widely cultivated grape, which presents the opportunity for a diverse range of styles and flavour profiles. But there is so much more to Argentine wine than malbec, as one should discover for themselves.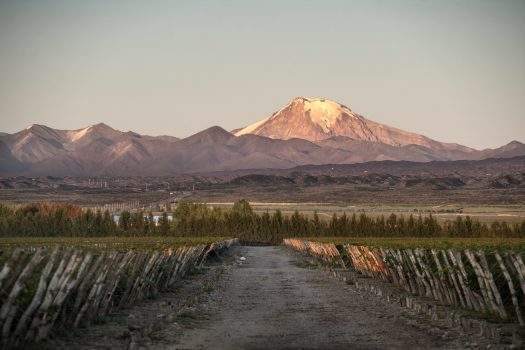 As the world's fifth largest wine producer with nearly 500,000 acres under vine, the country's regions span from 33 degrees to 45 degrees southern latitude and in vineyards as high as 3,229 metres above sea level. The drastic range of growing conditions promotes a diversity of cultivated grapes. In fact, more than 20 varieties are planted in significant quantities across the country.
Let's take a closer look at four very popular not-to-be-missed varieties. And although I would never try and dissuade you from buying and enjoying malbec, I do invite you to take a glimpse into the range of these other styles and the stories behind the wines:
Torrontés
Native to Argentina, there are three variants of the torrontés variety, which resulted from a spontaneous crossing of Listán Prieto and Moscatel de Alexandria. Torrontés riojano is the most cultivated and expresses the best qualities for fi ne wine production. It's become Argentina's most planted white variety (more than 24,000 acres) with significant acreage in Argentina's remote northern province of Salta.
Chardonnay
With over 14,400 acres planted, chardonnay is Argentina's third most planted white variety. The country's high elevation vineyards and intense sunlight allow chardonnay to ripen fully while maintaining bright acidity. The vineyards above 1,000 metres above sea level are exciting winemakers today. In fact, their quest for greater quality, encouraged by early results, has led to a 40 per cent increase in chardonnay vines in these high-altitude, cooler regions.
Bonarda
As Argentina's second most planted red variety (more than 44,000 acres planted), Bonarda Argentino is considered one of Argentina's most traditional varieties and thrives in warm climates. Introduced by European immigrants at the end of the 19th century, 60 per cent of Bonarda Argentino is cultivated in the east of Mendoza, a warm zone located at about 700 metres above sea level. Here the style is a juicy and intense red with a balsamic, fruity profile. It's a wine that's always easy to drink and an excellent pairing for most grilled meats and pasta dishes.
Cabernet Sauvignon
Argentina's third most planted red variety, with more than 35,000 acres planted, and one of the most researched in the country. The majority of new plantings are in premium growing zones, like the Uco Valley within Mendoza. Three distinct cabernet styles have emerged in Argentina: warm weather cabernet, cool climate/high elevation cabernet and northern cabernet. Many experts have pointed out that Argentine cabernet sauvignon will soon take over the global scene, due to its excellent price/quality ratio, while most of the classics of Napa Valley or red blends of Bordeaux go up in price year after year.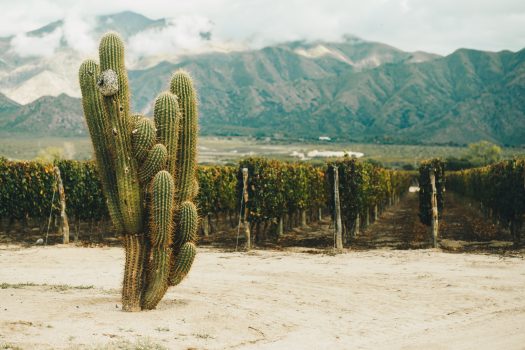 Selections:
Zuccardi 2020 'Serie A' Torrontés
Third-generation family winemaker Sebastian Zuccardi is globally recognized as an ambassador for Argentina's unique terroirs, most notably in the high-elevation Uco Valley in southern Mendoza. The Serie A line highlights the richness and diversity of Argentina's different microclimates and soils. This is a way of expressing the most representative varieties from the best regions along the Andes Mountains. The wonderful thing about the torrontés variety is that it's aromatically intense, with notes of mandarin, pineapple and fresh savoury herbs. The palate is textured, with a zest of tropical fruit flavours, bracing acidity and a cleansing finish. ($16.95)
Crios 2020 Chardonnay
In 1999 Susana Balbo, Argentina's first female winemaker, founded her namesake wine brand and the Dominio del Plata winery in Lujàn de Cuyo, Mendoza. Today, alongside her son José and daughter Ana, Balbo focuses on environmental sustainability and corporate social responsibility. The Crios (Spanish for "kids") line of wines was inspired by Susana's love for her children and desire to forge a legacy. This 100 per cent chardonnay spent three months in second and third-use French oak barrels (with lees). The contact with lees makes the mouth full and creamy-like with beautifully balanced acidity that reminds of lemon and green apple. (Only $15.95!)
El Enemigo 2017 'El Mirador' Single Vineyard Bonarda
The vines for this single-vineyard expression are planted on a sandy plot which sits at 650 metres above sea level in Rivadavia in the Mendoza wine region. The grapes are carefully selected at optimum ripeness to maintain quality and fermented in stainless steel tanks. The young wine is then aged in used French oak barrels for 15 months, adding delicate notes of toasty oak and spice to the vibrant dark berry, plum and cherry fruit flavours. There's even a beautiful mineral flavour that comes through – which I think sets this wine positively apart from most others I've tasted – and it finishes clean and tidy. ($21.95)
Luigi Bosca 2019 Cabernet Sauvignon
This family-owned winery celebrated its 120th anniversary in 2021 and is regarded as one of Argentina's pioneers. Bodega Luigi Bosca established Argentina's fi rst DOC (designation of controlled origin) in 1981 which is viewed by the industry as an important catalyst behind the development of Geographical Indications (GIs) throughout Mendoza. Today, the fourth generation of the Arizu family is at the helm of this historic winery based in Mendoza's original premium zone: Lujàn de Cuyo. This cabernet sauvignon is a deep, bright, red-coloured wine with expressive aromas that remind of black fruits, spices, pepper and leather. The palate is smooth and structured, with firmed tannins and a smoky finish. ($18.95)